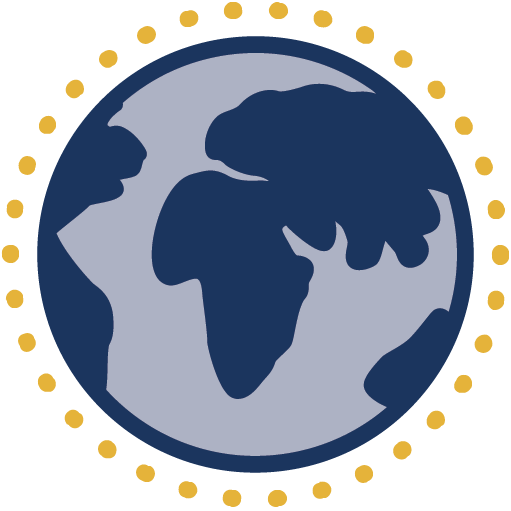 ---
Geopolitics

Convictions
The war in Ukraine still poses massive geopolitical uncertainty
If the Russian supply of energy is cut off to Europe, that could cause tremendous difficulty from a GDP standpoint, particularly for Germany, and could push headline inflation in the eurozone into double digits

Rationale
The potential for energy rationing in key eurozone economies is a prominent risk.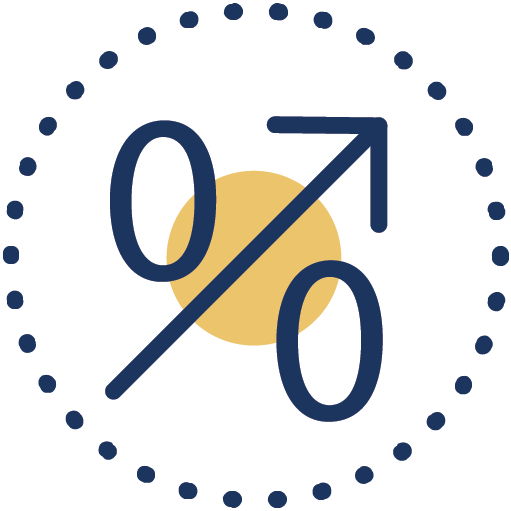 ---
Monetary Policy
Convictions
Fighting inflation is the top priority for global central banks
In the US, a more aggressive than expected Fed hiking regimen increases the probability of a recession
In the UK, we believe that the BoE's hiking cycle is likely to run out of steam sooner rather than later as inflation and fiscal pressures weaken household demand
Rationale
As growth and inflation moderate and the risks surrounding central bank policy become more balanced, so too should the market environment for fixed-income investors.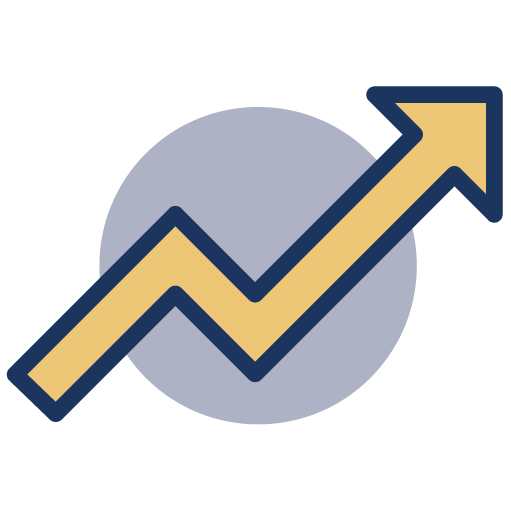 ---
Inflation

Convictions
We anticipate inflationary pressures in the US will peak in 3Q22 and decline into 2023
Real incomes have been declining steadily over the last seven months as wage growth and job growth have not been able to offset the effects of rising prices

Rationale
Our perception is that these declines in real income portend accompanying declines in real consumer spending.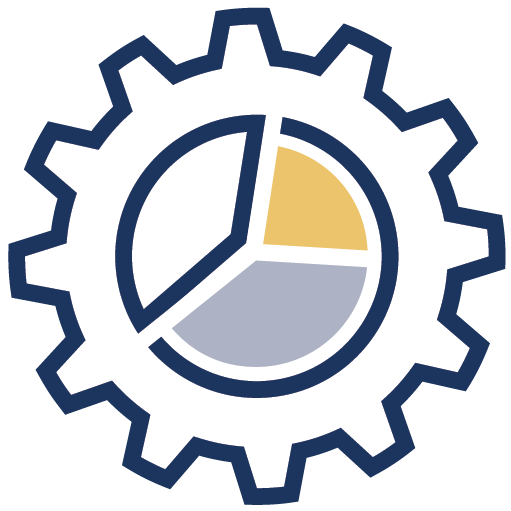 ---
COVID-19
Convictions
Covid is transitioning from pandemic to endemic
Vaccines are key to fighting the disease
Rationale
While vaccines have not really prevented reinfections as was originally hoped for, they have assisted in helping to get a decline in death rates and severe case rates over time.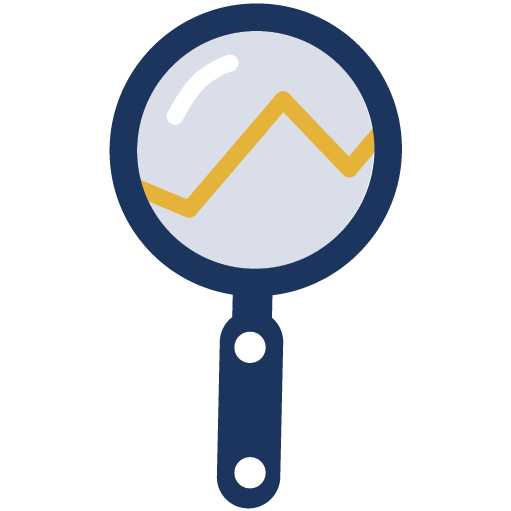 ---
Fiscal Policy

Convictions
Global fiscal stimulus will be sharply reduced, as pandemic-related policy extremes have ended
In the US, spending is not expected to increase

Rationale
Global fiscal stimulus (including in the US) is set to turn to global fiscal drag.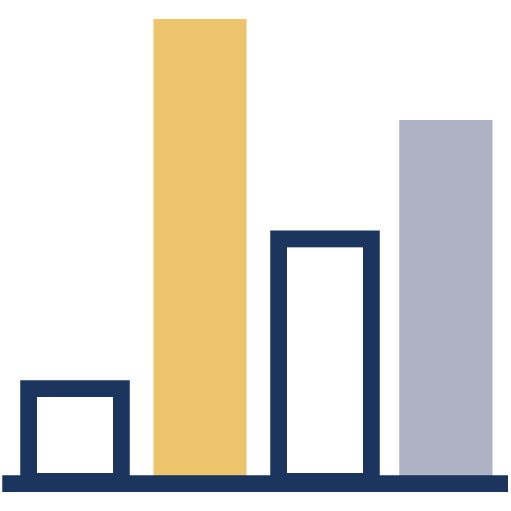 ---
Growth
Convictions
Recession in the US is not inevitable, but it is a much higher-probability outcome than was the case just a few months ago
Should we avoid recession this year, US growth of 1% in 2022 appears likely
We expect growth of 4%-5% for China in 2022, but omicron remains a challenge
Rationale
US and global growth are decelerating from high levels, but too much tightening from central banks could lead to a contraction in growth.
Our Inflation Outlook for 2H22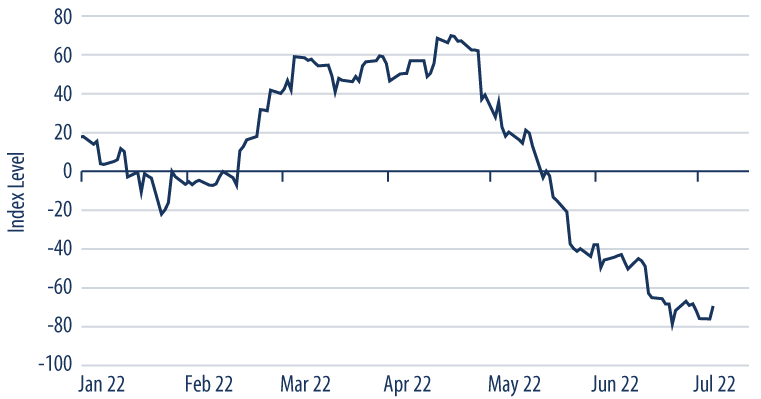 The Consumer Price Index (CPI) report for June came in at 9.1% year-over-year, slightly higher than market consensus. While "core" goods prices appeared to be cooling the past few months on the back of declining consumer demand and a massive accumulation of inventories, they showed renewed strength in June along with food and gas prices. For services, which are more labor-intensive, our expectation was that moderating wages in recent months would start to restrain service pricing. That has yet to fully materialize with, for example, home prices and rents buoying inflation momentum.
Although we're seeing very elevated inflation readings at the moment, we maintain the view that the outsized demand for goods following the removal of many Covid-related restrictions has been a consequence of a shift to remote work and a migration from large cities to smaller cities, urban to suburban areas and expensive locales to cheaper locales. Now that this one-time shift has seemingly played out and without expecting it to reverse, goods supply should be able to meet demand even in a non-recession scenario.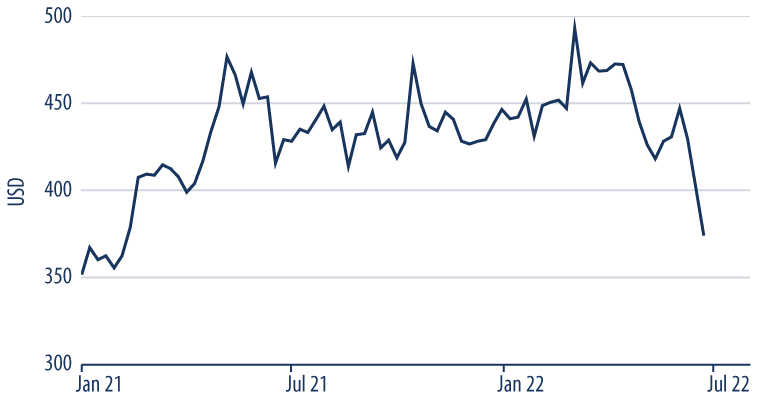 Several other disinflationary forces are at work. As illustrated in the graphs here, US economic growth data (as well as surveys of consumer sentiment and inflation expectations) is decelerating. The Federal Reserve (Fed) and other central banks globally are also on a concerted campaign to drive down inflation in their respective countries. The ongoing strength of the US dollar, buoyed by various cyclical and technical catalysts such as the relative economic strength of the US, the Fed's hawkish pivot and a global bid for safety, also acts as another headwind to inflation. While US home prices and rents receive plenty of attention in CPI releases, it bears reminding that this is a lagging indicator. Contrast that, for instance, against a forward-looking indicator such as copper—a proxy of the health of global demand conditions—and you can see the prospect for a downward shift in inflation.
Real incomes have also been declining steadily over the last seven months, as wage growth and job growth have not been able to offset the effects of rising prices. This is distinctly different than in the late-1960s when inflation did not make a dent in household real incomes (see our recent paper: Inflation Now Versus 1960s/1970s Experience). Our perception is that these declines in real income portend accompanying declines in real consumer spending. To date, households have dipped into savings enough to keep real consumer spending merely flat, but even this is a substantial deceleration from the pace of six months ago, and eventually, consumers will react further.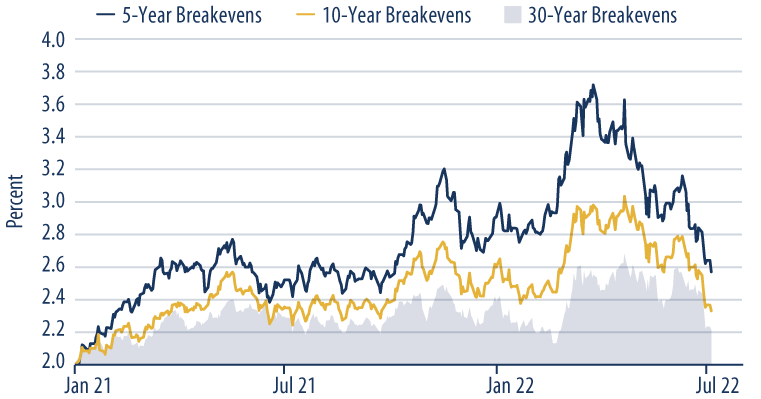 From a market standpoint, breakeven inflation rates, the difference between nominal and TIPS yields and a proxy for market inflation expectations have materially declined the last three months. An obvious takeaway is that financial markets still see the Fed as ultimately successful in its efforts to bring down inflation.
Our expectation is that inflation will peak this quarter and move lower into 2023. If, indeed, inflation can subside as quickly in the future as the markets are currently anticipating, it is likely that bond yields will continue to stabilize in weeks to come and could even move lower. We believe this could set the stage for an exceptional investment opportunity across spread sectors in the second half of the year. Finally, given the sharp rise in interest rates and widening of spreads in corporate credit (especially investment-grade), structured product and emerging market sectors, now is the time to take advantage of these opportunities. Fixed-income provides attractive alternatives to other sectors and should provide diversification in the future.
Market Opportunities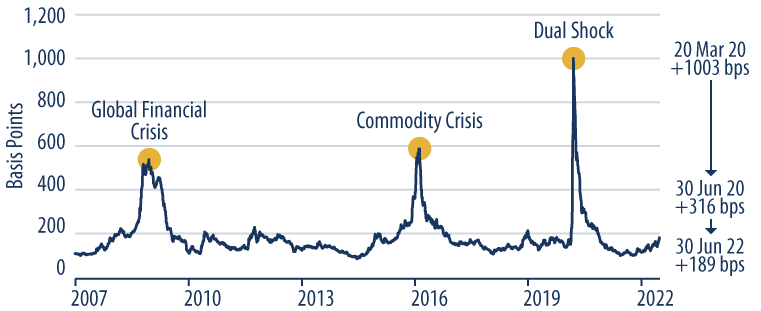 Investment-Grade Energy
Since 2016, investment-grade company managements have acted conservatively, lowered cost structures, improved cash flow, de-levered their balance sheets, extended maturity runways and improved liquidity. Capital budgets remain conservative and shareholder returns are derived from excess free cash flow. Given the sector's continued focus on cost reduction and greater capital discipline even in the face of higher commodity prices, we continue to hold an overweight position.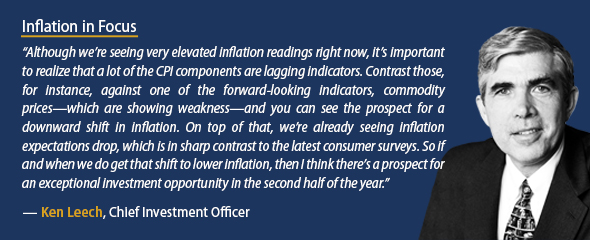 3Q22 Market & Strategy Update Webcast
Western Asset CIO Ken Leech discusses the implications of the Fed's hawkish surprise in June, our views on inflation and our outlook for global growth.