About Us -

Environmental, Social and Governance (ESG)
The Importance of ESG at Western Asset
Environmental, social and governance (ESG) investing has been a key tenet of Western Asset's long-term fundamental value philosophy for many years. Western Asset seeks to invest in a diversified set of opportunities that will deliver superior risk-adjusted returns for its clients over the long term. When analyzing these opportunities, Western Asset's investment professionals consider many factors that may impact future cash flow. These factors include ESG concerns that can affect the risk and return profile of its investments.
As a signatory to the United Nations-supported Principles for Responsible Investment (PRI) Initiative, Western Asset works alongside other institutional investors around the globe to advance PRI's "Principles for Responsible Investment." These shared goals include enhancing the integration of ESG into the investment process, increasing the quality of non-financial disclosures by issuers, engaging with management to improve ESG performance, and elevating awareness and acceptance of ESG through collaborative initiatives. In accordance with the principles, Western Asset reports annually and is evaluated by PRI on its activities and progress toward these goals.
How ESG Is Integrated Into Western Asset's Investment Process

Investment professionals at Western Asset consider a wide range of macroeconomic and geopolitical factors in order to form an outlook for the challenges and opportunities facing sovereigns, industries and companies. These considerations include analyzing how raw material consumption, climate change, demographics and socioeconomic development will affect income, wealth and global growth in the future.

Western Asset's research analysts examine ESG factors at the issuer level, focusing on those that can potentially affect creditworthiness. These analysts draw upon third party models as well as proprietary research to assess an issuer's ESG performance and outlook. The types and relative importance of factors vary depending on the sector as well as the individual issuer. Investments that do not meet Western Asset's ESG standards are treated as having higher risk, as their future ability to pay may be adversely affected by developments such as legal sanctions, the introduction of new regulations or shifts in consumer sentiment. Western Asset then evaluates whether the market is appropriately pricing the issuer's performance based on those ESG factors.

A growing number of the issuers Western Asset considers for investment have exposure to environmental factors that must be weighed when building portfolios. Traditionally, these have included utilities for which regulation places precise requirements around environmental quality factors. Western Asset has also long recognized the environmental challenges inherent in heavy industry sectors such as metals and mining, machinery, and oil and gas. However, environmental concerns apply across many other sectors as changes in energy costs and in climate conditions may have pervasive effects.

Social factors can also impact consumers' perception of an issuer as well as the issuer's operations. Western Asset considers a number of social factors, including employee relations, workplace safety practices, consumer protection policies, recruiting and talent development, and community relations. Social considerations are particularly important in Western Asset's evaluation of sovereign issuers, where demographic composition, socioeconomic trends and income distribution can affect the growth trajectory of a country.

Governance plays a critical role in Western Asset's ESG analysis, as it lays the foundation for a well-run, sustainable business. We consider governance crucial not only as a standalone risk factor, but also as a signal for how the issuer manages its long-term environmental and social issues. Without superior governance practices, which include proactive management, robust reporting and strong risk controls, Western Asset cannot have confidence that leadership and integrity will be in place for environmental and social factors.

With all ESG factors, Western Asset evaluates the extent to which each issuer is adapting to improve its practices in the changing environment. Western Asset views corporate sustainability initiatives and disclosures as important indicators of how issuers manage their operational costs, and further develops its understanding through its dialogue with management.

Engagement at Western Asset

Because Western Asset explores a wide range of investment opportunities, encompassing many private as well as public issuers, the dialogue between its research analysts and issuers' managements is a key component in its evaluation of these opportunities. Engagement with management allows our research analysts to obtain additional perspective on ESG concerns that are inadequately addressed by existing policies and disclosures. In some cases, particularly with privately held issuers, our research analysts serve to increase awareness of the importance of ESG considerations through their conversations with management.

Although bondholders obviously possess very different legal rights than shareholders, Western Asset believes it can impact corporate ESG practices given its role in determining issuers' cost of debt capital. As long-term, value-oriented investors, we require compensation in wider spreads from issuers that lag their peers in ESG practices. Conversely, we reward issuers whose ESG profiles we believe will improve but whose spreads overcompensate for historical deficiencies.

Western Asset as an ESG Partner

Western Asset recognizes that there is no universal standard for evaluating investments from an ESG perspective. Asset owners can vary greatly in terms of the specific values and themes they seek to express in their portfolios. While Western Asset has historically integrated ESG analysis into all of its portfolios as part of its fundamental value research, it partners with clients who wish to overlay views of a more specific nature (e.g., environmental preservation or exclusion of specific business activities). Looking forward, Western Asset recognizes that the application of ESG within fixed-income sectors is evolving and, through collaboration with other institutional investors, seeks to shape its progress.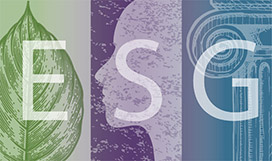 Are You Considering ESG?
Many asset owners are currently considering whether and how to incorporate ESG into their fixed-income portfolios. Issues commonly explored in this process include: What is the relevance of ESG to bondholders? What ESG factors matter? How can the ESG quality of fixed-income portfolios be measured? How specifically should ESG be applied to fixed-income portfolios?
As a global fixed-income specialist, Western Asset has helped many clients think through these issues. Please contact us if you would like further information.
Contact Us

Bonnie M. Wongtrakool
Global Head of ESG Investments
Resources