Municipals Posted Positive Returns During the Week
The US muni yield curve flattened as short-term yields moved higher while intermediate and long maturities moved 3-4 bps lower. Municipals modestly underperformed the Treasury rally during the week, sending Muni/Treasury ratios higher. Technicals remained supportive as fund flows extended a record pace and new-issue supply slowed. The Bloomberg Municipal Index returned 0.10%, while the HY Muni Index returned 0.27%. This week we summarize last week's events in Puerto Rico as the island approaches the final stages of its debt restructuring process.
Technicals Were Supportive as Fund Flows Remained Positive and New-Issue Supply Slowed
Fund Flows: During the week ending October 27, municipal mutual funds recorded $397 million of net inflows. Long-term funds recorded $207 million of outflows, high-yield funds recorded $3 million of inflows and intermediate funds recorded $172 million of inflows. Municipal mutual funds have now recorded inflows 75 of the last 76 weeks, extending the record inflow cycle to $153 billion, with year-to-date (YTD) net inflows also maintaining a record pace of $91 billion.
Supply: The muni market recorded $9 billion of new-issue volume during the week, down 30% from the prior week. Total issuance YTD of $389 billion is 2% lower from last year's levels, with tax-exempt issuance trending 7% higher year-over-year (YoY) and taxable issuance trending 22% lower YoY. This week's new-issue calendar is expected to decline further to $6 billion of new issuance. The largest deals include $831 million Texas Public Finance Authority and $556 million California State Public Works Board transactions.
This Week in Munis—Puerto Rico Progress
The Commonwealth of Puerto Rico took one more step toward reaching a resolution of its five-year long bankruptcy process. Last week, the commonwealth's legislature approved a new law that will allow the island to sell new bonds to restructure outstanding obligations. Following this approval, the commonwealth's Oversight Board, which manages the restructuring process, allowed for the bypassing of mediation on disagreement over the treatment of pensions.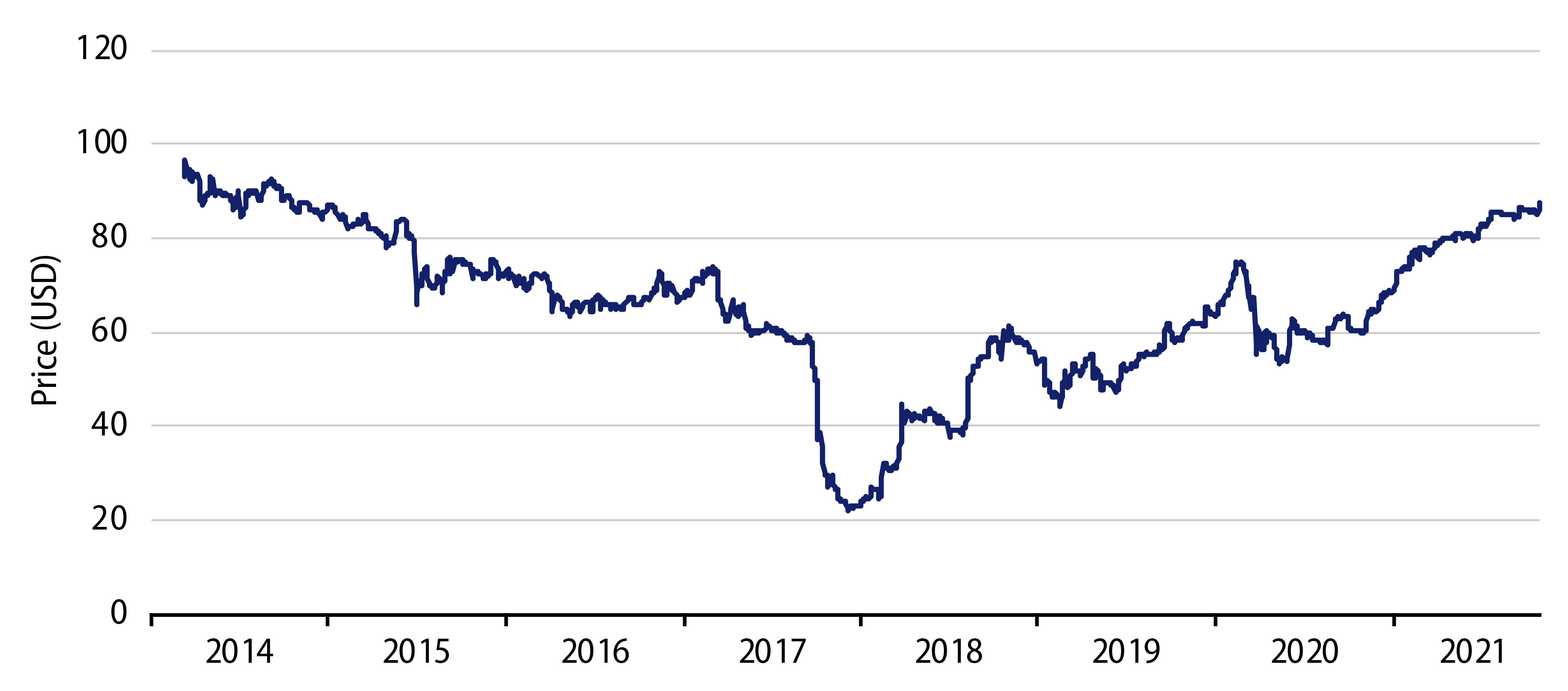 The impasse on the treatment of pensions almost derailed the entire restructuring process. As part of the original agreement to restructure bondholder obligations, the Board asked pensioners to share in the island's restructuring by freezing benefits and lowering cost of living adjustments. The governor and legislature have publicly opposed impairing pensions as part of any agreement. Last week the judge overseeing the island's restructuring threatened to dismiss the entire bankruptcy if an agreement was not reached in mediation.
Despite the chaotic week, the market for Puerto Rico general obligation (GO) securities has remained remarkably steady with a widespread expectation of a favorable resolution, which would ultimately reduce Commonwealth debt by 80% and annual debt service by over 60%. These improving fundamentals, combined with prospects for Puerto Rico debt to comprise up to 20% of the Bloomberg High Yield Municipal Index, have supported demand for the complex. Western Asset remains favorable on select revenue-backed liens, but remains cautious on the GO bonds which we believe have largely priced in favorable fundamental and technical trends.