Western Asset is a globally integrated fixed-income manager, sourcing ideas and investment solutions worldwide.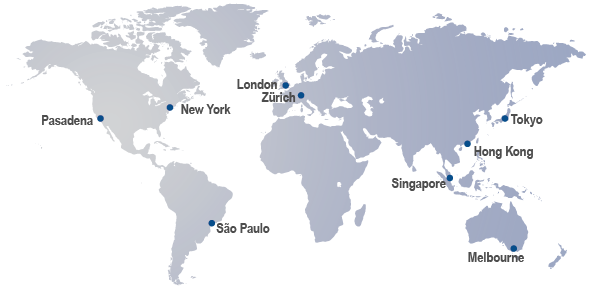 Western Asset at a Glance
---
Founded in 1971. Specialist Investment Manager of Franklin Resources, Inc. since July 31, 2020.
Fixed-income value investors
$394.9 billion (USD) AUM
$331.3 billion (USD) long-term assets
$63.5 billion (USD) cash and cash equivalent assets
Nine offices
746 employees
AUM by Sector - Total $394.9 Billion (USD)
---
Cash & Cash Equivalents
64
Sovereign, Treasuries & Agencies
56
Local Authority & Municipals
19
Global Inflation Linked
3
As of 31 December 22
Organizational Pillars
We put our clients first in everything we do.
We listen, understand and seek to help our clients succeed. By meeting or exceeding our clients' expectations, our success will follow.
We are globally integrated.
Diversity of opinion and specialists based in global investment centers, each concentrating on a specific field of expertise, meaningfully broaden our opportunity set and improve our ability to diversify investments. We think and act on a global basis.
We have a team-based culture.
At all levels of our organization, professionals around the globe continuously communicate information, share investment ideas and collaborate on strategy, working together to enhance the quality of our investment thinking and decision-making.
We are dedicated to active fixed-income.
We believe that by dedicating all of our resources to active fixed-income we can provide superior investment capabilities and service to our clients. We believe that active, value-driven investing can add significant return and reduce portfolio volatility over a market cycle.
Risk management is fundamental to how we manage assets.
We foster a culture in which risk management is a critical component of successful portfolio management. Integrating risk management inputs into the portfolio construction process strengthens its effectiveness. Robust communication and escalation procedures underpin the independence and transparency of risk management.