Headline retail sales rose 0.7% in September. Street analysts focus more on sales excluding vehicle dealers, service stations, building material stores and restaurants in order to focus on less volatile, consumer-centric store types. This "control" sales measure rose by 0.8% in September. Both sales measures saw modest upward revisions to August sales estimates, with control sales marked up in August by 0.2%.
The September sales gains came on the heels of a 2.6% rise in control sales in August. These sound like impressive sales increases.
Yet, if you look at the sales measures plotted in the accompanying chart—the aforementioned two and the sum of control and restaurant sales—for none of them do the August and September sales gains "move the needle." That is, all these measures still look to be on the same much-slower growth trends that they have followed for the last six months. In other words, there is no real sign as yet of a reawakening of the fiery sales growth seen in the first three months of this year. The gains of the last two months essentially just offset sales declines in July.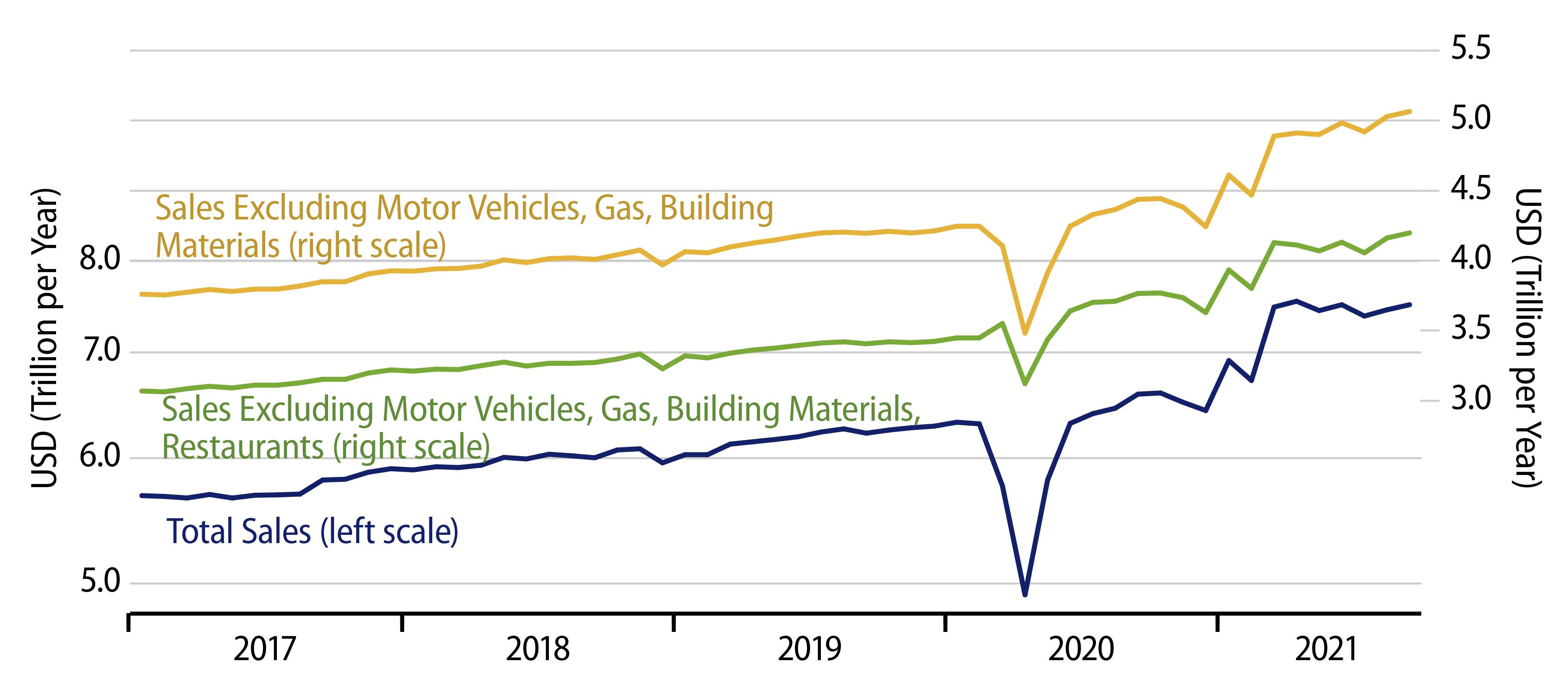 You get the same impression looking at sales for individual store types. As the Census Bureau commented in the press release accompanying today's report, sales gains were widespread across a wide range of store types. However, in almost none of those store types did the August/September gains suggest a break in sales growth from the generally sluggish patterns in place since March.
The only exception to this statement we can see is department stores. Even there, the 5.5% cumulative sales gain over the last two months largely just offsets a 5.3% cumulative sales decline in April and May, leaving department store sales up only 1.2% on net over the last six months.
No, retail sales activity is not weak. We have been clear about this continually over recent months. However, after some explosive gains early in the post-shutdown recovery, gains since then have been only plodding. It continues to be the case that there is little or no evidence that various federal government and Federal Reserve stimulus programs are actually working to further stimulate economic activity.