Private-sector payroll jobs rose by 218,000 in April, with the March level revised down by 8,000. While these would have been satisfactory gains prior to the Covid pandemic, they were a huge disappointment relative to market expectations, where consensus expectations were for gains of around 1,000,000 and where some had called for as many as 7,000,000 net new jobs.
It was the reopening of various industries that had stoked the upbeat projections, and indeed, reopening industries such as food service, leisure and hospitality, and travel saw total gains of 340,000 last month. (Public schools added 37,000 jobs within a 48,000 gain in government jobs, not included in the private-sector aggregate stated above.) Obviously, it was other sectors where reported job gains were disappointing.
Manufacturing lost 18,000 jobs in April, driven by a 27,000 loss in the chip-constrained motor vehicle industry. Construction jobs were unchanged, after having risen strongly in previous months. Within services, retailing was down 15,000, couriers and messaging down 77,000, administration and support (think temps) down 127,000, private education down 20,000 and nursing facilities down 19,000.
We always emphasize that the data are sketchy on a month-to-month basis and that one month's gains or losses are often reversed in subsequent months. Indeed, today's news largely offsets a much stronger-than-expected jobs release a month ago.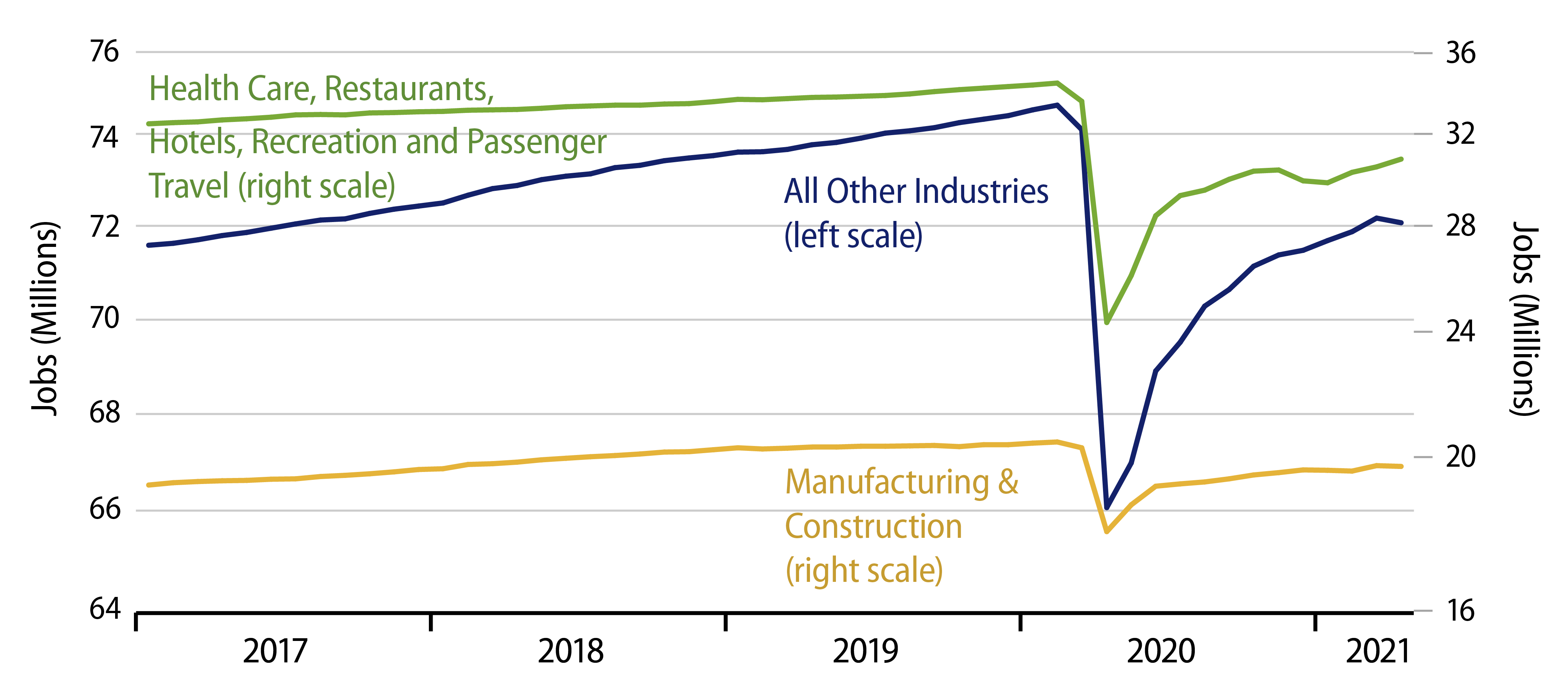 The consensus view is that today's disappointing news will prove a fluke and that data for May and after will look more like that of March. Our own view is that the months of strong growth in goods and construction sectors are behind us and that growth in largely shuttered service sectors will likely proceed more slowly than the market expects. So, relative to our view, chalk up March data as a loss, April data as a win and we'll move on to May.