Headline Consumer Price Index (CPI) inflation was 1.0% in May, and the core CPI measure was not much better, rising by 0.6%. The headline increases were driven by a 1.2% increase in food prices and a 3.9% increase in energy prices. Those gains were not surprising in view of the continuing effects of the war in Ukraine on energy and grain markets. However, the modest relief seen in core inflation in the preceding months, especially in goods prices, did not recur in May.
That is, after holding flat in March and April (a -0.2% net change in those months), core goods prices rose 0.7% in May. While it is true that vehicle prices were responsible for the bulk of that increase, declines in vehicle prices drove most of the decline in core goods prices in March and April. Excluding new and used vehicles, other core goods prices rose 0.26% in May, following gains of 0.41% and 0.06% in March and April, respectively. These increases are down from what we were seeing late last year, when supply shortages were most acute, but they are not enough of an improvement to blunt the increases seen elsewhere.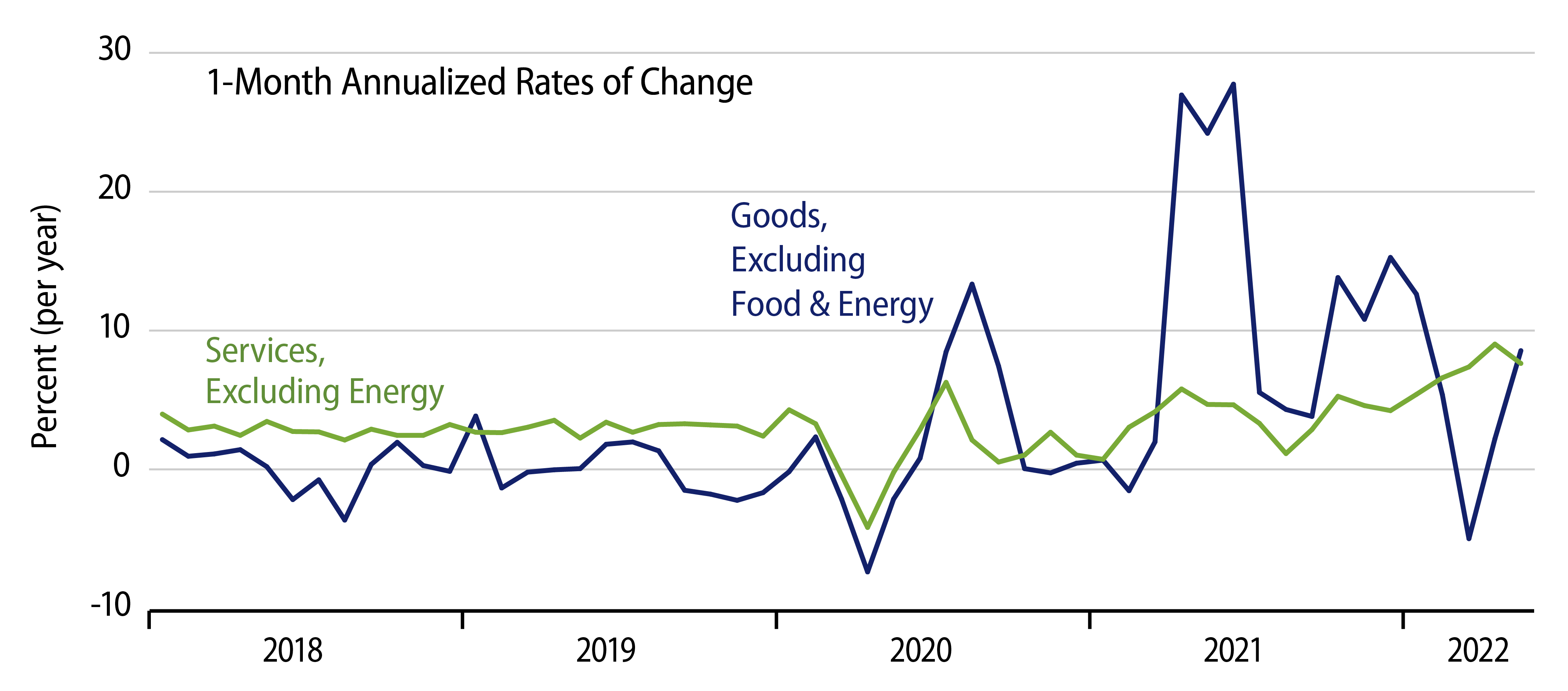 Meanwhile, core services prices rose 0.6%. Tenants' and homeowners' costs of shelter get the most attention and account for 55% of the core services index. However, the May gains there were 0.6% for both components, no more than the average. So, there was just as much price increase on average for other services as for shelter. Airline fares were up 12.6%, on top of double-digit monthly gains in each of the preceding two months. However, at only 1% of the core services index, the airfare jump has only a modest effect on the index, about 0.1%. Elsewhere, service price increases were scattered, but still enough to sustain services inflation well above acceptable rates.
In summary, last month we lamented that the progress toward lowering inflation was only bumpy and uneven. This month it is hard to detect any such progress at all.