Liability Driven Investing -

Our Team
The Pension Solutions Team includes a deep bench of seasoned professionals with specific expertise, including investment management, risk management, quantitative analysis, derivatives and academic research. Our team can draw on the intellectual capital necessary to develop and implement an effective LDI solution.
Product Management

Michael J. Bazdarich, Ph.D.
Product Specialist/Economist
39 Years Experience

James J. So, CFA
Product Specialist
20 Years Experience
Investment Management

Ryan K. Brist, CFA
Head of Global Investment Grade Credit/Portfolio Manager
23 Years Experience

Amit Chopra, CFA
Portfolio Manager
18 Years Experience

Blanton Y. Keh, CFA
Portfolio Manager
16 Years Experience

Keith A. Luna, CFA
Portfolio Manager/Research Analyst
13 Years Experience
Video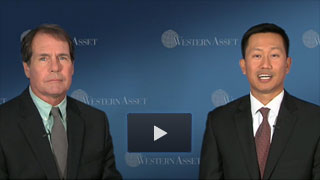 Watch this short video to learn more about our LDI approach.
Resources
Products
Research
MORE RESEARCH