As of March 31, 2015

US$454.8 Billion

Learn More

AS OF MAY 19, 2015

April Housing Starts Provide Some Relief

Read The Analysis

REGION / COUNTRY SPECIFIC

OBJECTIVE-DRIVEN INVESTING

PROTECT FROM RISING RATES

DIVERSIFIED
SECTOR STRATEGIES
GLOBAL

STATE-SPECIFIC MUNICIPAL
NATIONAL MUNICIPAL
Insurance Asset Management -

Global Insurance AUM
Employing a client-centric approach to serving the needs of insurance companies.
Life
•
Health
•
Property & Casualty
•
Reinsurance
•
Multi-Line
•
Other
Global Insurance AUM: USDE* 75.0 Billion as of March 31, 2015

*US Dollar Equivalent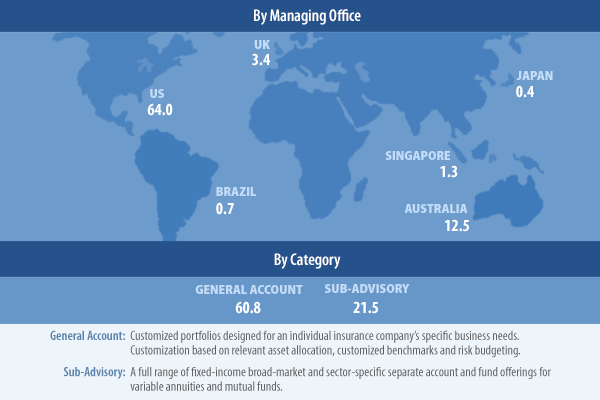 Morningstar Awards 2014 © Morningstar, Inc. All Rights Reserved. Awarded to Ken Leech, Carl Eichstaedt, Mark Lindbloom, Western Asset Core Bond and Western Asset Core Plus Bond for 2014 Fixed-Income Fund Manager of the Year, US. The funds are not available for non-US investors.