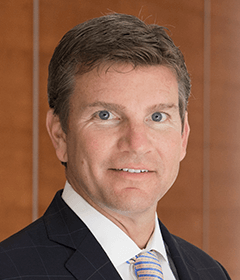 In the Absence of Facts, Fear Will Flourish
Across all market conditions, we look for opportunities in fixed-income spread sectors. Recently, our view has appeared somewhat out of consensus given the seemingly rich valuations; however, we always consider valuations on a relative basis along with an analysis of fundamentals. This approach provides the foundation for our ongoing view that spread sectors will continue to outperform.
Today, fears dominate the financial news with four major concerns leading the way: high valuations, the late stage of the credit cycle, uncertainty about the future of interest rates and central banks unwinding quantitative easing (QE). Given this environment, we have a slightly more cautious tone overall. We've reduced some risk, yet regardless of the prevalent fears we remain bullish on several sectors within fixed-income and continue to see opportunity.
This presentation explores the fears facing today's market and addresses them directly with the facts that support our positions.
The Four Big Fears in Today's Market
1. Valuations

Current valuations are either at or near post-crisis tights.
Valuations are only half the story; they need to be viewed against the backdrop of current fundamentals.
As fundamentals are currently strong, we acknowledge that valuations are at best fair.

2. Late Stage of the Credit Cycle

We are in an over-extended credit cycle, based on the number of months between peak defaults.
Credit cycles don't die of old age. Rather, they end due to a build-up of risks combined with a catalyst that would turn that risk into fundamental deterioration.
We don't currently see a build-up of risks.
In our view, the market is still stabilizing from the severity of the credit crisis in 2008 and the risks may take longer to develop than during past cycles.

3. Interest Rate Uncertainty

Historically, low unemployment rates of approximately 4% have resulted in increased wage growth.
Ultimately, interest rates do have to reflect both growth and inflation expectations.
We see annual growth in the 2.0%–2.5% range (below consensus) and believe inflation remains in check.
Headwinds persist, including elevated government debt, globalization and technology.
We think the current interest rates accurately reflect where growth and inflation are today.

4. Central Bank Anxiety

Central banks responded to the crisis with unprecedented force and QE benefited markets.
The removal of QE may in turn hurt markets, and we recognize this as a risk.
While the Federal Reserve has begun its normalization process, the European Central Bank (ECB) has not. ECB rate hikes may not come until mid-2019.
When the Bank of Japan might begin to tighten policy is not yet determined.
Despite the Fears, Opportunities Remain Within Spread Sectors
Emerging Markets

Emerging market (EM) local debt over the past 10 years has underperformed other spread sectors, despite the recent recovery.
The cumulative decline in EM local debt from 2013 to 2015 was 35%, so there may still be more ground to regain here.
We are earlier in the overall recovery process in EM.
Fundamentals are very healthy in EM when considering government debt as a percentage of GDP.
Real yield (the differential between EM and developed markets) is still very attractive and exploitable.

Bank Loans

Bank loans generally perform well during periods of rising rates.
This sector works well to offset elevated duration- and rate-risk in other sectors.
Bank loans benefit from higher interest rates, and are now returning higher rates as all loans exceed their stated floor level.
The yield differential between bank loans and high-yield has compressed to well inside historical averages.
Compared with 2007, pure leverage within the bank loan asset class is down significantly. Bridge loans, CLO warehouses and total rate of return swaps are all down considerably. Overall market risk is down for bank loans.
There Are Still Pockets of Relative Value
Investment-Grade Credit

There has been a gradual increase in leverage, which translates to more risk.
We've seen a dramatic widening in the short end of the investment-grade credit space, driven by the repatriation of foreign assets, the impact of tax reform, the heavy supply of T-bills and the widening of the LIBOR IOS spread.
This sector is wider on average by 40 basis points from the recent tights inclusive of 2- to 3-year highquality corporates.

High-Yield

Valuations are generally fully priced.
There is a strong correlation between fundamentals and valuations, using the default rate as a proxy for fundamentals.
Generally, if you can predict the fundamentals—we use the default rate as a proxy for fundamentals—then you can predict the valuations.
We don't think this market is overextended or in bubble territory.
Quality has gone up in the last few years, with more BB participation and less CCC.

Structured Products: Mortgage-Backed Securities

We see opportunities in both residential and commercial MBS.
Housing affordability has increased on a relative basis.
Lending standards are very high, which translates into higher-quality investment opportunities.

What About Liquidity Risk?

In investment-grade credit, trading volume has not kept pace with market growth.
Risk profiles have changed overall (damage from the crisis).
There are fewer levered buyers in the market.
Trading has become more concentrated in a limited amount of large-cap issuers.
We look to earn a higher liquidity premium when considering investments outside the larger more liquid issuers.
The composition of investors in the corporate credit market has changed, with foreign holdings of US corporate debt increasing over 70% in the last six years.
Increased hedging costs could dampen or even reverse this trend.
We expect continued volatility in fixed-income markets because of this backdrop of illiquidity, but plan to take advantage of this during pullbacks when the market gets ahead of itself.
Q&A Highlights
The 3-month LIBOR OIS spread has reached its highest level since the European crisis in 2012, but we feel this is due to technical factors, not a shift in fundamentals (such as decreasing credit quality with respect to financials or elevated fear). We believe financials are currently very healthy and so is the confidence in them.
We view the new tax bill as a positive development for investment-grade credit, as it lowers the overall tax burden and it elongates the credit cycle. Within high-yield the tax bill's impact is mixed, with a positive impact from lower taxes but the new limits on interest deductibility present challenge for the high-yield market that has typically taken advantage of that interest deduction. Overall, we think the positives outweigh the negatives for high-yield.
Regarding the end of the credit cycle, we're always looking for first-hand feedback from our senior research analysts about what corporations are doing and thinking (i.e., leverage, balance sheet, M&A activity, etc.), rather than waiting for the deterioration to show up in the hard numbers. We don't yet see an increase in late-cycle behavior.
View the presentation slides.
© Western Asset Management Company, LLC 2019. This publication is the property of Western Asset and is intended for the sole use of its clients, consultants, and other intended recipients. It should not be forwarded to any other person. Contents herein should be treated as confidential and proprietary information. This material may not be reproduced or used in any form or medium without express written permission.
Past results are not indicative of future investment results. This publication is for informational purposes only and reflects the current opinions of Western Asset. Information contained herein is believed to be accurate, but cannot be guaranteed. Opinions represented are not intended as an offer or solicitation with respect to the purchase or sale of any security and are subject to change without notice. Statements in this material should not be considered investment advice. Employees and/or clients of Western Asset may have a position in the securities mentioned. This publication has been prepared without taking into account your objectives, financial situation or needs. Before acting on this information, you should consider its appropriateness having regard to your objectives, financial situation or needs. It is your responsibility to be aware of and observe the applicable laws and regulations of your country of residence.
Western Asset Management Company Distribuidora de Títulos e Valores Mobiliários Limitada is authorised and regulated by Comissão de Valores Mobiliários and Banco Central do Brasil. Western Asset Management Company Pty Ltd ABN 41 117 767 923 is the holder of the Australian Financial Services Licence 303160. Western Asset Management Company Pte. Ltd. Co. Reg. No. 200007692R is a holder of a Capital Markets Services Licence for fund management and regulated by the Monetary Authority of Singapore. Western Asset Management Company Ltd is a registered Financial Instruments Business Operator and regulated by the Financial Services Agency of Japan. Western Asset Management Company Limited is authorised and regulated by the Financial Conduct Authority ("FCA"). This communication is intended for distribution to Professional Clients only if deemed to be a financial promotion in the UK and EEA countries as defined by the FCA or MiFID II rules.