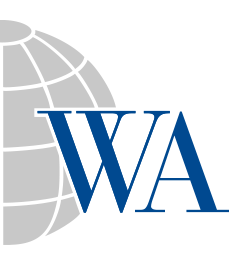 Western Information System for Estimating Risk (WISER)
Executive Summary
WISER enhances our ability to form portfolios that balance risk and reward optimally, covering all eligible portfolios, all markets and all securities we deal in, ensuring that we have the ability to reflect our best thinking in the way we model risks in the securities, factors and portfolios that we manage.
We believe the heart of portfolio management—as opposed to security selection—is the formation of portfolios that simultaneously optimize the tradeoffs between reward and risk.
The role of WISER varies from portfolio to portfolio, ranging from post hoc risk level checking to direct involvement in portfolio structuring.
Quantitative methods and human experience and intuition are both powerful in their own ways, but can be even more powerful together. WISER adds value when it challenges someone's intuition and can be modified when human intuition and experience—along with statistical testing—show that its approach is out of sync with the markets.
Increased communication among the desk, risk management and client service/clients is fostered by everyone looking at a consistent high-quality risk analysis. We expect more benefits as time goes on.
While our fundamental philosophy, process and view of risk management have always remained the same, we are continually working to enhance our risk management process to meet evolving demands. One such enhancement has been a multi-year initiative to develop a proprietary risk system: Western Information System for Estimating Risk (WISER).
In May 2016, Western Asset formally adopted WISER as the primary source for portfolio risk measurement and reporting. WISER uses models to simulate many possible versions of the economic and financial future, and values portfolios and benchmarks in those simulated future states to provide insights into potential portfolio results. WISER delivers risk attribution and works together with Western Asset software that further supports the ability to run stress and scenario simulations, providing greater insights on the sources of potential portfolio volatility and tail risk.
Use of a proprietary solution allows Western Asset to leverage the best possible commercial and proprietary models and techniques, to capitalize on global investment professional and risk manager expertise, and to be flexible enough to adapt quickly to changing market conditions. Refinement of the system is an ongoing effort as the Firm continues to backtest models, respond to market changes and strives to continuously enhance its risk estimations and insights.
In this Q&A, we explore the journey behind WISER's development, including the reasons why it was developed, how it was developed, how it works, its role in portfolio management, and what experience and knowledge have been gained so far.
I. WISER Objectives
1. Why was it developed?
WISER was developed to enhance Western Asset's ability to form portfolios that balance risk and reward optimally. We also developed WISER because we felt that the ability to show clients and prospects in-depth risk assessments of their portfolios based on our proprietary risk system would enhance the value proposition.
In more detail, we aimed for the "three c's:" quantity, quality and communication. (We never said we were good at spelling.) For the quantity goal, we wanted to make sure that we could cover all the eligible portfolios, all the markets and all the securities that Western Asset deals in—we couldn't do that with existing systems. For the quality goal, we wanted to make sure that we had the ability to reflect the best thinking of Western Asset in the way we model risks in the securities, factors and portfolios that Western Asset manages—we were at the mercy of vendors before. And for the communication goal, we wanted to make sure that we had the flexibility to communicate back and forth between portfolio managers and risk managers about risks in portfolios, rather than taking a canned, inflexible view of risk. Further, we wanted to be able to better communicate to clients the risks in their portfolios.
2. What were the alternatives and their pros/cons?
There are a number of off-the-shelf risk systems that Western Asset used and continues to use. However, based on our experience with these and other systems, we found that no one had the coverage to deal with the breadth (many different markets) and depth (many different instruments within markets) of securities that Western Asset invests in. In any buy-versus-build decision, there is a tradeoff between increased control (build) and ease of use (buy). We determined that Western Asset was at a juncture where it could get a competitive advantage by taking more control of the risk assessment process, not only through having better models but also simply through the internal discussions required to develop those models. The ability to harness the best intellectual content of the various experts across Western Asset, rather than relying on someone else's intellectual content, was compelling.
Before WISER, Western Asset's main portfolio risk tool was Barclays Point. However Point did not cover everything that we do, and we did not always agree with the modeling decisions that Barclays made. More urgently, Barclays is phasing out Point and will be shutting it down in early-mid 2018.
We considered several platforms for an internal risk system. Based on the flexibility and power that it offered, we chose the SAS® Risk Dimensions platform on which to develop WISER. This platform contains many pre-canned statistical routines and was developed for bank and energy company risk assessments.
3. How is WISER expected to improve investment results?
The heart of portfolio management—as opposed to security selection—is the formation of portfolios that simultaneously optimize the tradeoffs between reward and risk. WISER analyses comprise only one piece of many inputs to the investment decision-making process, but they are intended to provide insights to portfolio managers based on processing a vast amount of data about volatilities and correlations of many risk factors that affect actual or prospective portfolios. These insights are not available based only on characteristics of individual securities—they require knowledge of relationships between securities and likely behavior of risk factors that affect securities. WISER is not intended to improve security selection, but it is intended to help construct portfolios that are more Markowitz efficient—they "spend" less risk per unit of reward than a less well-constructed portfolio.
4. Has there been enough experience with WISER to observe its impact?
WISER went into full production on May 31, 2016. There are some portfolios that require compliance feeds; they have hard limits on risk statistics like tracking error or value-at-risk. Before May 31, Barclays Point was feeding the compliance tests for these statistics. After May 31, WISER replaced Barclays Point, marking the final milestone after which WISER became Western Asset's production risk system.
So as of this writing there has not been enough experience with WISER to demonstrate its impact in a statistical sense. Feedback from clients and prospects has been overwhelmingly positive. We were not able to cover all eligible portfolios with Barclays Point, but are now covering almost 700 individual portfolios. So we can certainly say that there has already been a positive impact in terms of our ability to assess each individual portfolio.
Further development remains important for WISER. While we are comfortable that WISER results are reasonable in most markets, we continue to tune and enhance WISER models. Tuning and improvement activity will be an ongoing feature of WISER to reflect changing markets and upgraded models and data. In order to facilitate this ongoing improvement, an Information Technology (IT) project is now underway to make it even easier for risk modelers to implement their "full valuation" models in WISER. In addition, at this writing WISER is generally accessed via an overnight batch process, so more ease-of-use features are necessary to make it more natural to ask and answer ad-hoc risk questions.
II. How Was It Developed?
1. Key players?
WISER was a large team effort. The risk management group at Western Asset provided the vision and modeling, the latter in consultation with the portfolio management experts who helped bridge the gaps between theory and practicality. A large number of quantitative experts in the risk management group, including 10 PhDs and many with degrees such as Masters in Computational Finance, were already in place due to the risk management group's routine activities. Various portions of these experts' efforts were devoted to WISER over approximately five years. The IT department had a group working exclusively on WISER. This group included SAS programmers who built on the SAS Risk Dimensions framework to develop WISER. A vital part of the design of WISER specified an "agile" approach whereby IT provided a set of flexible tools to the risk group but left a great deal of discretion to the risk group users to improve models without reprogramming or further IT involvement.
2. External resources?
External contractors and consultants from SAS and from Financial Risk Group, a consultancy that had developed similar systems based on SAS Risk Dimensions, were used.
3. Application
a. To which sectors and strategies is WISER applied?

Strategies that are included comprise generalist, total return, multi-asset-class, multi-strategy, credit (investment-grade, high-yield and bank loans), sovereign/government (including inflation-linked), municipal, mortgage, emerging markets, insurance-related and regional strategies such as Europe, UK, Australia,

Singapore and Asia. WISER is intended to estimate certain volatility characteristics during normal market environments. It also estimates certain tail risk statistics such as expected shortfall. The estimation of risks in extreme market environments requires additional techniques such as stress testing, scenario analysis and projections of maximum drawdowns. These techniques are housed in the same software and data environment as WISER.

b. Where doesn't WISER apply?

Not in scope at this time are non-discretionary accounts, pure structured product, local Brazil fixed-income and equity, and money market and other cash-like strategies with little or no mark-to-market volatility.
4. How does WISER determine security exposures to risk factors?
Since long before WISER was developed, a key activity in the Western Asset risk management group was the production of single security analytics. For each of the 100,000+ securities that Western Asset deals in (about 35,000 owned in client portfolios and the rest in benchmarks), the Quantitative Analysis and Risk Modeling (QARM) group at Western Asset produces each day a suite of analytics including key rate durations, spread durations, convexities, option-adjusted spreads, yields, option greeks (where applicable) and other relevant data. These data have been used for years by Western Asset portfolio managers to size their positions. For example, a portfolio manager might direct a sector specialist to put on another quarter-year of spread duration in the automotive sector; that quarter-year is determined by the QARM group's analytics.
This robust activity was in place before WISER and was widely used. So when we developed WISER, we leveraged this activity by using the analytics developed by the QARM group to feed exposures into WISER. Many WISER models use the pre-existing key rate durations and spread durations (along with adjustments such as spread-beta) to determine security exposures to risk factors. This required no additional work during the course of WISER development. In fact, as a heavy user of the existing analytics process, WISER provided further validation of those analytics and resulted in improved data being supplied to the rest of the organization.
Discussion of our single-security analytics process can be quite lengthy, but in a nutshell we use a complex waterfall of vendor systems and internally developed code to produce a best-of-breed analytic for each of the 100,000+ securities we cover. For example, we might use one vendor's analytics as the primary source for emerging markets based on input from the emerging markets desk, while we use another vendor's analytics for municipals based on input from the municipals desk. In some cases we have programmed our own calculations in Fincad (a financial programming language that fits well with our basic SAS system).
Over 900 factors, including FX rates, interest rates, credit spreads, volatilities and equity factors are used to describe the "state of the world," the financial and economic conditions in a past, present or future financial scenario. The exposures are mapped to these factors, usually in a first- and second-order approximation (i.e., using durations and convexities). Some more complex ("full valuation") models exist and will be expanded over time. For these more complex models, exposures are determined by taking differences of the valuation model.
Factors are subject to a variety of time series methods to convert their non-normal empiricals to something closer to Gaussian white noise. Among other techniques, Generalized Autoregressive Conditional Heteroskedasticity, or GARCH, models are used to take into account time-varying volatility. We expect to do more tuning as time goes on to more fully exploit these methods.
III. Role in Portfolio Management
1. How is WISER applied in structuring portfolios?
The role of WISER varies from portfolio to portfolio. As noted previously, some portfolios have strict statutory or contractual limits on characteristics that WISER estimates such as Value-at-Risk (VaR). These portfolios are mandated to keep within the WISER estimates of (say) VaR, and portfolio managers must take into account the WISER projections when making large trades. For example, a trade (or more likely a group of trades) that would increase duration in a portfolio where duration was not offset by other exposures might cause a VaR limit to be exceeded; if this is determined before the trade is actually put in place, a discussion between portfolio and risk management can take place as to the best way to get as much of the desired exposure as possible without exceeding the client's risk tolerance. For example, the WISER analysis might indicate a different area of the portfolio that can be used to get a similar exposure to the one desired without exceeding risk tolerance.
Other portfolios do not have hard statutory limits, but are risk-aware and portfolio managers look at WISER output to try to keep the risk/reward characteristics in line with the client's preferences. These represent the majority of Western Asset portfolios. While the statutory portfolio might require very frequent and possibly ex-ante reference to WISER as the portfolio manager is structuring the portfolio, the risk-aware portfolios require less frequent analysis and may be used as a general input to the environment along with other inputs as the portfolio manager is structuring the portfolio. This depends on the client's preferences and on the portfolio manager. In some cases there is continual dialog and WISER is actively used in structuring. For example, one client requires us to submit model portfolios to be considered for deploying their frequent cash inflows; these model portfolios are run through WISER to shape the recommendations we send to the client. In other cases WISER is more of a background information provider. Still other portfolios are only concerned with risk in extreme circumstances when the portfolio is getting very far away from a client's risk appetite.
2. Is WISER used on the front end of the investment process, or only to evaluate the existing portfolio position, i.e., can it be used in concert with portfolio managers to structure and implement an investment theme?
WISER is used both ways—both in "what if" analyses giving ideas about what might happen to a portfolio if some hypothetical changes were made, and in after-the-fact analyses to evaluate existing portfolios.
3. What judgments by risk or portfolio management professionals might be applied to evaluate or override WISER's quantitative output and implementation?
There are many inputs, ranging from a view of the macroeconomic environment to a simple gut feeling that might cause either a portfolio manager or a risk manager to look on WISER results with suspicion. We have already had a number of cases where portfolio managers have questioned WISER output. In some cases, the questioning has led to a change in WISER's models; in others, there was a change in the human intuition. Of course that is the goal—for WISER to supplement human intuition and to get better and better at doing that. WISER contains extensive statistical tests that allow us to translate human intuition—"credit risk looks too big"—to data-driven results that might help us either change our credit risk model, or convince the human that credit risk really is as big as WISER indicates.
The ability to override or ignore WISER varies portfolio by portfolio. For portfolios with statutory or contractual risk limits, overriding or changing limits is not possible.
4. In the event of disagreement between the portfolio manager and the risk manager about forecast portfolio risk, how are such disagreements resolved?
As noted in the previous question, we expect and even hope for disagreements. Quantitative methods and human experience and intuition are both powerful in their own ways, but can be even more powerful together. So WISER is adding value when it challenges someone's intuition in a way that causes that intuition to be modified. And conversely, because WISER is under Western Asset's control, WISER can be modified when human intuition and experience—along with statistical testing—show that its approach is out of sync with the markets.
When disagreements cannot be easily resolved, there is a standard escalation procedure to resolve disagreements between risk managers and portfolio managers, culminating in the Market and Credit Risk Committee and ultimately the CEO. This is comparatively rare, as we are all aiming for the same thing—to produce the best risk-adjusted returns that are within our client's risk tolerance.
5. How will you define WISER's success?
Recently after launch, it was easy to see that WISER was a success from the client service and coverage sides. The number of requests we are currently getting from client service and clients directly for WISER reports is quite large. The fact that we can run and monitor almost 700 portfolios is already a notable improvement in our ability to monitor risk, in addition to any usage for investment decision making or client service. Effects will take more time to prove out. We hope to see better constructed portfolios leading to higher Sharpe and Information Ratios, but we will need to build up a number of years of results before starting this type of analysis.
More subtly, the increased communication between the desk, risk management and client service/clients that is fostered by everyone looking at a consistent high-quality risk analysis is also a measure of success. We see this process going well and expect more benefits as time goes on.
© Western Asset Management Company, LLC 2022. This publication is the property of Western Asset and is intended for the sole use of its clients, consultants, and other intended recipients. It should not be forwarded to any other person. Contents herein should be treated as confidential and proprietary information. This material may not be reproduced or used in any form or medium without express written permission.
Past results are not indicative of future investment results. This publication is for informational purposes only and reflects the current opinions of Western Asset. Information contained herein is believed to be accurate, but cannot be guaranteed. Opinions represented are not intended as an offer or solicitation with respect to the purchase or sale of any security and are subject to change without notice. Statements in this material should not be considered investment advice. Employees and/or clients of Western Asset may have a position in the securities mentioned. This publication has been prepared without taking into account your objectives, financial situation or needs. Before acting on this information, you should consider its appropriateness having regard to your objectives, financial situation or needs. It is your responsibility to be aware of and observe the applicable laws and regulations of your country of residence.
Western Asset Management Company Distribuidora de Títulos e Valores Mobiliários Limitada is authorized and regulated by Comissão de Valores Mobiliários and Brazilian Central Bank. Western Asset Management Company Pty Ltd ABN 41 117 767 923 is the holder of the Australian Financial Services Licence 303160. Western Asset Management Company Pte. Ltd. Co. Reg. No. 200007692R is a holder of a Capital Markets Services Licence for fund management and regulated by the Monetary Authority of Singapore. Western Asset Management Company Ltd is a registered Financial Instruments Business Operator and regulated by the Financial Services Agency of Japan. Western Asset Management Company Limited is authorised and regulated by the Financial Conduct Authority ("FCA") (FRN 145930). This communication is intended for distribution to Professional Clients only if deemed to be a financial promotion in the UK as defined by the FCA. This communication may also be intended for certain EEA countries where Western Asset has been granted permission to do so. For the current list of the approved EEA countries please contact Western Asset at +44 (0)20 7422 3000.