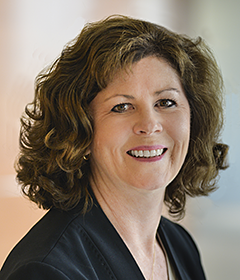 Global Core Full Discretion
Global Product Manager
In this Q&A, Western Asset Global Product Manager Catherine Matthews details our Global Core Full Discretion strategy and explains how it can help position investors to take advantage of compelling opportunities in the current economic environment.
Q: How would you describe the strategy to an investor?
CM: Our Global Core Full Discretion strategy has the ability to invest in all global fixed-income markets. This represents a very comprehensive opportunity set as the size of the global fixed-income market is over $50 trillion. While investments are biased towards countries and sectors that are in the Barclays Global Aggregate Index, we have the discretion to invest outside of the benchmark in sectors and countries that we believe offer compelling value. For example, we currently have an allocation to US high-yield corporate securities. Additionally, if we feel benchmark securities offer little to no value, we don't have to own them. A current example of this is German government bonds where the yields, rather incredibly, are negative out to 7-year maturities, so rather than hold these bonds, we can look for better opportunities elsewhere.
Q: How are Global Core Full Discretion portfolios constructed?
CM: The investment process starts with our weekly Global Investment Strategy Committee meeting, which is chaired by our CIO Ken Leech and attended by senior portfolio managers and sector heads from across our global offices. The Committee discusses macroeconomic developments and geopolitical trends in addition to their implications for the valuations of all the major asset classes. The outlook for global interest rates and yield curves as well as sector and currency strategies are discussed, debated and ultimately used to determine Western Asset's global investment outlook.
Global Core Full Discretion portfolios, along with all strategies at the Firm, incorporate Western Asset's overall investment philosophy, which emphasizes a long-term, fundamental value approach and the use of diversified strategies. Our Global Core Full Discretion strategy is managed by our Global Portfolios Team co-headed by CIO Ken Leech and Gordon Brown with additional leadership from Portfolio Manager Andrew Cormack. As Western Asset's Global Product Manager, my role is to assist in the development of our global products and the communication of global strategy and performance.
The portfolio construction process incorporates active top-down macro and bottom-up security analysis. Value opportunities are identified through in-depth and disciplined research conducted by our extensive sovereign and credit specialists around the world. Diversification is used to reduce the dominance of any one idea or theme, and to dampen volatility of returns, by seeking to take advantage of strategies that are not perfectly correlated.
Once the key themes are established by the Global Investment Strategy Committee, the Global Portfolios Team decides how the themes will be applied to Global portfolios.
Q: Who chooses the individual securities?
CM: The bottom-up part of our process comes into play when choosing individual securities. Once sector allocations have been determined, our teams of research analysts work with the portfolio managers to build a diversified portfolio at the security level. Position sizing reflects our level of conviction and the contribution to overall portfolio risk. Exposures are generally higher when our view of risk-adjusted fair value differs more from market pricing, and are generally lower when it is more in line with market pricing. Portfolio managers, when accepting the recommendation of the analysts, are also considerate of not having too many correlated names or positions overall. For example, we might want to add to US high-yield, however, buying a higher yielding energy-related corporate name might not be appropriate for a Global Core Full Discretion portfolio right now as we already have commodity-related exposure via overweight currency positions in emerging market (EM) currencies like the Mexican peso. Since concentration risk is compounded, the analyst may recommend an energy-related name but, working with the risk managers, the portfolio manager declines the recommendation and looks instead for another suggestion that would not be as correlated to commodity prices, for example in a subordinated US bank issue.
Q: What role does the benchmark play in regards to this strategy?
CM: Our Global Core Full Discretion portfolios are typically managed against the Barclays Global Aggregate Bond Index, or similar, which covers the key global investment-grade bond markets and sectors. It is a well-established and broad-based measure of the global bond markets based on market capitalization. The strategy seeks to outperform the benchmark by an average of 150 basis points (bps) per annum over the course of a market cycle while aiming for a tracking error volatility of 300 bps per annum over the cycle. Compared with passive global bond strategies, which must track the market capitalization weights of the benchmark index, we have the flexibility to move away from these weights to areas where we see opportunities to add value versus current market pricing. For example, we are currently underweight in US agency mortgage-backed securities in favor of investment-grade corporate bonds. We are also underweight in Japanese and core eurozone government bonds in favor of US Treasuries and select EM government bonds.
Q: What role does a Global Core Full Discretion strategy typically play in overall asset allocation?
CM: A Global Core Full Discretion strategy is often used as a complement to domestic bonds and can provide strong diversification benefits to investments in global equities or other major asset classes such as commodities. For example, the historical correlation of Western Asset's Global Core Full Discretion strategy to world equities and also to commodities is low at less than 0.4 over the past 15 years.1
Q: Is the strategy managed on a hedged or unhedged basis?
CM: Clients who invest in our Global Core Full Discretion strategy are from many different countries with various base currencies. Therefore, we manage the strategy on a hedged, unhedged or partially hedged basis depending on each client's investment objectives, base currency and guidelines.
Q: What role does currency exposure play in the strategy?
CM: Currency strategies are based on the same interpretation of economic trends and fundamentals that form the basis of bond strategies. To ensure currency strategies do not dominate overall portfolio risk, however, position sizes are typically smaller than bond positions to reflect their higher volatility (currency volatility is generally more than double bond volatility). Consequently, currency risk calibration is an extremely important step in the portfolio construction process. We have a strong track record in adding value through active currency management. For example, our bias to be long US dollars versus other major global currencies has contributed to returns over the past few years. With the current divergence of growth and monetary policies across the major economies, the dollar's uptrend is likely to continue but we recognize it is now approaching multi-year highs. Moving forward, the flexibility to diversify currency exposure and shift away from the dollar (when appropriate) will be key.
Q: What is your current economic outlook?
CM: We have long been of the view that this global recovery will be slow relative to past economic cycles. Despite intermittent periods of optimism, mostly emanating from the US economy, global activity remains subpar. Global inflationary pressures are very subdued, and the recent sharp decline in commodity prices suggests an even weaker global inflation outcome in 2015. Lower oil prices should be supportive of global growth by increasing real consumer incomes and corporate earnings in economies, such as the US, that have a higher propensity to spend. In EM countries, lower inflation is providing the flexibility for policymakers to stimulate growth by cutting rates. Overall, we expect global growth to improve mildly in 2015 helped by very accommodative monetary policies across all major economies.
Q: Do you expect US rates to go up this year?
CM: The US is the bright spot among the developed market economies and the Federal Reserve (Fed) has telegraphed its desire to slowly raise the fed funds rate from its current "emergency" level of close to zero. US labor market conditions continue to improve, and although current inflation remains low, both remain consistent with the Fed's dual mandate of employment and price stability. We expect the Fed to initiate policy normalization in the second half of 2015 although the pace of rate increases is likely to be very slow and gradual. As a result, a sustained rise in long-term US bond yields is unlikely while inflation remains subdued.
Q: What are the current main macro themes?
CM: We expect global bond yields to remain in relatively tight ranges during 2015 so tactical duration and yield curve management remain key strategies. The European Central Bank is targeting an aggressive expansion of its balance sheet via negative deposit rates, targeted lending operations and sovereign bond purchases, therefore, we remain underweight to the euro and overweight Italian government bonds. We also remain underweight the yen. Japan's economy remains fragile despite aggressive measures to stimulate growth from both the Bank of Japan and the Japanese government.
Q: Do you think EMs offer opportunity in 2015?
CM: With the recent sharp fall in commodity prices, many emerging economies face a more challenging environment in 2015. Longer term, however, our view is that they will benefit from the recovery in global growth. The spread between EM and developed market yields remains wide, and therefore presents an opportunity to add value in select countries, such as Mexico, India and Poland in 2015.
Q: What other sectors are attractive?
CM: The fundamental outlook and management of companies generally remain positive for global corporate bonds, particularly in the US financial sector where the complementary processes of deleveraging, capital rebuilding and regulatory constraint continue to be credit positive. There may also be select opportunities in the higher-yielding corporate bond sector, which has traditionally done well in a 2%–4% economic growth environment and where the current low financing costs reduce default risk.
Q: What are Western Asset's competitive advantages in managing a Global Core Full Discretion strategy?
CM: Utilizing nine offices on five continents and seven fully-integrated global investment management teams, Western Asset's depth of resources enables Global Core Full Discretion portfolios to be managed across every sector of the bond market while benefiting from invaluable insights and local market expertise. Along with a dedicated Global Portfolios Team, the Firm has specialized sector teams in all fixed-income areas as well as dedicated risk managers for each strategy.
We are a truly global firm. We believe our team's experience managing global portfolios since the 1990s combined with the on-the-ground insight and knowledge provided by the individual offices, positions us well to identify opportunities that should benefit our clients around the world.
Endnotes
World equities and commodities are represented by MSCI World Equity Index and Bloomberg Commodity Index, respectively.
© Western Asset Management Company, LLC 2021. This publication is the property of Western Asset and is intended for the sole use of its clients, consultants, and other intended recipients. It should not be forwarded to any other person. Contents herein should be treated as confidential and proprietary information. This material may not be reproduced or used in any form or medium without express written permission.
Past results are not indicative of future investment results. This publication is for informational purposes only and reflects the current opinions of Western Asset. Information contained herein is believed to be accurate, but cannot be guaranteed. Opinions represented are not intended as an offer or solicitation with respect to the purchase or sale of any security and are subject to change without notice. Statements in this material should not be considered investment advice. Employees and/or clients of Western Asset may have a position in the securities mentioned. This publication has been prepared without taking into account your objectives, financial situation or needs. Before acting on this information, you should consider its appropriateness having regard to your objectives, financial situation or needs. It is your responsibility to be aware of and observe the applicable laws and regulations of your country of residence.
Western Asset Management Company Distribuidora de Títulos e Valores Mobiliários Limitada is authorised and regulated by Comissão de Valores Mobiliários and Banco Central do Brasil. Western Asset Management Company Pty Ltd ABN 41 117 767 923 is the holder of the Australian Financial Services Licence 303160. Western Asset Management Company Pte. Ltd. Co. Reg. No. 200007692R is a holder of a Capital Markets Services Licence for fund management and regulated by the Monetary Authority of Singapore. Western Asset Management Company Ltd is a registered Financial Instruments Business Operator and regulated by the Financial Services Agency of Japan. Western Asset Management Company Limited is authorised and regulated by the Financial Conduct Authority ("FCA") (FRN 145930). This communication is intended for distribution to Professional Clients only if deemed to be a financial promotion in the UK as defined by the FCA. This communication may also be intended for certain EEA countries where Western Asset has been granted permission to do so. For the current list of the approved EEA countries please contact Western Asset at +44 (0)20 7422 3000.