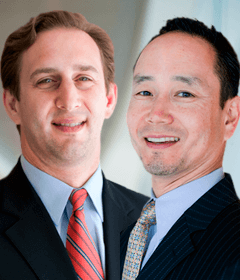 Emerging Markets Debt
Portfolio Manager
Product Specialist
Western Asset continues to be constructive on emerging markets debt (EMD) as we believe fundamentals, valuations and technicals are still likely to be supportive of the asset class over the medium-term. Global central bank accommodation has helped remove tail-risk scenarios and put a floor on global growth. We also believe EM economies have stabilized and are now better positioned to absorb shocks than at any time over the past few years. EM secondary-market valuations look attractive on a historical basis and relative to other spread sectors. We believe there is room for further spread compression and that there is currently value in local rates and EM currencies. Against a backdrop of measured US Federal Reserve (Fed) normalization and subsiding fears surrounding China, EMD is attracting more demand, as demonstrated by the record net inflows to the asset class over the past year. Recent resilient performance will likely continue to strengthen investor confidence in the improving stability of EMD markets. Moreover, in a "soft" Trump scenario where concerns over US protectionist policies abate, we believe EMD is likely to attract more demand. In this Q&A, Portfolio Manager Kevin Ritter and Product Specialist Steven Saruwatari discuss the attractiveness of the EMD asset class and Western Asset's approach to investing in EMD.
EMD posted attractive returns in 2016 and the asset class has continued to rally into 2017—is it too late to invest?
At Western Asset, we believe the timing is still ripe for investors to add to or increase their EM allocations. We believe EM cyclical factors and current valuations, combined with a more benign global backdrop, are conducive for immediate entry levels while longer-term fundamental trends still support strategic allocations. Here we offer some key reasons why the case for investing in EMD now is still compelling:
The cyclical growth rebound across EM is stronger than expected and appears to be gaining momentum. Major EM economies such as Argentina, Brazil and Russia are exiting contractionary growth periods while trade across Asia is experiencing a strong rebound. The Purchasing Managers' Index (PMI), a measure of the economic health of the manufacturing sector, across emerging Europe is also outpacing expectations.
EM sovereigns are now better equipped to combat exogenous shocks. Coupled with a stronger EM-growth dynamic, macro imbalances, which plagued EM countries after the Taper Tantrum of 2013, have improved dramatically. Brazil, Indonesia and India, for example, are now significantly less vulnerable to external shocks due to current account balance adjustments. In addition, EM real rates are considerably higher than developed markets (DMs) as a result of prior prudent monetary policies. Robust real rates give policymakers additional cushion to combat external shocks.
EMD continues to offer compelling risk/return characteristics. In our view, the improved EM macro backdrop is met by a more benign US/global backdrop that should augment rather than disrupt current EM trends. We do not believe current asset prices fully reflect the improved EM/global backdrop, and EMD still has considerable risk premia embedded in it. Fundamentals-based models suggest EM exchange rates show plenty of room for recovery after the selloff in recent years. In addition, EM external spreads look historically attractive relative to peers. As fund flows continue to move into the sector, we expect a further unwind of the EM risk premia.
EMD has proven itself to be a resilient asset class. Take for example Brexit or the US presidential elections, whereby risk assets including EMD sold off but, as time passed, EMD recovered to be one of the best-performing asset classes in 2016.
In summary, we do not believe it is too late for investors. In the context of low global rates, we see EMD as a destination for portfolio flows as investors hunt for positive yields. We believe we are at the beginning stages of a larger reallocation to EMD—a technical factor that should continue to help valuations in the asset class.
US President Donald Trump's rhetoric and campaign promises have the potential to negatively impact EM. In the face of these Trump risks, what gives you confidence in your bullish EM view?
We have no doubt that potential Trump Administration policies on trade and immigration have the potential to negatively impact specific EM countries. Although the US political system has built-in checks and balances, we cannot easily assume that more traditional views will prevail in Washington. Mitigating "Trump-risk" therefore is an exercise in active management, applying thoughtful differentiation during the portfolio construction process.
We cannot emphasize enough that the EM opportunity set is incredibly diverse and heterogeneous, with over 70 countries in the investment universe. For each EM country that appears to be in the crosshairs of Trump policies, there are a number of EM countries that may stand to benefit from new policies (or that at least are minimally exposed). Russia is a prime example of a country that could benefit from Trump policies, particularly as it applies to a rethinking of US foreign policy. Revision of the sanctions regime has the ability to increase foreign direct investment, portfolio flows and growth for Russia. Fortunately for countries more vulnerable to Trump tail-risk scenarios, we would note the cyclical growth rebound and recent macro adjustments give these sovereigns firmer starting points to absorb exogenous shock. In summary, our bullish view in the face of Trump tail risks stems from our ability to apply diversification in the active management of our portfolios and focus on idiosyncratic stories that are much better positioned to weather potential storms.
Does the tightening of monetary policy in the US give you pause regarding Western Asset's bullish EM view?
We believe there's a misperception within the investor community that US monetary tightening will be negative for EM under all scenarios. Although EM fared poorly during the 1994 and 2013 changes to US monetary policy expectations, there are also examples in which EM has performed well under tightening regimes of the past several decades. Notably, during the 2004-2006 rate hiking cycle, the JP Morgan GBI-EM Global Diversified index (a commonly used EM local currency sovereign bond index) returned 36.8% (14.9% annualized). EM hard currency bond indices (sovereign and corporate) also posted strong positive returns during the same period. Considering the cyclical uptrend to EM growth, macro imbalance adjustment of the past three years, structural improvements in EM countries over the past decade and attractive valuations, most EM sovereigns are now better equipped to navigate this tightening cycle than they were at the outset of the taper tantrum back in 2013. From a technical standpoint, we also believe most of the short-term "tourist" money has been flushed out since the taper tantrum, leaving the EM asset class with a much stronger foundation. While the existence of some short-term money in the market is inevitable, we think the majority of the recent institutional inflows have been geographically diversified and are coming from longer-term, strategic investors, such as sovereign wealth funds, insurance companies and pension funds.
Pundits have incorrectly called for China's demise every year for the past 10 years or more, while Western Asset's view has consistently been for a soft landing. Has Western Asset's view on China changed?
Despite periods of extreme pessimism last year and in the face of very prominent investors calling for imminent China doom, Western Asset has remained resolutely in the soft-landing camp. Although our China view has played out according to plan thus far, we remain vigilant. Make no mistake—we do not think China is "different" than other economies. Down the road, we believe China will experience more typical business cycles, though not in the near-term. Recent economic data continue to point to Chinese growth exceeding expectations in 2017. In addition, China continues to enjoy policy buffers that, if deployed, should help to cushion macro risks. The EMD Team continues to monitor very closely developments in politics, the exchange rate, commodity restocking and FX reserves for potential triggers to change our sanguine view on China.
In which areas of EMD specifically are you seeing attractive value opportunities?
For long-term investors with tolerance for volatility, we view local currency EMD as the most attractive. Stronger cyclical EM growth, moderation of current account deficits, and higher real rates are all catalysts for stronger local currency EMD performance. Central bank cycles in EM countries also appear desynchronized against their DM counterparts, as monetary policy tightening in prior years has provided the scope for easing in the face of abating inflation pressure.
How does an EMD allocation contribute to a broader global portfolio?
High-quality EMD offers a distinct benefit of diversification away from DM government bonds. From a valuation standpoint, there is still a significant yield appeal compared with DM opportunities. Fundamentally, DM economies face significant long-term structural headwinds, such as demographics. While EM countries have their own challenges, the cyclical downdraft experienced since the taper tantrum has encouraged governments to pursue domestic economic reforms. From a technical standpoint, we anticipate the progressive index inclusion of select EM local markets (e.g., Argentina) as likely to have a salutary effect on international investor participation.
Is active investing in EMD advantageous relative to a passive approach?
As noted earlier, EM is unique in that its constituents comprise over 70 countries within a highly diverse investment universe. The feature of heterogeneity in EMD, we believe, reinforces the case for active management. It presents an evolving set of opportunities to differentiate, customize and rotate across segments at specific points of the market cycle, and allows a skilled manager to exploit the inefficiencies in the EMD markets. Accordingly, we are not advocates of an index-based, wholesale approach to EMD investing. Having exposure to a sovereign bond simply because it is in the index, while not intentionally, represents a tacit sponsorship for bad credits. In the context of a highly volatile asset class such as EMD, the return of capital must precede the return on capital.
What is Western Asset's approach to investing in EMD?
Our EMD strategies are based on Western Asset's hallmark investment philosophy: a long-term fundamental value approach using multiple diversified strategies. This approach is based on themes that drive investment decisions with respect to curve positioning as well as country, sector, currency and issuer selection.
Differentiating the potential winners within the EMD investment universe requires a rigorous research process that seeks to identify countries and corporations that possess the capacity to manage during times of global economic weakness. The EMD Team at Western Asset favors those organizations that exhibit prudent policymaking and excellent governance, and we continue to emphasize differentiation and a high-quality approach with exposure to countries and corporations that consistently demonstrate fiscal discipline (and for sovereigns, strong FX reserve accumulation).
Western Asset seeks to capitalize on its globally integrated platform leveraging boots-on-the-ground around the globe to formulate specific views on countries and companies within the context of global trends in specific industries. Our EMD Team leverages the global themes emanating from our offices in Europe, the US, Latin America and Asia by integrating and synthesizing ideas into an overall EM portfolio that seeks to balance a multitude of investment opportunities against global risk considerations.
Why should I hire Western Asset for my EMD allocation?
Western Asset successfully combines the benefits of working with a specialist EMD boutique manager with those of a world-class global fixed-income firm. This has become increasingly important for the management of EMD mandates as they are evermore impacted and influenced by exogenous forces, both macroeconomic events and global fund flows. Our Firm's sizeable assets under management give Western Asset market clout and access to broker-dealers, policymakers and management at the corporations in which the Firm invests, but the size does not prevent us from taking advantage of market opportunities when they arise.
Benefits of a boutique
Focused/dedicated: Western Asset has a specialized EMD Team consisting of 36 dedicated EMD professionals with deep and broad experience. Key members of the EMD Team have weathered past crises together (e.g., global financial crisis, Lava Jato scandal, energy/commodity volatility) resulting in our ability to adapt to a rapidly evolving investment environment.
Experienced: Western Asset has been managing EMD allocations in broad mandates since 1993 and dedicated EMD strategies since 1996. The Firm has capabilities managing individual sectors across the EMD spectrum, including USD sovereign/quasi-sovereign, USD corporate credit and local currency sovereign.
Benefits of a global firm
Globally integrated: Western Asset has 856 employees in nine offices on five continents, including a global investment team of 125 investment professionals. The Firm manages $37.4 billion in EMD assets as of year-end 2016 with the ability to trade and settle in all time zones. Global resources enable the EMD Team to better quantify external risks to owning EMD, allowing us to better manage each strategy's risk profile.
Strategically positioned: The line between developed and emerging markets is becoming increasingly blurred; Western Asset has a long track record of successfully managing global portfolios and is strategically positioned to leverage complementary capabilities in both developed and emerging markets to deliver comprehensive fixed-income solutions as emerging markets continue to evolve and mature.
Corporate credit expertise: Expertise in credit analysis of corporations across the globe (a core strength of the Firm) is leveraged for EMD country and currency analysis. Accessibility to senior management of companies in EM countries enables the EMD Team to identify trends in local economies and supplements country analysis.
Disciplined: Western Asset, as well as the EMD Team specifically, employs an integrated risk management process, which includes an independent evaluation of strategies and risks in all EMD portfolios. The EMD Team formally meets with the Firm's Chief Risk Officer, Head of International Risk Management, and portfolio risk analysts in charge of EMD portfolios on a monthly basis to discuss the major risk themes surrounding EMD portfolios.
Western Asset continues to shape the development of the EMD asset class. Western Asset's research capabilities, global reach and thorough understanding of the EMD universe gives us the unique ability to provide customized solutions that seek to meet client objectives.
© Western Asset Management Company, LLC 2022. This publication is the property of Western Asset and is intended for the sole use of its clients, consultants, and other intended recipients. It should not be forwarded to any other person. Contents herein should be treated as confidential and proprietary information. This material may not be reproduced or used in any form or medium without express written permission.
Past results are not indicative of future investment results. This publication is for informational purposes only and reflects the current opinions of Western Asset. Information contained herein is believed to be accurate, but cannot be guaranteed. Opinions represented are not intended as an offer or solicitation with respect to the purchase or sale of any security and are subject to change without notice. Statements in this material should not be considered investment advice. Employees and/or clients of Western Asset may have a position in the securities mentioned. This publication has been prepared without taking into account your objectives, financial situation or needs. Before acting on this information, you should consider its appropriateness having regard to your objectives, financial situation or needs. It is your responsibility to be aware of and observe the applicable laws and regulations of your country of residence.
Western Asset Management Company Distribuidora de Títulos e Valores Mobiliários Limitada is authorized and regulated by Comissão de Valores Mobiliários and Brazilian Central Bank. Western Asset Management Company Pty Ltd ABN 41 117 767 923 is the holder of the Australian Financial Services Licence 303160. Western Asset Management Company Pte. Ltd. Co. Reg. No. 200007692R is a holder of a Capital Markets Services Licence for fund management and regulated by the Monetary Authority of Singapore. Western Asset Management Company Ltd is a registered Financial Instruments Business Operator and regulated by the Financial Services Agency of Japan. Western Asset Management Company Limited is authorised and regulated by the Financial Conduct Authority ("FCA") (FRN 145930). This communication is intended for distribution to Professional Clients only if deemed to be a financial promotion in the UK as defined by the FCA. This communication may also be intended for certain EEA countries where Western Asset has been granted permission to do so. For the current list of the approved EEA countries please contact Western Asset at +44 (0)20 7422 3000.