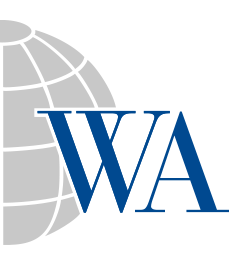 Foreclosure Moratoria in the News
There have been a multitude of news stories over the past few weeks discussing foreclosure moratoria actions taken by several banks in various states across the country. While the news media seems particularly focused on the "robo-signer" issue, other issues relating to the foreclosure process have been raised and continue to draw attention to loan servicing processes. Western Asset's non-agency mortgage team is constantly monitoring how the nuances of mortgage servicing impact both the mortgage market as a whole, as well as the long-term value of our securities.
This paper is intended to provide a brief overview of the current issues facing the mortgage market as a result of concerns currently being raised about the foreclosure processes. In addition, we offer thoughts on how these issues may affect valuations of our non-agency holdings.
What is Robo-Signing?
To best understand the current issues, a basic understanding of both the mortgage recording and transfer process and foreclosure mechanics is needed. The following list is a basic description of this process.
A borrower obtains a loan from a lender to buy a home.
A note is created (specifying terms of the loan).
A mortgage (or deed of trust) is created which details the collateral being pledged to the lender (in some cases, the lender takes title to a property until the loan is repaid); this mortgage is publicly recorded showing that a lien has been placed on the property.
The loan is subsequently sold (often multiple times); with each sale, the purchasing entity becomes the new owner of record.
If the borrower defaults, the servicer (on behalf of the owner) seeks to foreclose.
In judicial states,1 the servicer must prove ownership of the loan and present an "Affidavit of Indebtedness" in a court of law to proceed with a foreclosure.
The servicer is given the right to foreclose by the court and following the foreclosure sale, the property becomes real estate owned (REO) by the servicer with no outstanding liens on the property.
The "robo-signing" issue being discussed in the media relates to step #6 above. When a mortgage owner (via a loan servicer) seeks to foreclose on a property, one or more people at a servicer review the loan file to ensure that correct procedures have been followed with respect to both having the proper loan documentation, as well as having followed the appropriate protocol with the borrower. The law requires that a representative of the servicer sign an "Affidavit of Indebtedness" stating he/she has "personal knowledge" of the situation and this signature must be witnessed by a notary. What has come to light in recent weeks is the widespread use of these affidavit signers who do not have "personal knowledge" (signers who are therefore automatic "robo-signers") and notaries who notarize the documents after the fact. It appears that servicers are operating under what appears to be an assembly-line approach whereby a completed foreclosure packet is sent to a "robo-signer" to complete the affidavit; the "robo-signer" then sends it on to a notary. Since the "robo-signer" does not necessarily have "personal knowledge" and the notary was not present for the signature, some market participants allege that these breaches render the foreclosure documentation fraudulent.
As of now, there is no evidence that there was widespread fraud with respect to the validity of the underlying decisions to foreclose, as the material facts are correct and there was no clear intent to defraud. Instead, this appears to be a procedural shortcut that is pervasive across the industry, especially at the large volume servicers. The foreclosure moratoria that have been announced over the past few weeks are attempts by the major servicers to evaluate and remediate the procedural shortcomings that have been highlighted.
Western Asset believes that much of the commotion surrounding the "robo-signer" issues have been overblown given that the alleged fraud has caused no real harm to borrowers. We do expect that servicing procedures will have to be cleaned up going forward, which will likely add additional time and costs to the foreclosure process. In addition, there is a high likelihood that fines may be levied on servicers for past breaches of the laws. It is also possible that opportunistic lawyers may look to sue servicers for the breaches, but success in these cases should be limited given the soundness of the underlying decisions.
Ability of Servicers to Foreclose
While the "robo-signer" scandal has dominated the headlines, there are several other issues related to loan servicing that are garnering more attention. Some lawsuits have challenged whether servicers actually have the right to foreclose on a mortgage because of possible ownership issues. While step #4 in the above list seems relatively straightforward, the arcane procedures associated with transferring notes and recording mortgages can make it difficult for a subsequent owner to produce adequate proof of ownership with respect to a purchased mortgage. Although there will be some extreme cases in which documents are inappropriately transferred or lost, Western Asset believes this is the exception to the rule and is not typical in securitizations.
When loans are sold, the note created in step #2 above is physically transferred after being endorsed over to the new mortgage owner (similar to endorsing a check). Since loans are often transferred multiple times, notes are often endorsed in blank, essentially making a bearer bond that is owned by whoever actually holds the note. When the original note cannot be found, a "Lost Note Affidavit" from the seller can be provided with a copy of the original note. Mortgages, as described in step #3 above, exist physically but must be publicly recorded as well. Again, given the multiple sales that often occur, Mortgage Electronic Recording Systems (MERS) was created. MERS alleviates the need to record a new legal owner each time a mortgage changes hands. Instead, MERS keeps track of the beneficial owner of a mortgage each time it changes hands and MERS itself remains the owner of record from a legal perspective.
While this arrangement has been acceptable to the courts for years, it has recently attracted more scrutiny and the question has been raised as to whether or not servicers should have the right to foreclose given that MERS is the legal owner of the mortgage. MERS is effectively the Depository Trust Company (DTC) or clearinghouse for mortgages, and is aware of the underlying mortgage owner. Changing the name on the mortgage holder from MERS to the holder of record is a simple straightforward process. Given the recent scrutiny, servicers have begun transferring legal title to themselves prior to foreclosing in order to remove any uncertainty as to ownership.
It is Western Asset's understanding that the documentation of loans backing most securitizations was heavily scrutinized by counsel at the time loans were transferred into the trust. The real issue for servicers appears to be the time and costs associated with having to produce the paperwork. With respect to the potential issues with MERS, Western Asset is confident that the system will be determined sound, especially given that the Government Sponsored Enterprises (GSEs) have insured trillions of mortgages that are recorded through MERS. However, we would not rule out some sort of legislative guidance regarding the recording process and possible changes to onerous requirements for physical proof of ownership.
Implications of Increased Scrutiny
While some politicians are calling for a full-scale national foreclosure moratorium, Western Asset believes this outcome to be unlikely. Many government entities, such as the Treasury, FHA and FHFA (the regulator of Fannie Mae and Freddie Mac) have come out publicly against this. States with non-judicial foreclosure laws are not affected by these issues because servicers are not held to the same onerous requirements with respect to documentation. In the wake of the fallout, however, it is likely that the large servicers will re-evaluate their entire foreclosure operation to ensure that other deficiencies are not lurking somewhere else in the process. In the short term, servicers will likely face fines for non-compliance in past foreclosures. They will also need to stop and re-file existing claims and will also likely have to spend time and money litigating claims from borrowers, as well as from other parties. Finally, they will need to fix their processes. As mentioned before, this all results in a more expensive and lengthier foreclosure process. Western Asset believes that there will be some legal clarifications made with respect to existing procedures and is confident that solutions can be found to fix the logistical complexities with legitimate foreclosure filings.
Impact on Non-Agency Holdings
The overall impact on non-agency mortgage securities is a lengthening of cash flow timing due to longer default resolution timelines. Also, higher loan loss severities will result in a modest reduction in overall cash flow. While the magnitude of the above is generally modest, the impact will vary depending on the characteristics of the loans and the security structure.
Exhibit 1 illustrates how differing loan characteristics will likely affect security valuations given longer timelines and higher foreclosure costs. The least favorable characteristics are securities backed by loans with the highest expected default rate, the highest exposure to judicial states, the smallest average loan balances (greater impact of additional fixed costs relative to recovery amounts) and highest percentage of bankrupt/defunct loan originators. Securities backed by originators no longer in existence may encounter additional delays in re-recording mortgages. Subprime securities tend to have loans with the least desirable attributes, while prime securities are generally backed by collateral that will be less impacted by extended judicial foreclosure timelines.
Longer timelines and higher foreclosure costs will also impact various bonds in the capital structure differently, depending on a bond's seniority and expected timing of cash flows. As delays in foreclosures will slow down the rate of both principal recoveries and write-downs to bonds, the senior bonds (which receive recoveries first) will be negatively impacted at the margin while subordinate bonds (which take write downs first) will be positively affected at the margin. The impact from this will be intensified for bonds that have current cash flows made up of mostly recoveries from liquidations, rather than from prepayments. Again, this will be more pronounced in subprime- than in prime-backed collateral deals.
Conclusions
As part of our stress analysis of non-agency mortgage securities, Western Asset already varies foreclosure timelines by state beyond merely taking into account whether a state is judicial or non-judicial. While at the margin these factors will negatively affect expected yields and total returns, we do not believe the effect will be significant enough to change our positive views on the sector. We are certainly cautious about possible price deterioration in certain areas of non-agency mortgages (based on the impacts detailed above), but we believe that we can find relative value among the various securities. As always, Western Asset will continue to follow the situation as it evolves and we will look to refine our assumptions where needed.
Endnotes
Different states have different laws with respect to the foreclosure process. In judicial states, servicers must go to court to enforce their rights under the mortgage.
© Western Asset Management Company, LLC 2021. This publication is the property of Western Asset and is intended for the sole use of its clients, consultants, and other intended recipients. It should not be forwarded to any other person. Contents herein should be treated as confidential and proprietary information. This material may not be reproduced or used in any form or medium without express written permission.
Past results are not indicative of future investment results. This publication is for informational purposes only and reflects the current opinions of Western Asset. Information contained herein is believed to be accurate, but cannot be guaranteed. Opinions represented are not intended as an offer or solicitation with respect to the purchase or sale of any security and are subject to change without notice. Statements in this material should not be considered investment advice. Employees and/or clients of Western Asset may have a position in the securities mentioned. This publication has been prepared without taking into account your objectives, financial situation or needs. Before acting on this information, you should consider its appropriateness having regard to your objectives, financial situation or needs. It is your responsibility to be aware of and observe the applicable laws and regulations of your country of residence.
Western Asset Management Company Distribuidora de Títulos e Valores Mobiliários Limitada is authorised and regulated by Comissão de Valores Mobiliários and Banco Central do Brasil. Western Asset Management Company Pty Ltd ABN 41 117 767 923 is the holder of the Australian Financial Services Licence 303160. Western Asset Management Company Pte. Ltd. Co. Reg. No. 200007692R is a holder of a Capital Markets Services Licence for fund management and regulated by the Monetary Authority of Singapore. Western Asset Management Company Ltd is a registered Financial Instruments Business Operator and regulated by the Financial Services Agency of Japan. Western Asset Management Company Limited is authorised and regulated by the Financial Conduct Authority ("FCA") (FRN 145930). This communication is intended for distribution to Professional Clients only if deemed to be a financial promotion in the UK as defined by the FCA. This communication may also be intended for certain EEA countries where Western Asset has been granted permission to do so. For the current list of the approved EEA countries please contact Western Asset at +44 (0)20 7422 3000.