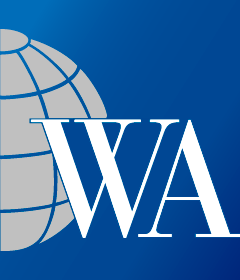 Don't Believe Everything You Hear
Executive Summary
Despite persistent claims to the contrary, the data clearly show that core fixed-income managers have significantly and consistently beaten their benchmark. There are several reasons for this including the diversity of opportunity and the construction of the index.
In recent years, many investors have acted on this perception and chosen passive strategies as a safe-haven or as a way to reduce fees. While this approach has largely worked in the large-cap equity space, investors who have chosen to invest in passive fixed-income strategies have left a significant amount of money on the table.
We constantly hear that managers do not outperform their benchmarks. While this may be true in the large-cap equity space, it is decidedly false in fixed-income. The median fixed-income manager has consistently outperformed the benchmark Barclays U.S. Aggregate Bond Index over 3-, 5- and 7-year periods (Exhibit I). Over the 10-year period, the median manager also outperformed, albeit to a lesser degree. And it's not just the median manager who outperformed—approximately two-thirds of all managers in Morningstar's US Open End Intermediate-Term Bond Universe outperformed the benchmark index over the 3-, 5-, and 7-year periods while more than half outperformed in the 10-year period.
At the same time, a passive strategy modestly underperformed the benchmark and consistently underperformed the median manager except in the 1-year period, while top managers significantly outperformed in all periods. The conclusion that can be drawn in the fixed-income market is that most active fixed-income managers have outperformed, there has been an explicit cost to going passive and investors who have chosen to do so have left significant money on the table.
In January 2011 we published a paper entitled, "New Year's Resolution: Get Active" in which we encouraged investors to focus on active strategies in fixed-income. Since then, the median active fund in Morningstar's US Open End Intermediate-Term Bond Universe has outperformed the aggregate index by 41 basis points (bps) per year net of fees, and a top quartile manager has outperformed the index by 78 bps per year net of fees.1

So why is the idea that managers fail to outperform their benchmarks so prevalent?
One look at the track record of equity managers makes the answer clear. Large-cap equity managers have a difficult time outperforming the S&P 500. The median manager in the Morningstar US Open End Large Cap Blend Equity Universe underperformed by a substantial margin over all periods, while a passive strategy modestly underperformed. Only one in four or so of the managers outperformed the index over the 1-, 3-, 5-, 7- and 10-year periods while the passive strategy outperformed the median manager in all periods.
Why do equity managers have such a difficult time while fixed-income managers seem to have it easy? The simple answer is the indices themselves. The S&P 500 is a market cap-based index focusing on 500 large-cap stocks traded in the US (by market capitalization). The more a stock is worth, the larger a constituent it becomes in the index. This makes sense as a stock's market capitalization goes up when it either earns more or sees greater demand, suggesting that investors believe that earnings will be greater in the future. Put another way, either earnings increase or the expectation of future earnings increases (price/earnings ratio increases).
Selected Criteria for Inclusion in the S&P 500
Adequate liquidity and reasonable price: the ratio of annual dollar value traded to float-adjusted market capitalization should be 1.00 or greater, and the company should trade a minimum of 250,000 shares in each of the six months leading up to the evaluation date.
Domicile: US companies. For index purposes, a US company has the following characteristics:

File 10-K annual reports and should not be considered a foreign entity by the SEC.
The US portion of fixed assets and revenues constitutes a plurality of the total, but need not exceed 50%. When these factors are in conflict, assets determine plurality. Revenue determines plurality when there is incomplete asset information.
The primary listing of the common stock is the NYSE (including NYSE Arca and NYSE MKT), the NASDAQ Global Select Market, the NASDAQ Select Market or the NASDAQ Capital Market. ADRs are not eligible for inclusion.
The company is a corporate governance structure consistent with US practice.

Public float of at least 50% of the stock.
For additional information, please visit https://us.spindices.com/indices/equity/sp-500
Interestingly, an aggregate bond index, such as the Barclays U.S. Aggregate Bond Index, is also a market cap-weighted index. For a bond to be included, it must be a fixed-rate bond with a maturity of at least 1 year, be of investment-grade quality and have a minimum issue size. An issuer's weight can only meaningfully increase if it issues more debt, so the more debt an issuer brings to market, the larger a constituent it becomes in the index. Given that this is an investment-grade index, the constituents of the index tend to be highly correlated, limiting the impact of idiosyncratic value changes.
Selected Criteria for Inclusion in the Barclays U.S. Aggregate Bond Index
Created in 1986 with data back to 1976, the U.S. Aggregate Index covers the dollar-denominated investment-grade fixed-rate taxable bond market, including Treasuries, government-related and corporate securities, MBS pass-through securities (including hybrid ARMs as of April 1, 2007), asset-backed securities, and commercial MBS. These major sectors are subdivided into more specific sub-indices that are calculated and published on an ongoing basis.
For additional information please visit Barcap.com
Given the significant expansion of US Treasury (UST) debt during and immediately following the financial crisis, the index is now heavily weighted towards USTs. This serves to reduce the current yield of the index as USTs are perceived as the risk-free asset and offer little in the way of a risk premium. Higher yields are typically available in the agency mortgage-backed security (MBS) and the investment-grade corporate bond sectors, making the process of constructing portfolios with the potential for higher yields very straightforward. Furthermore, managers are able to look beyond the benchmark for other opportunities including below-investment-grade securities, emerging market debt and non-dollar securities. Active management of duration, yield curve and issuer exposure can also add value.
While there are certainly years when fixed-income managers struggle, over longer periods they have clearly outperformed the broad market benchmarks and we believe they are likely to continue to do so.
Simply put, active managers have outperformed their US benchmarks—in fixed-income.
© Western Asset Management Company, LLC 2020. This publication is the property of Western Asset and is intended for the sole use of its clients, consultants, and other intended recipients. It should not be forwarded to any other person. Contents herein should be treated as confidential and proprietary information. This material may not be reproduced or used in any form or medium without express written permission.
Past results are not indicative of future investment results. This publication is for informational purposes only and reflects the current opinions of Western Asset. Information contained herein is believed to be accurate, but cannot be guaranteed. Opinions represented are not intended as an offer or solicitation with respect to the purchase or sale of any security and are subject to change without notice. Statements in this material should not be considered investment advice. Employees and/or clients of Western Asset may have a position in the securities mentioned. This publication has been prepared without taking into account your objectives, financial situation or needs. Before acting on this information, you should consider its appropriateness having regard to your objectives, financial situation or needs. It is your responsibility to be aware of and observe the applicable laws and regulations of your country of residence.
Western Asset Management Company Distribuidora de Títulos e Valores Mobiliários Limitada is authorised and regulated by Comissão de Valores Mobiliários and Banco Central do Brasil. Western Asset Management Company Pty Ltd ABN 41 117 767 923 is the holder of the Australian Financial Services Licence 303160. Western Asset Management Company Pte. Ltd. Co. Reg. No. 200007692R is a holder of a Capital Markets Services Licence for fund management and regulated by the Monetary Authority of Singapore. Western Asset Management Company Ltd is a registered Financial Instruments Business Operator and regulated by the Financial Services Agency of Japan. Western Asset Management Company Limited is authorised and regulated by the Financial Conduct Authority ("FCA"). This communication is intended for distribution to Professional Clients only if deemed to be a financial promotion in the UK and EEA countries as defined by the FCA or MiFID II rules.