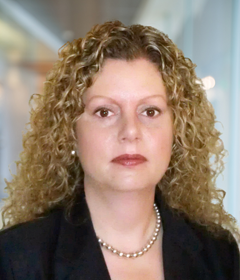 Regulatory Update: European Commission Proposes New Money Market Fund Regulations
Executive Summary
The EC released its long awaited proposal for MMF reform to increase the resiliency of MMFs.
The proposal includes provisions for a 3% capital buffer for CNAV funds, reduced reliance on external credit ratings and minimum liquidity requirements.
If the proposal is adopted in its present form, the EU MMF industry could face significant change, including the elimination of some of the key features of MMFs.
After extensive consultation with relevant industry participants, fund investors and interested parties, the European Commission (EC) proposed new legislation for money market funds (MMF) on 4 September 2013. It is important to mention that this remains a legislative proposal. The Regulation must pass through the European law-making procedure involving the European Parliament and European Council before it can become a new European law. The parliamentary elections to be held next year are expected to delay the process, and it is unlikely that the Regulation will be considered before mid-2014.
The proposal, entitled Regulation of the European Parliament and of the Council on Money Market Funds ("the Regulation") provides uniform rules for applicable MMFs established, managed and/or marketed in the EU. The regulatory measures would apply to European MMFs, both in the context of UCITS and also funds within the scope of the Alternative Investment Fund Management Directive 2011/61/EU.
Here we describe some of the most significant measures of the proposal1:
Constant Net Asset Value (CNAV) Buffer: Each MMF that utilises amortised cost valuation or maintains a stable NAV must establish and maintain a capital reserve. The cash buffer, held in a protected reserve account in the name of the CNAV fund, must amount to at least 3% of the total value of the fund's assets and should only be used to absorb the day-to-day fluctuations in the value of the fund's assets. Funds will have a three-year ramp-up period to comply with the buffer requirement.
Eligible Assets: The Regulation specifies that MMFs shall only invest in the following four categories of eligible assets: money market instruments; deposits with credit institutions (on demand or less than 12 months); financial derivatives instruments (only to hedge duration and exchange rate risk); and reverse repurchase agreements (with a maximum close-out facility of two business days). Additionally, the collateral received by the fund as part of a reverse repurchase agreement transaction must fall within one of the categories of money market instruments, must have a legal maturity of 397 days or less and have one of the two highest internal rating grades. The narrow definition of securitisation will hamper a fund's ability to invest in asset-backed commercial paper.
Ratings: To avoid overreliance on external ratings, MMF managers must establish an internal assessment procedure for determining credit quality based on an internal rating system provided for by the Regulation. There will be six grades for non-defaulted issuers and one for defaulted issuers on the rating scale. MMFs will be permitted only to invest in instruments assigned the first or second grade on its internal rating scale. Fund managers would also be prohibited from soliciting credit rating agencies to obtain an external rating for the fund.
Liquidity Requirements: Uniform rules would be implemented to increase the liquidity profile of MMFs. The funds would be required to maintain a minimum level of daily and weekly liquid assets. MMF managers must establish "know your customer" policies to ensure a better understanding of the behavior of the shareholder base. Together, these tools are designed to allow MMFs to better anticipate and meet investor redemptions.
If the draft is adopted in its present form, the changes to the EU MMF industry could be significant and damaging in our view. Assuming that fund providers consider the 3% capital buffer economically unviable, under the draft many European CNAV funds may no longer be available to investors. If this occurs, investors will potentially need to seek other investment solutions. The prohibition of the use of amortised cost accounting may also make it impractical to operate MMFs on a same-day basis. This in turn will ultimately remove one of the key features of MMFs. Western Asset continues to assess the possible impact on its MMFs and will continue to monitor the situation closely as it evolves.
© Western Asset Management Company, LLC 2021. This publication is the property of Western Asset and is intended for the sole use of its clients, consultants, and other intended recipients. It should not be forwarded to any other person. Contents herein should be treated as confidential and proprietary information. This material may not be reproduced or used in any form or medium without express written permission.
Past results are not indicative of future investment results. This publication is for informational purposes only and reflects the current opinions of Western Asset. Information contained herein is believed to be accurate, but cannot be guaranteed. Opinions represented are not intended as an offer or solicitation with respect to the purchase or sale of any security and are subject to change without notice. Statements in this material should not be considered investment advice. Employees and/or clients of Western Asset may have a position in the securities mentioned. This publication has been prepared without taking into account your objectives, financial situation or needs. Before acting on this information, you should consider its appropriateness having regard to your objectives, financial situation or needs. It is your responsibility to be aware of and observe the applicable laws and regulations of your country of residence.
Western Asset Management Company Distribuidora de Títulos e Valores Mobiliários Limitada is authorised and regulated by Comissão de Valores Mobiliários and Banco Central do Brasil. Western Asset Management Company Pty Ltd ABN 41 117 767 923 is the holder of the Australian Financial Services Licence 303160. Western Asset Management Company Pte. Ltd. Co. Reg. No. 200007692R is a holder of a Capital Markets Services Licence for fund management and regulated by the Monetary Authority of Singapore. Western Asset Management Company Ltd is a registered Financial Instruments Business Operator and regulated by the Financial Services Agency of Japan. Western Asset Management Company Limited is authorised and regulated by the Financial Conduct Authority ("FCA") (FRN 145930). This communication is intended for distribution to Professional Clients only if deemed to be a financial promotion in the UK as defined by the FCA. This communication may also be intended for certain EEA countries where Western Asset has been granted permission to do so. For the current list of the approved EEA countries please contact Western Asset at +44 (0)20 7422 3000.