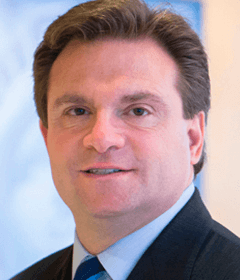 In this Q&A, Western Asset Product Manager Joseph Filicetti offers an in-depth look at our Macro Opportunities strategy: how it has performed over recent years and how it differs from other unconstrained investing options.
Q: How would you characterize the Macro Opportunities strategy?
JF: Macro Opportunities offers concentrated exposure to Western Asset's highest conviction ideas and uses macro strategies to offset risk during periods when our long-term theses come under pressure. High conviction ideas are generally medium- to long-term themes and represent views reflective of the global environment. Macro strategies tend to be dominant in the portfolio and use active management of duration, curve and convexity. They consider fiscal and monetary policy, and liquidity and inflation expectations. By design, Macro Opportunities has achieved slightly more than 50% of its returns from the macro component and is run to a volatility target intended not to exceed 10% on an annualized basis. Because the volatility target is central to how we position and size the portfolio every day, risk estimation and management are fully integrated and part of the investment process.
The methodology, in its purest form, is representative of the way in which Western Asset manages money. From its earliest days 44 years ago, Western Asset has focused on bottom-up sector and issue selection. Around 1990, the Firm began to formally incorporate top-down macro views into the investment process, giving us more tools to work with. Because the interplay between interest rate risk and credit risk can be the greatest challenge that fixed-income investors face, active duration management can be beneficial during periods when risk and credit markets are "off." Macro Opportunities offers the best of Western Asset's talent with these actively managed components.
Q: The strategy is now 3 years old; what have been the main drivers of performance?
JF: Although the main driver of performance has been the macro positioning, the long-term value themes have also been important. Every year has been very different so it may be worthwhile to look at them individually.
2012
In 2012, Macro Opportunities' returns were split fairly evenly between risk assets and the macro strategies—and with perfect hindsight, everything worked. Globally, interest rates declined and spread product did very well. All of this happened in spite of growth that was much lower than expected in the US, Europe and Asia. In fact, if investors had known what the growth numbers would be at the beginning of the year, they would have had every reason to be flat or even short risk. As an example, European high-yield was up in the mid 20% level, which was unusual given the structural challenges Europe faced at the time. This was the great challenge of 2012.
The spring of 2012 turned out to be a risk-off period due to events in Greece and Spain. We entered the period with much of our spread exposure hedged and emphasized duration and a curve flattening position. As we moved through the summer months, risk generally traded well, and we were able to participate in opportunities by reintroducing those positions. Overall, 2012 was a good indication that we could meaningfully shift exposures—that we were not just a credit manager that is chronically long credit, nor were we just chronically long rates. Many macro managers did well by catching the large move in rates, and credit managers generally did well by catching the move toward tighter spreads. As it turned out, it was less common to catch both.
2013
Again in 2013, Macro Opportunities' returns were split fairly evenly between risk assets and the macro strategies. It was the year of the "taper tantrum," when then-Federal Reserve (Fed) Chairman Ben Bernanke's comments during the summer caused a breakdown of correlations between risk-on and risk-off assets, a 140-basis point change in US 10-year rates and general panic in global fixed-income markets with what turned out to be very little change in the US economy. On June 20, when the Chairman came out and said that not only could the Fed begin to taper in the fall, but also that it could be done by the summer of 2014, both stocks and bonds fell dramatically—this came on the top economist's prognostications that things were getting better!
In the absence of correlations between risk-on and risk-off assets, we calibrated the portfolio to our outlook on global growth and inflation, which again led us to a view that was more moderate than Bernanke's. Developed countries still held large output gaps; globally, unemployment remained quite elevated, and inflation, especially in the US, was very low by historical standards. Additionally, with the US yield curve as steep as it was, being short for any considerable holding period was extraordinarily expensive and offered little relief. Given this backdrop, we looked for ways to position the portfolio for our view of slow but positive growth, low inflation and continued monetary accommodation. It did not involve being short. As it turned out, at the September Federal Open Market Committee meeting, the Fed decided not to taper so our view worked out well for the positions we held and created new opportunities into year-end.
2014
In 2014, performance was largely driven by our macro view of the global economy. In a continuation of 2013's economic themes of moderate growth, low inflation and continued easy monetary policy, our view was to hold long-end duration and a curve-flattening position that not only expressed this view, but also gave the portfolio a desirable risk-off profile. Throughout the year, we did see small improvements in employment and growth. In general, emerging markets (EMs) and credit did well in the first half of the year, only to come under pressure in the final six months. In EMs, we continued to see opportunities—in some cases based more on valuations than on fundamentals—so we held those positions. Long dollar positions against both the euro and the yen contributed significantly as well.
December markets were dominated by continued concerns over global growth and the effect of a dramatic decrease in the price of crude oil on EM countries and their currencies. The instability caused by sub-$60 oil—as well as the pace and volatility of the decline—caused tremendous market dislocations. Specifically, our EM debt and FX positions came under significant stress as did, to a lesser extent, our positions in high-yield debt. Acknowledging the speed of the collapse and the developments that took place, the strategy became defensive. We trimmed long risk exposures in the Japanese yen, the euro, Mexico, Brazil and most significantly, in Russia.
Overall, the key to 2014 was to have a moderate view on growth. The continuation of low inflation and the efforts of major central banks kept long US rates quite contained and, unbelievably, still cheap relative to other developed countries.
Q: How is the strategy positioned today?
JF: We currently have risk-on positioning for a slow recovery. Our overall view remains one of moderate growth, very low inflation and the continuation of extraordinary monetary policy. We believe the Fed may raise rates later this year and that long-term rates should stay fairly contained due to the lack of core inflation, which should be good for spread product. The largest change in the portfolio during the last six months has been the movement of duration from long-dated to short-dated maturities. This was most clearly seen in February when duration went from -4.5 years to +4.9 years. Finally, data coming out of Europe have been slightly stronger and there's been an increase in private lending and better participation by the banks in the targeted longer-term refinancing operation programs. Thus, we slightly increased our European high-yield exposure.
Q: How would an investor use the Macro Opportunities strategy?
JF: We have clients who use it as a diversifier to a broad fixed-income portfolio and others who use it as a pure return source in their non-traditional or alternative portfolios. Macro Opportunities uses strategies that aren't dependent on market direction to be successful, with an emphasis on active management. While it attempts to achieve an ex-post volatility of less than 10% in most markets, it is an aggressive strategy. Drawdowns in excess of 5% from equity highs are common, so it's not for everyone. That said, its ability to use active management as well as to be long, short or neutral in risk positions helps reduce the correlation to broad financial markets. This is a key area of interest for investors. Ex-post, the correlation profile to equity and bond markets has been quite favorable. This gives clients flexibility when they need it most, and in the end, flexibility is what unconstrained investing is all about.
Q: How are the investment ideas/themes generated in the portfolio?
JF: It's a team-based approach. Western Asset maintains investment teams in six countries across the globe and each is charged with identifying the macro forecast for its region as well as tactical duration management. Members from these offices form our Global Investment Strategy Committee (GISC), which is a critical group at Western Asset as it is responsible for coming up with the macro views of the Firm, not just for Macro Opportunities. This Committee is the source of our highest conviction ideas. It looks at the major market areas of the world with respect to fiscal and monetary policy, liquidity and inflation and debates questions on economic environment and central bank policy. Once the Committee has formulated its ideas, the bottom-up process focuses on valuations, with sector and issue selection. It is in this way that idea generation really involves the full strength of Western Asset's global investment team.
Q: What is CIO Ken Leech's role in generation investment ideas/themes in the portfolio?
JF: As lead portfolio manager, Ken is responsible for two main areas. First, controlling the proportionality between the risk-on and risk-off assets, and second, constructing the duration, curve and volatility profile based on output from the GISC. The result is a portfolio of concentrated exposures to our strongest ideas, exclusive of any benchmark, supported by the work of our global investment professionals—this is what we designed it to be back in 2011.
Q: How is Macro Opportunities different from other unconstrained strategies?
JF: I think it's different for two main reasons. First, it uses concentrated positions, so generally there are no more than three to five themes expressed at any one time. This gives us the opportunity for attractive returns if our thesis is correct.
Second, Macro Opportunities has significant exposure to macro strategies and rates trading. This is what helps dampen the correlation to broader markets, and it's a structural part of the strategy. Most unconstrained funds do not have such a large exposure to macro strategies that use curve and convexity management so it's been a real differentiator for us.
© Western Asset Management Company, LLC 2021. This publication is the property of Western Asset and is intended for the sole use of its clients, consultants, and other intended recipients. It should not be forwarded to any other person. Contents herein should be treated as confidential and proprietary information. This material may not be reproduced or used in any form or medium without express written permission.
Past results are not indicative of future investment results. This publication is for informational purposes only and reflects the current opinions of Western Asset. Information contained herein is believed to be accurate, but cannot be guaranteed. Opinions represented are not intended as an offer or solicitation with respect to the purchase or sale of any security and are subject to change without notice. Statements in this material should not be considered investment advice. Employees and/or clients of Western Asset may have a position in the securities mentioned. This publication has been prepared without taking into account your objectives, financial situation or needs. Before acting on this information, you should consider its appropriateness having regard to your objectives, financial situation or needs. It is your responsibility to be aware of and observe the applicable laws and regulations of your country of residence.
Western Asset Management Company Distribuidora de Títulos e Valores Mobiliários Limitada is authorised and regulated by Comissão de Valores Mobiliários and Banco Central do Brasil. Western Asset Management Company Pty Ltd ABN 41 117 767 923 is the holder of the Australian Financial Services Licence 303160. Western Asset Management Company Pte. Ltd. Co. Reg. No. 200007692R is a holder of a Capital Markets Services Licence for fund management and regulated by the Monetary Authority of Singapore. Western Asset Management Company Ltd is a registered Financial Instruments Business Operator and regulated by the Financial Services Agency of Japan. Western Asset Management Company Limited is authorised and regulated by the Financial Conduct Authority ("FCA") (FRN 145930). This communication is intended for distribution to Professional Clients only if deemed to be a financial promotion in the UK as defined by the FCA. This communication may also be intended for certain EEA countries where Western Asset has been granted permission to do so. For the current list of the approved EEA countries please contact Western Asset at +44 (0)20 7422 3000.