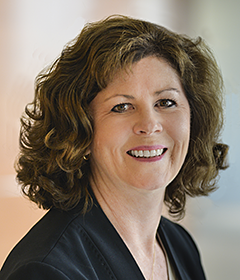 Executive Summary
We believe Global Total Return makes a compelling anchor portfolio for investors who seek the diversification benefits offered by traditional global-fixed income investing, but are also looking to generate positive absolute returns without the constraints of a bond index on portfolio construction.
The strategy utilizes Western Asset's global platform and places a high priority on total return generation, risk diversification and liquidity.
Global Total Return aims to outperform a passive global bond strategy over a market cycle as well as to outperform cash. The strategy is not tied to any traditional global bond index constraints.
In this Q&A, Western Asset Global Product Specialist Catherine Matthews discusses our Global Total Return strategy. She explains how this investment-grade only, unconstrained strategy aims to generate a competitive positive return, irrespective of the market environment for global bonds.
How would you describe the strategy to an investor?
Global Total Return is an investment-grade, actively managed and well diversified global fixed-income solution that Western Asset has been managing for almost 10 years. It invests in a variety of securities and issuers from around the world, but has the flexibility to adjust duration and rotate country and sector allocations as opportunities arise or valuations change. The strategy utilizes Western Asset's global platform and places a high priority on total return generation, risk diversification and liquidity.
How are Global Total Return portfolios managed and constructed?
Global Total Return portfolios are managed by our Global Portfolios Team, which is co-headed by Chief Investment Officer Ken Leech and Co-Head of Global Portfolios Gordon Brown with additional leadership from Portfolio Manager Andrew Cormack. These individuals are supported by the entire Global Investment Team as well as dedicated portfolio analysts and risk managers.
In terms of construction, the Firm's top-down views are used to set the interest rate, yield curve, country and currency positioning. This is combined with disciplined bottom-up research from our regional and sector analysts around the world to determine sector allocation and select individual issuer opportunities.
What drives idea generation and consequently returns?
The main forum for idea generation is the weekly Global Investment Strategy Committee (GISC) meeting, which is chaired by Ken Leech and attended by senior portfolio managers and sector heads from across our global offices. The Committee discusses macroeconomic developments and geopolitical trends and their implications for the valuations of all the major asset classes. The GISC determines the broad, top-down themes found throughout all portfolios in the Firm. The Portfolio Management Team then leverages these key ideas to assess relative value and how they will be applied to Global Total Return portfolios.
Different sources of alpha will contribute more or less depending on valuations, conviction levels and market risk. The majority of returns, however, are expected to come from macro strategies such as duration, yield curve and currency positioning, which are driven by trends in long-term economic fundamentals and relative valuations across the global markets. Over time, 50% of returns are expected to come from interest rate strategy, yield curve management and country allocation, 20% from active currency management and 30% from sector allocation and bottom-up issuer selection.
How do investors measure performance?
The Global Total Return strategy is not tied to any traditional global bond index constraints. The strategy restricts investments to investment-grade-only securities, but otherwise is an unconstrained global fixed-income strategy managed with a volatility risk budget of 4%–6%. This level of volatility is similar to the historic volatility of global bonds. Given its greater flexibility, Global Total Return aims to outperform a passive global bond strategy over a market cycle as well as to outperform cash. We believe that a Sharpe Ratio of 0.75–1 is a reasonable performance objective and this is consistent with the Sharpe Ratios we have achieved over the last 10 years.
How is the strategy different from other unconstrained global bond funds?
In Global Total Return portfolios, the focus is on macro strategies. Active duration management, tactical yield curve moves, country rotation and currency decisions are the prime drivers of returns. Other total return strategies may rely heavily on income generated by higher-yielding or unrated investments whereas this strategy invests only in investment-grade-rated sectors and securities. In Global Total Return portfolios diversification is key—other unconstrained strategies may use a more concentrated approach. Some unconstrained funds may employ financial leverage but this is not permitted in Global Total Return portfolios. Global Total Return is primarily a long-only investment strategy with derivatives used to manage risk exposures efficiently and for hedging purposes. We seek to maintain volatility of Global Total Return portfolios below 6%. Volatility may be higher in other more credit oriented unconstrained bond funds or those that employ financial leverage.
How does the strategy use duration?
Global Total Return has significant duration flexibility that can range from 8 years long to 3 years short overall portfolio duration. This allows the portfolio to benefit in a falling rate environment, but also to add positive absolute returns during a period of rising rates. The ability to take overall portfolio duration negative to protect returns during a cyclical bear market for bonds represents a fundamental difference between the Firm's Global Total Return and a traditional Global Core fixed-income strategy.
Has the strategy's negative duration flexibility been used?
Yes, but so far only tactically at the overall portfolio level in the first quarter of 2015 when German 10-year yields declined towards 0%. We felt this was unsustainable and that proved to be the case.
Shorting duration can be expensive unless yields rise quickly to offset the lost income, so we must be thoughtful to implement this insurance policy against higher yields only when we have strong conviction that yields are far below underlying economic fundamentals. In the near term, we continue to have a modest positive duration stance as we believe global yields will trade in relatively narrow ranges and are not yet on a cyclical uptrend. Some duration in the portfolio can also provide ballast against an unexpected sharp global slowdown, which could negatively impact corporate bonds and emerging markets.
Which derivatives are used?
Exchange-traded futures and options on major government markets are the main contracts used for tactical duration and yield curve management or relative country allocations. Forward currency contracts are used to hedge or gain currency exposure and credit default swaps are used to hedge or add credit risk.
How is risk management incorporated into the strategy?
As the portfolio is not managed versus a benchmark, risk management relies on absolute risk measures such as volatility, value at risk (VaR) and expected shortfall. In general, the level of risk employed must be proportional to the portfolio managers' conviction and the opportunities across global markets. In other words, the portfolio runs less risk if there is low conviction on underlying fundamentals, but runs more risk when conviction and associated alpha opportunities are greater. Diversification benefits of offsetting strategies are also considered and combined to ensure that no one strategy dominates returns. The risk managers work closely with the portfolio managers to achieve the appropriate calibration and position sizing to seek to control overall portfolio volatility below 6%. Stress testing and scenario analysis are also provided to ensure drawdowns are minimised should adverse events occur.
Are there additional risk management procedures in high volatility periods?
Yes. A warning escalation system is in place such that if a portfolio departs from its expected risk level, various discussions take place between the portfolio managers and risk managers. At the first trigger point (yellow level) the risk manager and the portfolio manager discuss the sources of risks in the portfolio, the theses behind positions and the conviction levels. Potential de-risking alternatives are simulated and suggested by the risk manager. For Global Total Return portfolios, the second trigger point (orange level) requires the involvement of the London Head of Risk and the London Head of Investments. There is strong bias for risk reduction at this level. Finally, if the portfolio reaches the third trigger point (red level) the Firm's Market and Credit Risk Committee is involved.
Why is Global Total Return limited to investment-grade-rated securities? Is there a capacity constraint for the strategy?
Western Asset offers clients a range of solutions with varying risk profiles. Restricting investments to investment-grade helps the Global Total Return strategy remain within the 4%–6% risk budget. In addition, by excluding sub-investment-grade securities, the strategy can offer better diversification to risk assets such as equities. With Global Total Return's emphasis on macro strategies and its duration flexibility, we believe the investment-grade universe provides sufficient opportunity to provide solid total return within the volatility risk budget.
As the strategy concentrates on larger, more liquid investment-grade-rated sectors there is significant capacity, at least up to $10 billion in AUM.
What role does currency exposure play within the portfolio?
Currency positions are based on the same interpretation of economic fundamentals that form the basis of bond strategies. There is the flexibility to be long or short in any investment-grade currency. To ensure the currency strategy does not dominate overall portfolio risk, however, the aggregate currency exposure is limited to a maximum of 50% with a maximum of 25% long or short currency exposures versus the base currency.
We have a strong track record in adding value through active currency management. For example, our bias to be long US dollars versus other global currencies over the past few years has contributed to returns. With the current divergence of growth and monetary policies across the major economies, the dollar's uptrend is likely to continue in the near term, but we recognize it is now approaching multi-year highs. The flexibility to diversify currency exposure and shift away from the dollar when appropriate will be key.
How did Global Total Return fare in the 2008 financial crisis?
While the global economy faced an unprecedented period of stress that weighed on all nongovernment sectors, Global Total Return's focus on macro strategies with a long duration position in liquid, investment-grade issuers, a yield curve steepening bias and long exposure to the Japanese yen resulted in strong positive portfolio returns in 2008 and 2009.
When has the strategy underperformed?
The largest drawdown in Global Total Return portfolios was in May 2013, primarily because the portfolio was long duration when the US Federal Reserve (Fed) announced it could begin tapering its asset purchases; long end US Treasury yields rose sharply as a result. That said, the investment team maintained a long duration position believing US inflation would remain benign and the Fed would be slow to normalise monetary policy. This non-consensus strategy benefitted returns significantly in 2014.
How is the strategy positioned today? Where do you see value opportunities?
Global growth fears have forced a sharp repricing of corporate bonds and valuations of many securities have moved past where we see fair value. We are exploiting this opportunity. The spread between emerging-market and developed-market yields has also widened significantly. We believe this presents an opportunity to add value in select investment-grade emerging market countries such as Mexico and India. As the European Central Bank continues to expand its balance sheet primarily via sovereign bond purchases, we maintain a long position in Italian government bonds and remain short the euro. Tactical duration and yield curve management remain key macro strategies as we expect global bond yields to remain in relatively tight ranges.
Can an unconstrained strategy truly deliver in a more volatile world or an environment of rising interest rates?
Interest rates will eventually increase as global central banks around the world begin to normalise monetary policy. The absence of a benchmark means Global Total Return has the flexibility to invest only in those investment-grade countries and sectors in which we see compelling value. The strategy also has significant duration and yield-curve flexibility to protect returns in a scenario of rising rates. In today's volatile environment, compelling value opportunities are scarce, but here we offer investors a dynamic strategy that we believe is well equipped to meet future market challenges.
Where would Global Total Return fit into an investor's overall asset allocation?
We believe our Global Total Return strategy makes a compelling anchor portfolio for investors who seek the diversification benefits offered by traditional global fixed-income investing, but are also looking to generate positive absolute returns without the constraints of a bond index on portfolio construction.
© Western Asset Management Company, LLC 2022. This publication is the property of Western Asset and is intended for the sole use of its clients, consultants, and other intended recipients. It should not be forwarded to any other person. Contents herein should be treated as confidential and proprietary information. This material may not be reproduced or used in any form or medium without express written permission.
Past results are not indicative of future investment results. This publication is for informational purposes only and reflects the current opinions of Western Asset. Information contained herein is believed to be accurate, but cannot be guaranteed. Opinions represented are not intended as an offer or solicitation with respect to the purchase or sale of any security and are subject to change without notice. Statements in this material should not be considered investment advice. Employees and/or clients of Western Asset may have a position in the securities mentioned. This publication has been prepared without taking into account your objectives, financial situation or needs. Before acting on this information, you should consider its appropriateness having regard to your objectives, financial situation or needs. It is your responsibility to be aware of and observe the applicable laws and regulations of your country of residence.
Western Asset Management Company Distribuidora de Títulos e Valores Mobiliários Limitada is authorized and regulated by Comissão de Valores Mobiliários and Brazilian Central Bank. Western Asset Management Company Pty Ltd ABN 41 117 767 923 is the holder of the Australian Financial Services Licence 303160. Western Asset Management Company Pte. Ltd. Co. Reg. No. 200007692R is a holder of a Capital Markets Services Licence for fund management and regulated by the Monetary Authority of Singapore. Western Asset Management Company Ltd is a registered Financial Instruments Business Operator and regulated by the Financial Services Agency of Japan. Western Asset Management Company Limited is authorised and regulated by the Financial Conduct Authority ("FCA") (FRN 145930). This communication is intended for distribution to Professional Clients only if deemed to be a financial promotion in the UK as defined by the FCA. This communication may also be intended for certain EEA countries where Western Asset has been granted permission to do so. For the current list of the approved EEA countries please contact Western Asset at +44 (0)20 7422 3000.