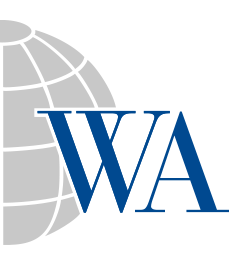 Emerging Markets at Western Asset
Emerging markets (EM) have been attracting more investor attention and money flows recently. But investing in this asset class is not a new trend at Western Asset. Emerging markets have been a part of our US Core Full Discretion product since 1993. This Q&A talks about emerging markets at Western Asset and discusses opportunities in the emerging market corporate asset class.
Q: What's Western Asset's overall approach to emerging markets, and how does it fit in with the larger strategy of the company?
A: Our strategy is a Western Asset hallmark: a long-term value approach, based on secular themes that drive our country, sector and issuer selection decisions. We see a lot of value in emerging markets generally, and as economies continue to grow and evolve, investing in EM corporate credit will be an increasingly attractive way to potentially capitalize on not just specific countries but also on specific industries and companies within those countries.
Western Asset's approach is to capitalize on its global scope by using our investment offices on the ground around the world to help us formulate specific views on countries and companies within the context of global trends in specific industries. We are also able to build on and take advantage of the global themes coming out of our operations in Europe, the US, São Paulo and Asia and integrate and synthesize them into an overall EM portfolio that seeks to balance a multitude of investment opportunities against global risk considerations.
Q: How vital is it for investment managers to have an experienced team dedicated just to emerging markets?
A: It's vital. At Western Asset, we have developed what I call boutique-type expertise in emerging markets, involving not only our Pasadena team, which has an average experience of 20 years in the market, but also our people on the ground around the globe. Our team has a strong background, grounded in sovereign risk, as well as extensive experience in corporate finance and risk management.
Finally, because of our experienced team, we are more aware of the big picture in emerging markets. Investment managers need to focus on a variety of instruments, such as sovereigns issuing in their local currencies, sovereigns issuing in the external market and corporates issuing in the external market. To truly invest in emerging markets, you need to be able to invest in all of those areas. And that allows Western Asset not just to present an EM portfolio that is truly rounded and that offers investors the totality of the investable universe; it also allows us to offer credible one-off strategies in those specific subsectors that are growing rapidly and can offer their own tailored risk/return attributes for global bond investors.
Q: What lessons have you drawn about emerging markets since the global credit crisis?
A: We've learned that it's not just the management, business model, cash flow and financial flexibility of EM corporates that are important. The battle-tested durability of the EM asset class is also important, starting at the sovereign level.
Although we may invest in EM corporate credits, it's paramount we feel comfortable with the sovereign in which a corporation is located. Numerous developments over the past few years have increased our comfort level in that regard, including the ability of many EM sovereigns to successfully weather the credit crisis in 2008 and 2009. In fact, we saw significantly more sovereign credit rating upgrades than downgrades over that period. For example, Brazil and Peru finally ascended to investment-grade status and have begun to be included in broad market indices. This is a testament to the liquidity, financial flexibility and political institutional strength those countries have been developing over the last 20 years.
We also have become battle-tested as a team since the financial crisis. We navigated the crisis on both the downside and the upside. The team was really able to interview EM corporate managements during periods of extreme financial distress to see how those managers navigated a crisis and to watch how they reacted as cash flows and financial flexibility dried up dramatically.
From that, we better learned to focus on the idiosyncratic sector- and company-specific strengths of certain companies and managers in specific industries in specific countries. We believe that our approach really gives us a great opportunity to leverage the first-mover advantage that Western Asset has in this particular subsector of the fast-growing EM fixed-income universe.
Q: You mentioned earlier that you spoke with EM company management. How important is that?
A: Very important. That really goes back to the process. It's not just investing in a corporate credit in a country, but really getting a feel for how that specific industry or management team fits into the entire "story" of the particular country. And you get a much better picture by going on the road and seeing those government officials, central bank officials, finance ministry officials, down through individual company managers and even the people working in the steel mill. The Pasadena team has logged over 340 company visits in the last three years. If you add in our teams around the world, that's well over 600 meetings, including on-site visits by foreign officials at Western Asset offices.
Q: Why is the development of new EM-dedicated indices so important?
A: The market has increasingly demanded dedicated subsector indices of the EM universe to better benchmark a manager's performance, and benchmarks like the J.P. Morgan CEMBI Broad achieve this. Western Asset, in fact, manages institutional and retail money benchmarked against this Index.
Q: Can you give some perspective on the size of the EM corporate credit market?
A: There has been a tremendous increase in investment interest in EM corporate credit. 2003 was the first year that EM corporate credit issuance was greater than that for sovereigns, and that trend has continued every year since. According to JPMorgan data, at the end of January, 2011, the EM corporate credit market had grown to more than US$725 billion. This is a sizeable market. To put this into perspective, the US high-yield market is US$1.2 trillion, and the European high-yield market is US$254 billion.
Q: What's behind the growth trend?
A: The three main reasons for the investment money flows are improving sovereign credit quality, true investment needs for these fast-growing companies (both domestically and internationally), and of course, the improved transparency through dedicated EM corporate credit indices. Those factors have really driven end-users to look globally for fixed-income investment opportunities within economically strong EM countries.
For example, a lot of the new EM corporate issuance hasn't been the refinancing of debt coming due; it's been primary-market issuance from new companies entering the market. Many of these companies have been around for years. But as sovereign credit quality has improved and all-in yields on sovereign hard currency debt have dropped dramatically, the all-in funding costs have really become advantageous for EM corporates, many of which have revenue streams in hard currency (US dollars) that match up nicely against hard-currency liabilites (the new bond issuance). Thus, being able to access funds in hard currency (US dollars) has been a great complement to help expand their growing businesses.
The EM world also is benefiting from all the products and services that grow hand-in-hand with industrialization and development. The telecom and media sectors are prime examples of that. America Movil, headquartered in Mexico, is a regional provider of wireless services throughout all of Latin America. Vale, a Brazilian firm, provides a full suite of metals and mining products and services—not just in Brazil, but worldwide.
Q: Do you see that growth continuing?
A: Yes, and not just based on the recent growth in the market. EM economies represent 85% of the world's population and 40% of the world's annual GDP. So in terms of issuance trends and growth, we're generally looking at economies that are growing on an annualized basis at 2% to 3% more than the developed world. EM GDP growth should continue to outpace that of the developed world, and we expect the EM corporate credit market to grow into the trillions over the course of the next few years.
Nevertheless, the EM corporate credit sector is still a very underinvested asset class, and Western Asset believes that it is well-positioned to seek out the numerous opportunities that we expect the asset class to present over the medium term.
For more information on Western Asset's Emerging Market capabilities contact your Client Service Executive.
© Western Asset Management Company, LLC 2021. This publication is the property of Western Asset and is intended for the sole use of its clients, consultants, and other intended recipients. It should not be forwarded to any other person. Contents herein should be treated as confidential and proprietary information. This material may not be reproduced or used in any form or medium without express written permission.
Past results are not indicative of future investment results. This publication is for informational purposes only and reflects the current opinions of Western Asset. Information contained herein is believed to be accurate, but cannot be guaranteed. Opinions represented are not intended as an offer or solicitation with respect to the purchase or sale of any security and are subject to change without notice. Statements in this material should not be considered investment advice. Employees and/or clients of Western Asset may have a position in the securities mentioned. This publication has been prepared without taking into account your objectives, financial situation or needs. Before acting on this information, you should consider its appropriateness having regard to your objectives, financial situation or needs. It is your responsibility to be aware of and observe the applicable laws and regulations of your country of residence.
Western Asset Management Company Distribuidora de Títulos e Valores Mobiliários Limitada is authorised and regulated by Comissão de Valores Mobiliários and Banco Central do Brasil. Western Asset Management Company Pty Ltd ABN 41 117 767 923 is the holder of the Australian Financial Services Licence 303160. Western Asset Management Company Pte. Ltd. Co. Reg. No. 200007692R is a holder of a Capital Markets Services Licence for fund management and regulated by the Monetary Authority of Singapore. Western Asset Management Company Ltd is a registered Financial Instruments Business Operator and regulated by the Financial Services Agency of Japan. Western Asset Management Company Limited is authorised and regulated by the Financial Conduct Authority ("FCA") (FRN 145930). This communication is intended for distribution to Professional Clients only if deemed to be a financial promotion in the UK as defined by the FCA. This communication may also be intended for certain EEA countries where Western Asset has been granted permission to do so. For the current list of the approved EEA countries please contact Western Asset at +44 (0)20 7422 3000.