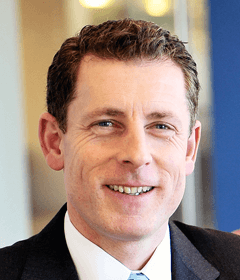 Puerto Rico: Setting the Stage for Restructuring
The Puerto Rico Public Corporation Debt Enforcement and Recovery Act has roiled the market for Puerto Rico debt and focused investor attention on the Commonwealth's willingness to meet its debt obligations. Of course, the Act and its continuing effects did not occur in a vacuum; they are the latest developments in a dramatic sequence of policy moves, ratings actions and investor responses. Our investment decision, which we began to implement in 2012, has been to make cuts to our Puerto Rico exposure yet continue holding a reduced allocation to two names: COFINA1 and Puerto Rico General Obligation.
Puerto Rico's story plays out against a backdrop of a severely challenged economy, with both the government and public corporations highly indebted. With a population of less than four million people, Puerto Rico remains mired in a lengthy recession with high unemployment and a low labor participation rate. This small economy must support a disproportionately large public workforce and more than $70 billion of debt. A resolution to these economic problems will not occur in the short term, but the government's recent actions show a clear intent to stabilize its fiscal position.
Governor Alejandro García Padilla was elected in November 2012 and has led an administration that has taken a number of effective steps to improve the Commonwealth's fiscal position. It has improved the efficiency of the assessment and collection of taxes. It has passed the first balanced budget in 22 years, reformed the Employees Retirement System, and introduced measures to move Puerto Rico's public corporations toward self-sufficiency. As stated in a recent press release from the Government Development Bank, "All the steps taken since the beginning of this Administration have been consistent and aligned towards the same goal: to strengthen the General Fund and COFINA while ensuring the self-sufficiency of public corporations that provide essential services to island residents." These actions and statements overcame Puerto Rico's weak economy, and the Commonwealth successfully accessed the capital markets in March 2014.
The Puerto Rico Public Corporation Debt Enforcement and Recovery Act permits debt restructuring by the Commonwealth's public corporations. The Act offers a process through which a public corporation can become financially self-sufficient while still providing essential services to the island's residents. The Act excludes from consideration the Commonwealth's general obligation debt as well as the debt of COFINA and the island's municipalities. One of the intentions of the Act is to strengthen the debt of the Commonwealth and COFINA by isolating it from the troubled public corporations. Indeed, the island's government released this statement: "the explicit aim of the Recovery Act is to protect and strengthen the General Fund, our GO credit and the GDB by giving public corporations the opportunity to address their financial challenges once and for all without being a drain on the General Fund…The Recovery Act specifically excludes the Commonwealth, all of its municipalities, the GDB and COFINA and in no way alters our commitments to honor our GO, COFINA and other related credits."
Despite these assurances, the ratings agencies have interpreted the Act as weakening the credit of the unaffected entities, believing that there is now a higher probability that they may be included in a future restructuring. The result has been credit downgrades and negative price action.
As written, the Act allows public corporations to restructure, but leaves COFINA unaffected. To illustrate the difference between these credits, consider Puerto Rico's electric utility (PREPA). PREPA is a regulated monopoly with an aging infrastructure that is reliant on oil to generate electricity. As a result, PREPA charges more than twice the US average price for electricity and still operates at a loss. In a weak economy, PREPA cannot raise electricity rates. A switch to natural gas generation would reduce costs, but PREPA's high level of debt will prevent the capital expenditure necessary for this improvement. Like PREPA, Puerto Rico's Highways Authority and Water and Sewer Utility are severely challenged credits. They are also permitted under the Act to restructure.
By contrast, COFINA's revenue increased to $1.24 billion during fiscal year 2014 (ending June 30). Despite the weak economy, this represents the strongest annual receipt in COFINA's history and provides almost twice the coverage for the cost of its debt service. The improved revenues are due to recent government measures that have reduced corruption and increased the rate, breadth and efficiency of collections. COFINA's debt is senior to Puerto Rico's Treasury in its claim on sales and use tax revenues, and its loan structure prohibits over-leveraging these revenues. COFINA is, therefore, a self-sufficient credit; it has no need to restructure nor is it permitted to restructure under the Act. We believe COFINA is fundamentally a better credit today than it was one year ago.
We continue to hold a reduced allocation to Puerto Rico General Obligation debt and COFINA. At current valuations, we believe that these are the only two Puerto Rico credits that merit inclusion in our portfolios. We anticipate elevated volatility in these credits and will closely monitor relevant economic, political and legal developments. We look forward to providing regular updates on this and other public finance topics.
Corporación del Fondo de Interés Apremiante, the sales tax financing corporation.
© Western Asset Management Company, LLC 2022. This publication is the property of Western Asset and is intended for the sole use of its clients, consultants, and other intended recipients. It should not be forwarded to any other person. Contents herein should be treated as confidential and proprietary information. This material may not be reproduced or used in any form or medium without express written permission.
Past results are not indicative of future investment results. This publication is for informational purposes only and reflects the current opinions of Western Asset. Information contained herein is believed to be accurate, but cannot be guaranteed. Opinions represented are not intended as an offer or solicitation with respect to the purchase or sale of any security and are subject to change without notice. Statements in this material should not be considered investment advice. Employees and/or clients of Western Asset may have a position in the securities mentioned. This publication has been prepared without taking into account your objectives, financial situation or needs. Before acting on this information, you should consider its appropriateness having regard to your objectives, financial situation or needs. It is your responsibility to be aware of and observe the applicable laws and regulations of your country of residence.
Western Asset Management Company Distribuidora de Títulos e Valores Mobiliários Limitada is authorized and regulated by Comissão de Valores Mobiliários and Brazilian Central Bank. Western Asset Management Company Pty Ltd ABN 41 117 767 923 is the holder of the Australian Financial Services Licence 303160. Western Asset Management Company Pte. Ltd. Co. Reg. No. 200007692R is a holder of a Capital Markets Services Licence for fund management and regulated by the Monetary Authority of Singapore. Western Asset Management Company Ltd is a registered Financial Instruments Business Operator and regulated by the Financial Services Agency of Japan. Western Asset Management Company Limited is authorised and regulated by the Financial Conduct Authority ("FCA") (FRN 145930). This communication is intended for distribution to Professional Clients only if deemed to be a financial promotion in the UK as defined by the FCA. This communication may also be intended for certain EEA countries where Western Asset has been granted permission to do so. For the current list of the approved EEA countries please contact Western Asset at +44 (0)20 7422 3000.