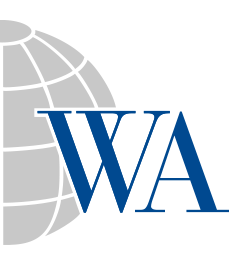 New Solvency Regimes Promote Value Creation for Insurers
Executive Summary
New and developing solvency regimes require insurers to embed risk analysis and solvency considerations into business decisions at all levels.
Insurers create value when returns exceed the market's risk-adjusted requirement.
Western Asset's insurance investment process seeks to create value by optimizing expected return per unit of risk, within specified constraints.
Introduction
The global financial crisis has increased the focus of regulators, rating agencies, and shareholders on insurance companies' enterprise risk management practices. For example, in September, 2012, the National Association of Insurance Commissioners (NAIC) adopted the "Risk Management and Own Risk and Solvency Assessment" (RMORSA) Model Act, a key part of its Solvency Modernization Initiative, which is due to be implemented in 2015. Under "Own Risk and Solvency Assessment" (ORSA), companies must review and articulate how business strategies are created and implemented in the context of capital sufficiency. ORSA requires insurers to embed risk analysis and solvency considerations into activities ranging from strategic planning to day-to-day management decisions. This includes consideration of the risk and capital implications associated with insurance product design and pricing, investment management, and performance measurement.
This paper provides an overview of ORSA, discusses some of its potential benefits, and considers how Western Asset's insurance investment process facilitates compliance with ORSA requirements and can create value for insurance company stakeholders.
Background
Evolving standards from rating agencies and regulators worldwide have put an increased emphasis on enterprise risk management (ERM) for insurers. Standard and Poor's has incorporated ERM into its ratings process since 2005. The International Association of Insurance Supervisors Insurance Core Principle 16, which governs ERM, specifies that solvency regimes should require insurers to regularly perform an ORSA to assess the adequacy of their risk and capital management. ORSA plays a prominent role in new and developing solvency regimes globally, including Solvency II. Of course, insurance company shareholders have long recognized that increases in firm value result when firms effectively bear and manage risks in activities where they have a competitive advantage.
ORSA Overview
According to the NAIC's RMORSA Model Act, ORSA is, "…a confidential internal assessment, appropriate to the nature, scale and complexity of an insurer or insurance group, conducted by that insurer or insurance group of the material and relevant risks associated with the insurer or insurance group's current business plan, and the sufficiency of capital resources to support those risks." It provides a comprehensive picture of a company's risks, how they are selected and managed, and the implications for capital requirements. These risks include market, insurance, credit, liquidity, operational and reputational risk.
ORSA is a top-down process owned by the insurer's Board of Directors. It is expected to include a description of the company's framework for indentifying, measuring, managing and reporting risk and risk tolerances. It must be forward-looking and consider the capital needs associated with the business plan under a wide range of scenarios, including stress environments. Solvency needs should be expressed in quantitative terms complemented by qualitative descriptions.
ORSA Benefits
The regulatory ORSA process and requirements introduce the potential for insurers with strong ERM programs to bring more consistency between the way they manage the economics of their business and their regulatory environment. For companies with less developed ERM programs, ORSA can be a key motivator to enhance internal risk management practices. In the long run, this provides the opportunity to reap benefits from rating agencies and investors, in addition to regulators.
Companies with strong risk management practices have a clear understanding of the risks they assume. Their ability to identify, quantify, select and properly price risks allows them to allocate capital to activities where they can add value.
ORSA: Key Principles
Regulatory guidelines prescribe several key components for the ORSA process. Generally, these are broad, principles-based guidelines. For example, guidance for the NAIC ORSA Summary Report specifies that it should include a, "Description of the Insurer's Risk Management Framework" which should at a minimum include the following key principles:
Risk Culture and Governance: A governance structure that defines roles and responsibilities and supports risk-based decision making.
Risk Identification and Prioritization: A clear understanding of all risk exposures and a decision process for choosing the risks to bear.
Risk Appetite, Tolerances and Limits: Well defined boundaries for risk exposures.
Risk Management and Controls: Optimization of risk/reward tradeoffs at all management levels.
Risk Reporting and Communication: Transparency into risk management processes and results.
ORSA guidance also specifies that firms should document the quantitative and/or qualitative assessments of risk exposure in both normal and stressed environments.
Investment Considerations
Market risk makes up a large portion of the material risks insurers manage. Interest rates and credit spreads are the primary market risk factors, given insurers' large allocations to fixed-income spread sectors and liability rate exposures. Managing and optimizing these exposures is a key aspect of Western Asset's insurance asset management process, which facilitates compliance with ORSA's key principles as well as value creation for insurance company stakeholders. An overview of the process is described below.
Defining the Investment Mandate
In the first step of the process, we work to determine a client's desired "normal" exposure to rates and spreads. For many insurance clients, asset/liability needs create the context for the investment mandate. For example, a position that hedges the rate risk of the firm's best estimate liability cash flows often defines the normal exposure to rates.
The normal exposure for spread risks is often a combination of spread sector indices that are expected to provide an adequate return over the firm's implied liability funding costs to generate a targeted return on equity. Western Asset works with insurance companies to construct customized benchmarks that are appropriate for the firm's liabilities and return objectives. Other benchmark construction considerations include capital efficiency, liquidity needs, and other client constraints.
In the second step, permissible spread and rate sensitivity deviations from the benchmark are specified. These form the boundaries for active management. Investment managers work within these boundaries to express their value views.
Scenario analysis informs decisions about appropriate risk levels for both the benchmark and active management boundaries. Scenarios are selected to quantify expected returns in both normal and stress environments. A variety of perspectives, including tracking error and value-at-risk measures, are used to complement scenario analysis.
Managing the Investment Mandate
Relative risk exposure positions in spread sectors and rates are based on value offered in the markets, permissible ranges for risk exposures, capital efficiency and other constraints. Allocations to each factor reflect estimates of expected return and contributions to portfolio risk versus the benchmark. The objective function for security selection is to maximize expected return per unit of risk, subject to constraints. Portfolios are monitored and managed to adjust exposures in response to changes in risk-adjusted value.
Performance measurement is assessed on a risk-adjusted basis. Portfolio and benchmark return comparisons reflect differences in their risk profile. Portfolio returns add value to the extent they exceed the market's risk-adjusted requirement.
Summary
ORSA is a key component of an insurance company's ERM process. Consistent with Insurance Core Principles adopted by the International Association of Insurance Supervisors, ORSA requirements are becoming a part of developing revisions to insurance solvency regimes worldwide, including Solvency II and the NAIC's Solvency Modernization Initiative.
Insurance companies select and manage a range of risks that produce returns for shareholders. ORSA provides a comprehensive picture of a company's risks, how they are selected and managed, and the implications for capital requirements. Management is responsible for optimizing risk-reward tradeoffs in an effort to create value.
An insurer's primary investment objective is to optimize risk-adjusted returns on the market risk appropriate for the firm's capital position. Western Asset's insurance investment management team employs a clear, systematic process for selecting and managing market risks while seeking to create stakeholder value.
© Western Asset Management Company, LLC 2022. This publication is the property of Western Asset and is intended for the sole use of its clients, consultants, and other intended recipients. It should not be forwarded to any other person. Contents herein should be treated as confidential and proprietary information. This material may not be reproduced or used in any form or medium without express written permission.
Past results are not indicative of future investment results. This publication is for informational purposes only and reflects the current opinions of Western Asset. Information contained herein is believed to be accurate, but cannot be guaranteed. Opinions represented are not intended as an offer or solicitation with respect to the purchase or sale of any security and are subject to change without notice. Statements in this material should not be considered investment advice. Employees and/or clients of Western Asset may have a position in the securities mentioned. This publication has been prepared without taking into account your objectives, financial situation or needs. Before acting on this information, you should consider its appropriateness having regard to your objectives, financial situation or needs. It is your responsibility to be aware of and observe the applicable laws and regulations of your country of residence.
Western Asset Management Company Distribuidora de Títulos e Valores Mobiliários Limitada is authorized and regulated by Comissão de Valores Mobiliários and Brazilian Central Bank. Western Asset Management Company Pty Ltd ABN 41 117 767 923 is the holder of the Australian Financial Services Licence 303160. Western Asset Management Company Pte. Ltd. Co. Reg. No. 200007692R is a holder of a Capital Markets Services Licence for fund management and regulated by the Monetary Authority of Singapore. Western Asset Management Company Ltd is a registered Financial Instruments Business Operator and regulated by the Financial Services Agency of Japan. Western Asset Management Company Limited is authorised and regulated by the Financial Conduct Authority ("FCA") (FRN 145930). This communication is intended for distribution to Professional Clients only if deemed to be a financial promotion in the UK as defined by the FCA. This communication may also be intended for certain EEA countries where Western Asset has been granted permission to do so. For the current list of the approved EEA countries please contact Western Asset at +44 (0)20 7422 3000.