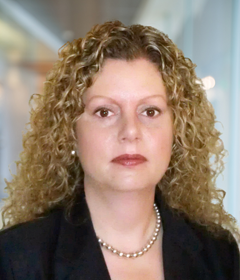 Money Market Funds: The SEC's Long-Awaited Rulemaking
On July 23, 2014, the U.S. Securities and Exchange Commission (SEC) voted 3 to 2 in favor of adopting amendments (proposed in June 2013) to certain rules under the Investment Company Act of 1940 that govern the operation of money market funds (MMFs). MMF reform has been a priority for US regulators since 2008 and this latest action is the culmination of a multi-year debate among regulators and market participants. Western Asset has been following these developments closely and has actively participated in these discussions. Most of the rules adopted are consistent with our expectations. The SEC removed the ability of institutional prime and institutional municipal MMFs to maintain a constant NAV while permitting government MMFs and retail MMFs the continued ability to maintain a constant dollar price. In addition, the SEC has empowered a fund's board of directors with new tools; liquidity fees and redemption gates. The amendments will become effective 60 days after their publication in the Federal Register. There is a possibility that market participants or trade groups may challenge the SEC's ruling in court.
The SEC has provided for a lengthy implementation period including a two-year period for compliance with the floating NAV, liquidity fees and redemption gates amendments. During this time, we will take the necessary steps to meet the new rule requirements while investors are provided the opportunity to review their current cash investments and determine if any reallocations are warranted. Western Asset is committed to providing liquidity solutions, and manages a broad-based array of liquidity as well as non 2a-71 short-term fixed-income solutions to address all of your cash investment needs.
Summary of Key Reforms2
The SEC rulemaking includes the following principal reforms that have been adopted. It also includes additional diversification and disclosure measures. This summary is based on our initial interpretation of the fact sheet provided by the SEC. Clarifying details will become available once the final rulemaking is published.

Floating Net Asset Value (FNAV)—All institutional prime MMFs and institutional municipal MMFs will be required to transact at a floating NAV.
Floating the NAV—Daily share prices of these MMFs will fluctuate along with changes, if any, in the market-based value of their portfolio securities.
Showing Fluctuations in Price—Funds will be required to price their shares using a more precise method. All floating NAV funds are required to "basis-point round" their share price to the nearest 1/100 of 1% (the fourth decimal in the case of a fund with a $1.0000 share price).
Government and Retail MMFs—All government and retail MMFs will continue to be able to transact at a stable share price.
Government MMF—Defined as any MMF that invests 99.5% (formerly 80%) or more of its total assets in cash, government securities and/or repurchase agreements that are collateralized solely by government securities or cash.
Retail MMF—Defined as a MMF that has policies and procedures designed to limit all beneficial owners of the MMF to natural persons.
Tax and Accounting3—The U.S. Department of the Treasury and the Internal Revenue Service (IRS) released two types of tax guidance. Together, they proposed new regulations to allow floating NAV MMFs investors to use a simplified tax accounting method to track gains and losses that could be used beginning today. The proposed regulation will eliminate the need to track individual purchase and sale transactions for tax-reporting purposes. In addition, the U.S. Department of the Treasury and the IRS released a new revenue procedure that provides relief from the "wash sale" rules for any losses on shares of a floating NAV MMF.
Liquidity Fees and Redemption Gates—MMF boards of directors will have the ability to impose liquidity fees or to suspend redemptions temporarily (also known as imposing a "gate") if a fund's level of weekly liquid assets falls below a certain threshold.
Liquidity Fees—If an MMF's level of weekly liquid assets falls below 30% of its total assets, the MMF's board will have the ability to impose a liquidity fee of up to 2% on all redemptions. If an MMF's level of "weekly liquid assets" falls below 10%, the MMF would be required to impose a liquidity fee of 1% on all redemptions. However, such fees would not be imposed if the fund's board of directors determines that such a fee is not in the best interests of the fund.
Redemption Gates—If an MMF's level of weekly assets falls below 30% of its total assets, its board of directors could, at its discretion, temporarily suspend redemptions, or impose a gate. To do so, the board of directors would have to find that imposing a gate is in the MMF's best interests. An MMF that imposes a gate will be required to lift that gate within 10 business days, although the board of directors could determine to lift the gate earlier. MMFs will not be able to impose a gate for more than 10 business days in any 90-day period.

Prompt Public Disclosure—MMFs are required to promptly and publicly disclose instances in which the Fund's level of weekly liquid assets falls below the 10% threshold and the imposition and removal of any liquidity fee or gate.
Government MMFs—Treasury and government MMFs will be exempt from the fees and gates requirement. However, these funds could voluntarily opt into this new requirement, if previously disclosed to investors.
Enhanced Disclosure Requirements—All MMFs will be required to improve their transparency by:
Website Disclosure—MMFs will be required to disclose on their website, on a daily basis, their levels of daily and weekly liquid assets, net shareholder inflows or outflows, market-based NAVs per share, imposition of fees and gates, and any use of affiliate sponsor support.
New Material Event Disclosure—MMFs will be required to promptly disclose certain events on a new Form N-CR. These events would include the imposition or removal of fees or gates, and the primary considerations or factors taken into account by a board of directors in its decision related to fees and gates, portfolio security defaults, sponsor or fund affiliate support (including the amount of support and a brief description of the reason for support), and—for retail and government funds—a fall in the fund's market-based NAV per share below $0.9975.
Disclosure of Sponsor Support—MMFs will be required to provide their statements-of-additional-information (SAIs) disclosure regarding any occasion during the last 10 years (but not for occasions that occurred before the compliance date) in which the MMF received sponsor or fund affiliate support.
Immediate Reporting of Fund Portfolio Holdings—MMFs will be required to report additional information to the SEC each month on Form N-MFP. In addition, the current 60-day delay on public availability of the information filed will be eliminated and instead, will become public immediately upon filing.
Improved Private Liquidity Fund Reporting—To better monitor whether substantial assets migrate to private liquidity funds in response to MMF reforms, the final rules will amend Form PF, which private fund advisers use to report information about certain private funds they advise.
Stronger Diversification Requirements—MMFs will be subject to new diversification requirements.
Aggregation of Affiliates—MMFs will be required to aggregate affiliates for purposes of determining whether they are complying with MMFs' 5% issuer-diversification limit.
Removal of the 25% Basket—For MMFs other than tax-exempt MMFs, all MMFs' assets must meet the 10% diversification requirement limit for guarantors and demand feature providers, thereby eliminating the 25% basket that permitted a single guarantor to guarantee 25% of an MMF's assets. For tax-exempt MMFs, the 25% guarantor basket will be reduced to 15% so that no more than 15% of the value of securities held in a tax-exempt MMF's portfolio could be subject to guarantees or demand features from a single institution.
Asset-Backed Securities—MMFs would be required to treat the sponsors of asset-backed securities as guarantors subject to the 10% diversification limit applicable to guarantees and demand features, unless the MMF's board of directors (or its delegate) determines that the fund is not relying on the sponsor's financial strength or its ability or willingness to provide liquidity, credit or other support to determine the asset-backed security's quality or liquidity.
Enhanced Stress Testing—MMFs will be required to stress test against the fund's ability to maintain "weekly liquid assets" of at least 10% and to minimize principal volatility in response to certain specified hypothetical stress scenarios.
Re-proposed Amendments—Would implement section 939A of the Dodd-Frank Wall Street and Consumer Protection Act of 2010, which requires the Commission to review its rules that use credit ratings as an assessment of credit-worthiness, and replace those credit-rating references with other appropriate standards.

If you have any questions on any aspect covered in this paper or any question on MMF reform, please contact your Western Asset Client Service Executive.
Money market funds are a type of mutual fund registered under the Investment Company Act of 1940 and regulated under rule 2a-7 of the Act.
SEC Fact Sheet, July 23, 2014
Source: Internal Revenue Service, 26 CFR Part1, [REG-107012-14], RIN 1545-BMO4 as of 23 Jul 14.
© Western Asset Management Company, LLC 2022. This publication is the property of Western Asset and is intended for the sole use of its clients, consultants, and other intended recipients. It should not be forwarded to any other person. Contents herein should be treated as confidential and proprietary information. This material may not be reproduced or used in any form or medium without express written permission.
Past results are not indicative of future investment results. This publication is for informational purposes only and reflects the current opinions of Western Asset. Information contained herein is believed to be accurate, but cannot be guaranteed. Opinions represented are not intended as an offer or solicitation with respect to the purchase or sale of any security and are subject to change without notice. Statements in this material should not be considered investment advice. Employees and/or clients of Western Asset may have a position in the securities mentioned. This publication has been prepared without taking into account your objectives, financial situation or needs. Before acting on this information, you should consider its appropriateness having regard to your objectives, financial situation or needs. It is your responsibility to be aware of and observe the applicable laws and regulations of your country of residence.
Western Asset Management Company Distribuidora de Títulos e Valores Mobiliários Limitada is authorized and regulated by Comissão de Valores Mobiliários and Brazilian Central Bank. Western Asset Management Company Pty Ltd ABN 41 117 767 923 is the holder of the Australian Financial Services Licence 303160. Western Asset Management Company Pte. Ltd. Co. Reg. No. 200007692R is a holder of a Capital Markets Services Licence for fund management and regulated by the Monetary Authority of Singapore. Western Asset Management Company Ltd is a registered Financial Instruments Business Operator and regulated by the Financial Services Agency of Japan. Western Asset Management Company Limited is authorised and regulated by the Financial Conduct Authority ("FCA") (FRN 145930). This communication is intended for distribution to Professional Clients only if deemed to be a financial promotion in the UK as defined by the FCA. This communication may also be intended for certain EEA countries where Western Asset has been granted permission to do so. For the current list of the approved EEA countries please contact Western Asset at +44 (0)20 7422 3000.