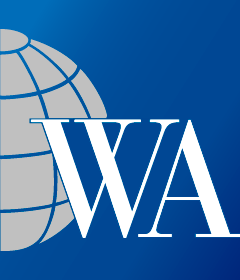 Fixed-Income Managers Miss the POINT
Executive Summary
Since the sale of BRAIS to Bloomberg, asset managers have been scrambling to find and implement a replacement for Barclays POINT, a widely used fixed-income analytics, risk and attribution platform.
Over the past seven years, Western Asset has been working to implement a proprietary risk system and other internal capabilities.
While the transition of the indices to Bloomberg and the decommission of POINT will create significant challenges for many managers, due to Western Asset's investment in risk and attribution systems we do not anticipate any disruption as a result of the BRAIS transaction.
Introduction
On December 16, 2015, Barclays announced the sale of Barclays Risk Analytics and Index Solutions (BRAIS) to Bloomberg. The transaction has implications for the Barclays indices but more importantly it established an immovable deadline for many asset managers to find and implement a replacement for Barclays POINT, a platform that is widely used in fixed-income for analytics, risk and attribution. Failure to replace POINT would affect key inputs used by portfolio managers, and Bloomberg provided only 18 months for users to research, select, implement and test alternatives. Further, there were limited alternatives, and a flood of impacted managers created a shortage of resources to work on solutions.
The implications of the transaction can be separated into two components: 1) the change in ownership, control and methodology of the Barclays (now Bloomberg Barclays) indices, and 2) the sun-setting of Barclays POINT. We believe the latter is more significant. This paper lays out the implications to both and explains why Western Asset's efforts over the past several years to implement a proprietary risk system and other internal capabilities have put us in an enviable position in the industry.
POINT Analytics, Risk & Attribution
Barclays POINT product is a software platform providing portfolio analysis tools, most notably performance attribution and portfolio risk. Per the terms of the Bloomberg Barclays transaction, Barclays agreed to maintain the POINT platform for a period of 18 months after the closing (which occurred on August 24, 2016). During this time Barclays indicated that only minimal enhancements would be made to the product, and following the 18-month window the platform would be decommissioned. Bloomberg, which now owns much of the intellectual capital contained in POINT, intended to incorporate many of the features into its PORT platform, a tool available through Bloomberg terminals. Bloomberg has indicated that it expects to have most critical features and index data available within 12–18 months, leaving current POINT users with the choice either to migrate to another product now or wait and trust that Bloomberg's end product will be sufficient. Adding to this challenge, it is our concern that POINT support may deteriorate over the sunset period, and that information technology resources with sufficient subject matter expertise appear in short supply, having generally been consumed by product evaluations and implementations of early movers.
In prior years, Western Asset made extensive use of Barclays POINT. In 2009, Western Asset began planning and subsequently implementing the Western Asset Information System for Estimating Risk (WISER), a proprietary risk estimation and management platform. Among other motivations for building WISER, we wanted to increase our ability to control the intellectual content in our security and portfolio risk models, and to mitigate vendor dependence. WISER was officially launched on May 24, 2016 and has now replaced POINT as the primary tool used for analysis of portfolio risks and for risk management. Similarly, in 2012, we began work on an internal performance attribution capability. We presently use our internal attribution capabilities for substantially all attribution analyses. At the time we embarked on these efforts, we did not know that POINT would be discontinued, but as a result, our dependence on POINT today has been greatly diminished.
Barclays POINT is still used by Western Asset for select security analytics, a minimal amount of supplementary portfolio risk and attribution, as a source for some Barclays benchmarks and for ad-hoc reporting. These uses are well on their way to being phased out. Specifically, POINT is used as a primary source for municipal bond and agency mortgage security analytics. We have used Citigroup YieldBook as a secondary source for these analytics and we will be switching to YieldBook as our primary source sometime in the fourth quarter of 2016. Testing and impact analysis are already underway.
While risk and attribution have largely transitioned from POINT to internal alternatives, we continue to use POINT selectively for exceptional situations. POINT is used for some custom client requested analyses and reports, particularly those that require very long term historic benchmark data. In addition to historic reporting, the POINT optimizer and cash flow projection reporting functions are also used on occasion. We are currently investigating alternative solutions including incorporation into WISER, adoption of Bloomberg PORT and third-party alternatives.
Index Impacts
The Barclays indices are a dominant force in the US fixed-income market and are employed as a benchmark for many Western Asset funds and client mandates, so we have been monitoring potential benchmark changes closely. Western Asset has been in frequent contact with both Barclays and Bloomberg from the time of the BRAIS sale announcement and we meet regularly with both firms to remain abreast of their plans.
The definition and general methodology of the now co-branded indices are expected to remain unchanged for the foreseeable future. The primary consequence is the change to the index price sources, which have largely already occurred. In the run-up to and following the close, Barclays/Bloomberg migrated most of the index pricing sources to Bloomberg's proprietary BVAL valuation service. Most believe that Barclays traders' direct access to the markets resulted in superior index pricing; however, Bloomberg's extensive access to market data and substantial investment in the BVAL product should serve as an adequate pricing source. Western Asset has been testing BVAL pricing against other major sources for several months. Results vary by asset type but we have found BVAL quality to be largely on par with other vendors, with coverage for our book slightly lagging. We expect that feedback resulting from increased usage will contribute to continued improvement in both coverage and quality.
Western Asset uses independently sourced prices as inputs to our choice of best of breed analytic models. Use of consistent "apples to apples" analytics for both portfolios and benchmarks provides us a more precise picture of benchmark-relative risk. This practice has shielded us from the impacts of benchmark pricing changes, so there have been no material implications on the data used in Western Asset's portfolio management process. Independent pricing has historically created small differences between analytics used by Western Asset versus those reported by the benchmark vendor. The fact that Bloomberg BVAL prices are commercially available offers an opportunity to close this gap. Our first priority for valuation is accuracy, so Western Asset will continue to monitor BVAL quality and industry adoption and assess the feasibility of utilizing BVAL in the future.
Conclusion
While the transition of the indices to Bloomberg and the decommission of POINT will create significant challenges for many managers, our efforts over the past seven years to create proprietary systems have put us in a good position and we do not anticipate any disruption as a result of the BRAIS transaction.
© Western Asset Management Company, LLC 2022. This publication is the property of Western Asset and is intended for the sole use of its clients, consultants, and other intended recipients. It should not be forwarded to any other person. Contents herein should be treated as confidential and proprietary information. This material may not be reproduced or used in any form or medium without express written permission.
Past results are not indicative of future investment results. This publication is for informational purposes only and reflects the current opinions of Western Asset. Information contained herein is believed to be accurate, but cannot be guaranteed. Opinions represented are not intended as an offer or solicitation with respect to the purchase or sale of any security and are subject to change without notice. Statements in this material should not be considered investment advice. Employees and/or clients of Western Asset may have a position in the securities mentioned. This publication has been prepared without taking into account your objectives, financial situation or needs. Before acting on this information, you should consider its appropriateness having regard to your objectives, financial situation or needs. It is your responsibility to be aware of and observe the applicable laws and regulations of your country of residence.
Western Asset Management Company Distribuidora de Títulos e Valores Mobiliários Limitada is authorized and regulated by Comissão de Valores Mobiliários and Brazilian Central Bank. Western Asset Management Company Pty Ltd ABN 41 117 767 923 is the holder of the Australian Financial Services Licence 303160. Western Asset Management Company Pte. Ltd. Co. Reg. No. 200007692R is a holder of a Capital Markets Services Licence for fund management and regulated by the Monetary Authority of Singapore. Western Asset Management Company Ltd is a registered Financial Instruments Business Operator and regulated by the Financial Services Agency of Japan. Western Asset Management Company Limited is authorised and regulated by the Financial Conduct Authority ("FCA") (FRN 145930). This communication is intended for distribution to Professional Clients only if deemed to be a financial promotion in the UK as defined by the FCA. This communication may also be intended for certain EEA countries where Western Asset has been granted permission to do so. For the current list of the approved EEA countries please contact Western Asset at +44 (0)20 7422 3000.