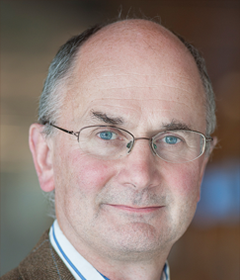 European Bank Resolution—Goodbye to Bail-Outs
Executive Summary
European politicians and regulators have reached agreement on a resolution regime for European banks that could reduce the likelihood of taxpayers bailing out insolvent banks.
Certain bank creditors will enjoy a "preferred" status and some liabilities will be permanently excluded from "bail-in."
Member states will establish a fund to finance the resolution process, which in limited circumstances may help with bank recapitalisations, although bank capital providers, including senior unsecured creditors, will need to absorb a "first loss."
Credit ratings on senior bank debt are likely to reflect the higher probability of bail-in in the future.
After protracted negotiations, the European Union's finance ministers (ECOFIN) have agreed to a position on taking the recovery and resolution directive (RRD) for European banks forward. Discussions will now start in the European parliament "…with the aim of adopting the directive at first reading before the end of the year." The rationale for the directive is to allow regulators "…to resolve financial institutions in an orderly manner without taxpayer exposure to loss from solvency support, while maintaining continuity of their vital economic functions."
Depositor Preference
The major development in the agreement is the call for depositor preference to be applied in resolution where a bail-in1 is being deployed. (Presumably, the same ranking will also be enforced in a more conventional corporate liquidation and in circumstances where other resolution tools, such as good bank/bad bank splits, are deployed). Effectively, the proposals call for two tiers of depositor preference.
Covered deposits (i.e., by deposit guarantee schemes up to €100,000) are super-preferred. In practice, the deposit guarantee scheme, taking the position of covered depositors, will take on this super-preferred mantle.
Also preferred will be "…eligible deposits from natural persons and micro, small and medium-sized enterprises, as well as liabilities to the European Investment Bank."
All of these preferred creditors would have "…preference over the claims of ordinary unsecured, non-preferred creditors and depositors from large corporations."
However, before the preference kicks in, there are certain liabilities that will be permanently excluded from bail-in. These include:
Covered deposits
Secured liabilities, including covered bonds
Liabilities to employees for fixed salary and pensions (but not, one assumes, discretionary bonuses)
Commercial claims relating to goods and services critical for the daily functioning of the institution
Liabilities arising from a participation in payments systems which have a remaining maturity of less than seven days
Interbank liabilities with an original maturity of less than seven days
Additionally, national resolution authorities have discretionary powers to exclude other liabilities from bail-in for the following reasons:
If they can't be bailed in within a reasonable time
To ensure continuity of critical functions
To avoid contagion
To avoid value destruction that would raise losses borne by other creditors
Obviously the "avoid contagion" card is the one national regulators or, more significantly, their political masters might be tempted to play. A leaked draft of the proposed revised text offers greater clarity, stating that the discretionary exclusion from bail-in "…is strictly necessary and proportionate to avoid giving rise to widespread contagion that would severely disrupt the functioning of financial markets in a manner that could cause a serious disturbance of the economy of a Member State or the Union."
The contagion argument is precisely what the Dutch authorities argued in the case of SNS Bank, where they protected (i.e., bailed-out) senior unsecured bond-holders. Undoubtedly the funding costs of the major Dutch banks would have increased in the short term if the Dutch authorities had bailed in SNS Bank senior creditors. However, with the level of liquidity support currently available from the European Central Bank, the impact on the Dutch banking system would have been limited in such a scenario. It therefore appears likely that the SNS Bank senior bail-out would not have passed the "strict necessity and proportionality" test.
Clearly, if some creditors benefit from discretionary exclusion, other creditors have to bear greater losses. This would be legally permissible provided the primary principle of "…no creditor being worse off than under normal insolvency proceedings" is maintained. An alternative would be for the discretionary exclusion to be effectively paid for by a contribution by the resolution fund.
Resolution Funds
The RRD will require member states to set up an ex-ante resolution fund with a targeted funding level of at least 0.8% of covered deposits within 10 years. The resolution fund can either be separate or combined with the national deposit guarantee fund. An interesting question to date has been what purposes these funds can be deployed for. According to the ECOFIN agreement, resolution funds would be available to:
Provide temporary support to institutions under resolution via loans, guarantees, assets purchases or capital for bridge banks;
Compensate shareholders or creditors if bail-in losses exceed the "no creditor worse off principle";
Give national resolution authorities the "…flexibility, subject to strict criteria and only in exceptional cases, to exclude liabilities and to use the resolution fund to absorb losses or recapitalise an institution."
This flexibility will be capped, being available only "…after a minimum level of losses equal to 8% of total liabilities including own funds has been imposed on an institution's shareholders and creditors… The contribution of the resolution fund would also be capped at 5% of an institution's total liabilities." So, effectively, there is a first loss piece of 8% falling on shareholders and creditors, plus a cap on the fund "insurance" of the next 5%.
Importantly, this flexibility and its limits only appear to apply to the deployment of designated resolution funds but, again, there is one further degree of flexibility:
"In extraordinary circumstances, where this limit has been exceeded, and where all unsecured, non-preferred liabilities other than eligible deposits have been bailed in, the resolution authority may seek funding from alternative resources."
We believe that there are two possible interpretations of this latter provision.
If designated resolution funds are deployed, limits apply and, to the extent that "extraordinary" resources are required above those limits, they can only be applied when all senior unsecured creditors have been bailed-in. However, there remains the possibility that national authorities might simply side-step this restriction by deploying general taxpayer funds. That's to say, this does not prohibit a good old-fashioned bail-out (of senior creditors).
A more restrictive reading of this is that this effectively prohibits the provision of a fully unconstrained bail-out "blank cheque", at least as far as the bail-out of non-preferred liabilities is concerned. Alternative financing sources can only be deployed after all non-preferred creditors have been bailed-in.
Even if the first reading is correct, its interplay with existing (and possibly revised) state aid rules will make full blown bailouts (under which senior creditors remain whole and current) exceptionally difficult to justify.
Other Matters
There is no reference in this communiqué to the bail-in measures being implemented later than the other resolution measures (i.e., 2018 rather than 2015), although silence on the matter might well suggest that the original two-stage timetable is being maintained. This was one of the areas of debate/disagreement amongst the finance ministers, with the Germans in particular calling for the accelerated implementation. We have consistently maintained that this debate around the timing of the introduction of bail-in is a bit of a red herring, as losses can be imposed on senior creditors using the other measures in the directive, such as the good bank/bad bank split.
The statement proposes leaving the setting of the "minimum loss absorbing capacity" (i.e., own funds and eligible liabilities) to national authorities on an institution by institution basis based on size, risk and business model. They will review whether these minimum levels need to be harmonised in 2016.
There is no reference in this document to banking union. Presumably under banking union, the member states of the union will operate as one, with a common regulator and, ultimately, a common resolution fund while the non-member states will continue as before. However, all will be subject to the common rules of the RRD.
Conclusion
With this agreement, we take another significant step toward resolution and bail-in for European banks and, with it, another step toward the substantive removal of the implicit taxpayer guarantee for senior unsecured creditors. At this stage, it is unclear how this will impact the market for bank debt (especially senior unsecured debt), as much will depend on how banks adjust their funding strategies. On one hand, the loss of the implicit bail-out "guarantee" and the greater implied loss given default that comes with depositor preference would suggest that senior debt should offer a bigger risk premium to investors. However, if the banks respond by building up their buffers of subordinated debt, senior debt becomes better protected and, perhaps, also a scarcer product. On the other hand, although the markets have become accustomed to subordinated instruments' capacity to absorb losses (most recently with SNS Bank and Co-op Bank), it is unclear whether it is yet anticipating a large volume of supply.
Meanwhile, the rating agencies continue to drag their feet over recognition of the reality of bail-in and persist with considerable amounts of "extraordinary support uplift" in their ratings of major European banks. Their primary argument centres around scepticism that bail-in could ever be achieved in practice, especially for large complex banks such as Deutsche Bank, Barclays and BNP. We believe that this scepticism, though understandable, is ultimately misplaced and credit ratings will have to reflect the higher probability of bail-in of senior bondholders, preferably before the first test case proves the rating agencies wrong.
Bail-in refers to the imposition of principal losses by regulators on certain categories of bank creditors, including senior bondholders, in the event that a bank requires recapitalization.
© Western Asset Management Company, LLC 2021. This publication is the property of Western Asset and is intended for the sole use of its clients, consultants, and other intended recipients. It should not be forwarded to any other person. Contents herein should be treated as confidential and proprietary information. This material may not be reproduced or used in any form or medium without express written permission.
Past results are not indicative of future investment results. This publication is for informational purposes only and reflects the current opinions of Western Asset. Information contained herein is believed to be accurate, but cannot be guaranteed. Opinions represented are not intended as an offer or solicitation with respect to the purchase or sale of any security and are subject to change without notice. Statements in this material should not be considered investment advice. Employees and/or clients of Western Asset may have a position in the securities mentioned. This publication has been prepared without taking into account your objectives, financial situation or needs. Before acting on this information, you should consider its appropriateness having regard to your objectives, financial situation or needs. It is your responsibility to be aware of and observe the applicable laws and regulations of your country of residence.
Western Asset Management Company Distribuidora de Títulos e Valores Mobiliários Limitada is authorised and regulated by Comissão de Valores Mobiliários and Banco Central do Brasil. Western Asset Management Company Pty Ltd ABN 41 117 767 923 is the holder of the Australian Financial Services Licence 303160. Western Asset Management Company Pte. Ltd. Co. Reg. No. 200007692R is a holder of a Capital Markets Services Licence for fund management and regulated by the Monetary Authority of Singapore. Western Asset Management Company Ltd is a registered Financial Instruments Business Operator and regulated by the Financial Services Agency of Japan. Western Asset Management Company Limited is authorised and regulated by the Financial Conduct Authority ("FCA") (FRN 145930). This communication is intended for distribution to Professional Clients only if deemed to be a financial promotion in the UK as defined by the FCA. This communication may also be intended for certain EEA countries where Western Asset has been granted permission to do so. For the current list of the approved EEA countries please contact Western Asset at +44 (0)20 7422 3000.