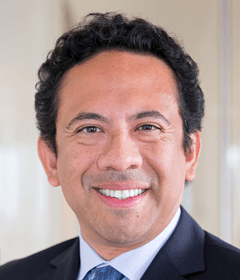 Emerging Markets Perspectives: Time to Embrace Volatility
Executive Summary
As initially posted on FinancialTimes.com, Portfolio Manager/Research Analyst Robert Abad suggests that despite volatility, the EM asset class remains fundamentally sound and attractive for long-term investment; therefore, investors should embrace 1990s EM investment styles and biases with the aim of capturing high-yield/high-return opportunities.
The recent spike in the volatility of emerging market (EM) debt has undermined investor confidence in the asset class. After a promising start to 2013, valuations of EM USD-denominated sovereign and corporate debt have declined meaningfully on increasing market concern that the US Federal Reserve (Fed) may begin to "taper" or slow the pace of quantitative easing (QE) measures in effect since 2009.
Many investors are now wondering whether a normalization of US monetary policy might produce a repeat of 1994, when emerging economies and the EM asset class (i.e., equity, debt, and currencies) collapsed following the Fed's decision to increase its target for the federal funds rate.
We believe such concerns are overblown when comparing the stronger balance-of-payments position, improved policy flexibility and higher debt servicing capacity of EM today with that of the 1990s. That said, the volatility of the asset class, whether a function of external or domestic factors or both, is poised to increase going forward.
The principal reason lies in the very nature of EM, where numerous countries at various stages of economic, financial and sociopolitical development continue to evolve in a non-linear and highly dynamic fashion. While the asset class itself earned an investment-grade rating years ago, market veterans are well aware that beneath the surface lies a growing pool of idiosyncratic risks that should not be underestimated given its propensity to boil over at any moment. Recent large scale protests in Turkey and Brazil are a case in point.
Fundamental and technical risks in EM have become harder to monitor with every passing year of QE-driven liquidity, as the accelerated pace and deteriorating quality of recent EM sovereign and corporate issuance sets the stage for potential problems down the road. This wave of first-time issuers—essentially EM 2.0—represents 25% to 30% of the EM asset class and is expected to continue growing, but not without leaving some carnage in its wake. Such has been the experience with "hot" sectors such as Kazakhstani banks in 2007, Brazilian beef producers in 2008, Dubai issuers in 2009 and select Chinese issuers and frontier markets over the past few years.
It is important to note that the JP Morgan EMBI Global Index, which asset managers and consultants have embraced as a proxy for the investable universe of EM sovereign debt, has grown from 15 countries in the early 1990s to almost 60 in 2013. Meanwhile, the number of EM corporate issuers in the JP Morgan CEMBI benchmark has tripled to 450+ since 2008. Although they have become accustomed to ignoring this more illiquid segment of the asset class, the rise of EM 2.0 in these benchmarks now forces asset managers to take more aggressive views by either avoiding these credits altogether or taking on greater concentration risk elsewhere.
Combined with a dearth of experienced EM analysts on both the sell side and buy side, the explosive growth of the EM asset class has stretched the ability of the market (including the major ratings agencies and the EM broker/dealer community) to fully process the myriad risks associated with all issuers. This leaves room for greater information asymmetry and the potential for sudden and sharp price volatility (i.e., "jump-to-default" price behavior) on rumors, hearsay and ambiguous market activity. Price action in the Mexican homebuilder space this year is a perfect case study of this dynamic.
In light of all these factors, a market correction in EM that reintroduces investment discipline and proper due diligence, renews respect for fundamental analysis over short-term technically-driven trading, and restores common sense around valuation and risk assessment is healthy for the long-term viability and appeal of the asset class.
With EM poised to exhibit more volatility going forward, EM asset managers and investors should look to dust off their 1990s investment styles and biases, with the aim of being more selective, tactical and nimble as high-yield/high-return opportunities present themselves.
Indeed, as the QE side effect of "volatility suppression" wanes (leading to a much-needed smoothing out of price distortions), any indiscriminate selling on fear and panic as we observed in the 2008–2009 period and over the past few weeks will almost certainly drag down fundamentally sound EM sovereign and corporate credits to unjustifiable levels. For those with a positive, long-term fundamental view on EM, these will be the moments to set aside the tired rhetoric of "gloom and doom," and strike.
© Western Asset Management Company, LLC 2022. This publication is the property of Western Asset and is intended for the sole use of its clients, consultants, and other intended recipients. It should not be forwarded to any other person. Contents herein should be treated as confidential and proprietary information. This material may not be reproduced or used in any form or medium without express written permission.
Past results are not indicative of future investment results. This publication is for informational purposes only and reflects the current opinions of Western Asset. Information contained herein is believed to be accurate, but cannot be guaranteed. Opinions represented are not intended as an offer or solicitation with respect to the purchase or sale of any security and are subject to change without notice. Statements in this material should not be considered investment advice. Employees and/or clients of Western Asset may have a position in the securities mentioned. This publication has been prepared without taking into account your objectives, financial situation or needs. Before acting on this information, you should consider its appropriateness having regard to your objectives, financial situation or needs. It is your responsibility to be aware of and observe the applicable laws and regulations of your country of residence.
Western Asset Management Company Distribuidora de Títulos e Valores Mobiliários Limitada is authorized and regulated by Comissão de Valores Mobiliários and Brazilian Central Bank. Western Asset Management Company Pty Ltd ABN 41 117 767 923 is the holder of the Australian Financial Services Licence 303160. Western Asset Management Company Pte. Ltd. Co. Reg. No. 200007692R is a holder of a Capital Markets Services Licence for fund management and regulated by the Monetary Authority of Singapore. Western Asset Management Company Ltd is a registered Financial Instruments Business Operator and regulated by the Financial Services Agency of Japan. Western Asset Management Company Limited is authorised and regulated by the Financial Conduct Authority ("FCA") (FRN 145930). This communication is intended for distribution to Professional Clients only if deemed to be a financial promotion in the UK as defined by the FCA. This communication may also be intended for certain EEA countries where Western Asset has been granted permission to do so. For the current list of the approved EEA countries please contact Western Asset at +44 (0)20 7422 3000.