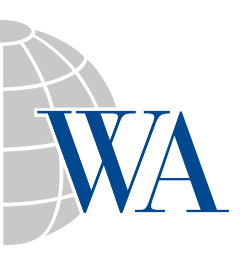 U.S. Pension Reform One Year Later
Executive Summary
New accounting rules leave determination of a DB plan's funded balance unchanged and don't alter income statement treatment, but do require immediate book value reflection of changes in funded status. U.S. pension reporting is now little different from U.K. standards. A global standard is likely to be adopted within the next decade.
Federal legislation has slightly altered funded balance determination for funding purposes and has also instituted slight penalties for plans failing to address an under-funded status.
Introduction
In the past year, the Financial Accounting Standards Board (FASB) has published initial phases of a reform of accounting standards for U.S. corporate pension plans, and Congress has enacted reforms of funding regulations for plans insured by the Pension Benefit Guarantee Corporation (PBGC). The FASB reforms were detailed in its FAS 158, an update of FAS 87 that was issued over twenty years ago. The federal Pension Protection Act of 2006 (PPA) is described as the most comprehensive revision of pension law since the initial ERISA legislation over thirty years ago.
This paper summarizes the net effects of the changes in both FASB and ERISA regulations. We'll also comment on likely further pension reforms that will take place in coming years. In discussing these changes, it is important that the reader keep in mind the difference between the accounting protocols specified by FASB and the legislative regulations specified by federal law. Each prescribes different techniques for computing pension funded balances. The FASB protocols dictate "Generally Accepted Accounting Principals," or GAAP, while the federal regulations have the force of law. It is common practice to refer to FASB protocols as pension reporting rules and to federal regulations as pension funding rules. That practice is followed here.
FASB Reforms
FASB rules specify a fairly simple method for determining the funded balance of corporate, defined-benefit pension plans. A plan's actuaries estimate the expected flow of annual pension benefit payments to be made by the plan, utilizing, among other things, benefit earned to date and expected point-of-retirement earnings levels for each covered worker. The plan then utilizes a current yield for high-grade bonds to discount those flows to a present value: the plan's Projected Benefit Obligation (PBO). Finally, plan assets are marked to their current fair-market value, and the funded balance is the difference between asset values and the PBO. Funded status is the ratio of plan assets to the PBO.
This determination of funded balance was in place under FAS 87 and remains unchanged under FAS 158. It is also utilized by major international accounting protocols, including FRS 17 in the U.K. and IAS 19 elsewhere. Formerly, FAS 87 allowed some sources of year-to-year changes in this funded balance to be reflected in sponsors' financial statements only on a lagged (amortized) basis. The new FAS 158 rules require all annual swings in the plan's funded balance to be reflected immediately in sponsors' book values, via balance sheet entries of "Other Comprehensive Income." However, reporting within operating earnings (P&L) is as yet unchanged from the FAS 87 rules.
Pension Protection Act (ERISA) Provisions
Federal regulations also require plans to calculate a funded balance, but via a somewhat different formula. Rather than using expected point-of-retirement earnings levels, federal rules allow plans to utilize workers' current earnings levels in computing future pension obligations. Then, in discounting future pension obligations to present values, plans will eventually use a three-bucket high-grade corporate bond yield curve, based on average market values of such yields over the previous twenty-four months.1 The resulting liability valuation is called the Accrued Benefit Obligation (essentially identical to the Accumulated Benefit Obligation—or ABO—utilized under FAS 87). Under the new rules, effective January 1, 2008, plan assets will be evaluated according to their average market values over the previous two years. The resulting difference between asset and liability valuations is the funded balance for funding purposes.
The PPA requires plans to eliminate any under-funding on this basis via equal decrements over a seven-year period. Failure to comply will result in increased premia for PBGC insurance of 0.9% of the under-funding. Severely under-funded ("at risk") plans also face restrictions on their ability to extend benefits.
Three Sets of Pension Books
One implication of these reforms is that plans must maintain three sets of books for their pension plan: one set for GAAP, funded-balance determination and balance sheet reporting, one set for the amortizations and special charges reflected in GAAP income statement reporting, and one set conforming to the special calculations necessary for funding purposes. Of course, plans already had to maintain two sets of books for reporting and funding purposes even before the 2006 reforms, and, again, the funded balance determination utilized for balance sheet purposes is unchanged from what it was under FAS 87. Still, plans have to perform all the calculations and reporting that were required of them prior to the reforms, and they now have additional calculations and reports, as well as the requirements for dealing with under-funding.
FAS 158 vs. International Accounting Standards
There is a common perception that the reforms instituted by FAS 158 still leave U.S. pension accounting protocols less demanding than those in the U.K. or elsewhere. This is incorrect. There is little meaningful difference between procedures under FAS 158 and those of FRS 17. If anything, FAS 158 is slightly more demanding than FRS 17. Both are more demanding than IAS 19, which is essentially identical to the old FAS 87 standards, though IAS 19 itself is also likely to be reformed soon. (It is the case that legislative funding rules are much more stringent in the U.K. than in the U.S.)
Again, funded balance determination is identical under FAS 158 and FRS 17, and both immediately reflect changes in the funded balance in book value. The only functional differences are treatments of these changes in earnings. Under FRS 17, in the U.K., none of the "experience" changes in the funded balance enter operating earnings. Instead, they are reported in a Statement of Recognized Gains and Losses (STRGL). Under FAS 158, in the U.S., these are recorded immediately within "Other Comprehensive Income" and are also amortized into operating earnings. Meanwhile, ex post adjustments to benefits—known in the U.S. as prior service costs—do enter operating income immediately in the U.K., but only on an amortized basis in the U.S.
It is the stated intent of FASB and IASB to move to a single, universal accounting standard within the next decade or so. Once IAS 19 is reformed to consonance with FAS 158 and FRS 17, such a universal standard will be within easy reach for pensions reporting. Balance sheet reporting will already be universal once IAS 19 is updated to FAS 158/FRS 17 standards. For operating earnings, FASB is currently deliberating Phase II of its reform efforts, and this should be in place within a few years. It should not be a huge political hurdle for the IASB and FRS to agree to a universal standard conformable with the ultimate FASB Phase II reforms. Again, once IAS 19 is updated, the remaining differences will be minor. (Cf. Exhibit 1.)
FASB Phase II Reforms
This brings us to the question of what FASB will decide in its Phase II reform deliberations, focusing on income statement treatment of pension items. A major point of contention is the issue of actual returns on assets different from expected returns. Under current rules, at the start of the plan year, the plan designates an expected rate of return on assets. This expected return is then credited to the P&L at the end of the plan year. Any difference between expected and actual returns enters the P&L only on an amortized basis.
FASB Phase II reforms are likely to remove all usage of expected returns on assets. Mark-to-market asset values are easily obtained and are necessary anyway for reporting. Furthermore, under current practice, a plan can overstate expected asset returns to get an immediate boost to earnings, while the offsetting effects of actual returns occur only with a long lag. Phase II reforms will likely specify that actual asset returns be reflected immediately on all year-end operating statements, with no mention of expected returns. Actuarial changes to liabilities will likely be reported solely as "Other Comprehensive Income," without even amortized reflection in earnings. (This would be equivalent to their current treatment under FRS 17.) While these changes are logical, there is, of course, no guarantee that FASB will so decide.
Some speculate that Phase II reforms could result in scrapping PBO liability valuations, shifting instead to the ABO valuations that plans are actually contractually committed to. (The ABO uses current rather than projected point-of-retirement earnings levels.)3 However, as stated above, FASB's intent is to move to a single worldwide standard within the next decade or so. ABO valuations are not even recognized in FRS 17 nor IAS 19, and it is unlikely that international accounting boards would accept such a standard, which makes it unlikely that FASB will embrace it in its Phase II changes.
What Does It All Mean?
The reporting and funding reforms enacted in the U.S. were expected by some to lead to a U.K.-like scenario, with plans moving to long bond investments en masse, resulting in extremely low bond yields and a sharply inverted yield curve. This has not as yet happened. While the U.S. yield curve is slightly inverted, the extent of that inversion has not changed in the last year despite the pension reforms.
The changes instituted by FASB and the federal government are essentially identical to those we projected to occur in a white paper a year ago (Western Asset [2006]). There, we argued that since FASB reforms would not change the determination of plans' funded balances, and since various academic studies found that the funded balance was already fully reflected in companies' market caps and credit ratings under FAS 87 reporting, the FASB reforms contemplated would have little market impact. Also, we thought that the contemplated federal reforms were too inconsequential to change sponsors' behavior en masse.
Actual experience so far has been consistent with this projection. One might argue that plan sponsors are only slowly reacting to the new regime, but this contention gets harder to maintain with every passing month. Certainly, U.S. pension reform efforts have been high-profile enough that corporate and other plans have begun to re-examine their pension funding efforts, and quite a few have contemplated or initiated efforts to reduce the potential magnitude of pension-plan hits to their financial statements. As yet, though, there has been no obvious rush to bonds.
A plausible argument is that CFO compensation keys off earnings statements, so that there won't be significant changes in U.S. pension plan allocations until pension-induced swings are reflected immediately in P&Ls, which is a possible outcome from Phase II reforms. The counter to this argument is that because P&L accounting is so "politically" charged, it is most unlikely that a consensus will emerge in favor of immediate reflection of all funded balance swings on the income statement. Time will tell which is right.
References
Bianco, David, Michael Constantinou, and Austin Burkett (2005), "S&P 500 Pensions: Time's Running Out," UBS Investment Research S&P 500 Pension Situation Update.
Latter, Gordon and John Haugh (2006), "U.S. Funding Reform Almost Final," Merrill Lynch Pensions & Endowments 14.
Western Asset Management (2006), "What U.S. Pension Reform Will Mean," available on our website.
For a detailed discussion of the new funding (ERISA) rules, see Latter and Haugh (2006).
For those unfamiliar with the pension accounting items listed here, a good explanation is given in Bianco, Constantinou, and Burkett (2005).
In other words, a plan sponsor can always choose to restrict obligations to the ABO by freezing the plan.
© Western Asset Management Company, LLC 2018. This publication is the property of Western Asset and is intended for the sole use of its clients, consultants, and other intended recipients. It should not be forwarded to any other person. Contents herein should be treated as confidential and proprietary information. This material may not be reproduced or used in any form or medium without express written permission.
Past results are not indicative of future investment results. This publication is for informational purposes only and reflects the current opinions of Western Asset. Information contained herein is believed to be accurate, but cannot be guaranteed. Opinions represented are not intended as an offer or solicitation with respect to the purchase or sale of any security and are subject to change without notice. Statements in this material should not be considered investment advice. Employees and/or clients of Western Asset may have a position in the securities mentioned. This publication has been prepared without taking into account your objectives, financial situation or needs. Before acting on this information, you should consider its appropriateness having regard to your objectives, financial situation or needs. It is your responsibility to be aware of and observe the applicable laws and regulations of your country of residence.
Western Asset Management Company Distribuidora de Títulos e Valores Mobiliários Limitada is authorised and regulated by Comissão de Valores Mobiliários and Banco Central do Brasil. Western Asset Management Company Pty Ltd ABN 41 117 767 923 is the holder of the Australian Financial Services Licence 303160. Western Asset Management Company Pte. Ltd. Co. Reg. No. 200007692R is a holder of a Capital Markets Services Licence for fund management and regulated by the Monetary Authority of Singapore. Western Asset Management Company Ltd is a registered Financial Instruments Business Operator and regulated by the Financial Services Agency of Japan. Western Asset Management Company Limited is authorised and regulated by the Financial Conduct Authority ("FCA"). This communication is intended for distribution to Professional Clients only if deemed to be a financial promotion in the UK and EEA countries as defined by the FCA or MiFID II rules.