Investment Objective
Excess return objectives are customizable based on investors risk tolerance. Investors can target excess return ranging from 100 to 400 basis points annually over the course of a market cycle, with corresponding 100 to 400 basis points tracking error targets.
Investment Style
Utilize a model-driven investment discipline and construct a diversified portfolio of independent alpha engines using all major global markets. Value may be added through country and currency allocation, as well as duration and yield curve positioning. Rigorous analyses are performed using proprietary quantitative models combined with professional insights and experience of the portfolio management team to determine the relative-value positions that seek to provide optimal risk/return characteristics. Risk/return is customizable without the use of financial leverage.
Investment Vehicles
Separate Account:
Contact your CSE or call 1-626-844-9400
Commingled Vehicle Available
Performance as of
September 30, 2017
Returns for periods greater than one year are annualized. Please see the Performance Disclosure for more information.
Snapshot
Strategy AUM:
Total Global SovereignQ Assets:
US$5.7 million (as of June 30, 2017)
Benchmark:
Citi World Government Bond Index (USD Unhedged)*
Inception Date:
01 Oct 09
Sector Allocation as of
June 30, 2017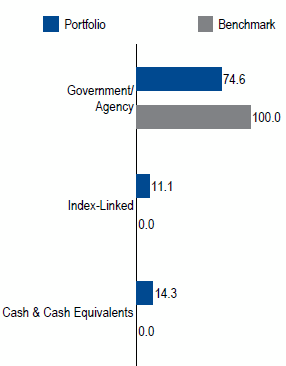 Note: Sector allocation includes look-through to any underlying commingled vehicles if held. All weightings are a percentage of total market value. A negative cash position may be reported, which is primarily due to the portfolio's unsettled trade activity. Data may not sum to 100% due to rounding.
Portfolio Characteristics as of
June 30, 2017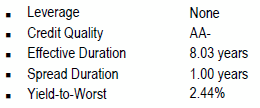 Past performance is not indicative of future investment results, the value of any investment can fall as well as rise.
* Represented by Global SovereignQ (USD Unhedged) Composite.